If you want a men's hair style that's up to date, then check out these pictures of the slicked back side part look and get one yourself. But before you do, I think there are a few things you should consider. Thinking about getting this look myself I inevitably realize that this relatively "simple" men's hair style isn't as simple as it seems.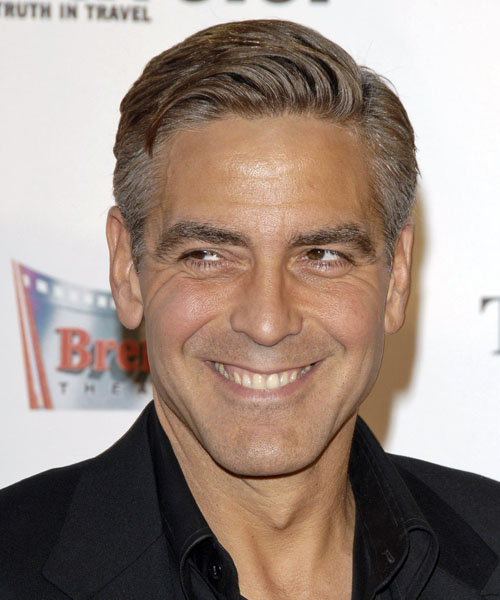 Throw out Your Sneakers and Get a New Razor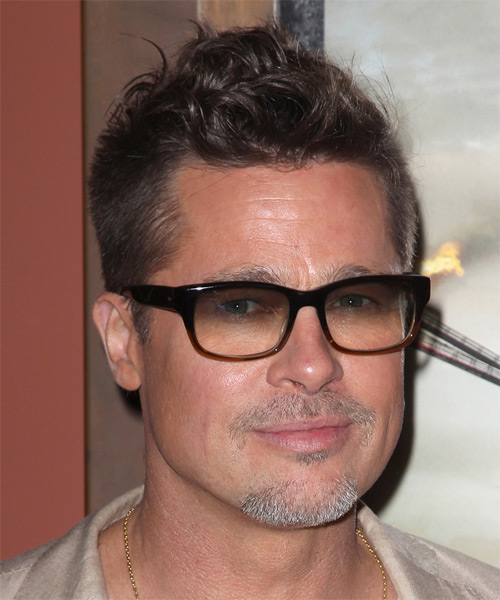 The slicked back side part look is a classy look, there's no doubt about it. It oozes sophistication and charm. It oozes the kind of low-fi "I'm not image conscious I just have a quality image" style vibe that George Clooney possesses better than anyone. You doubt me? Watch that scene again in Out of Sight when he seduces Jennifer Lopez over a scotch on the rocks. It's all in the hair.
The thing is this: sure, this men's hair style is a quality and sophisticated look, but you pretty much need the same kind of lifestyle to pull it off. I mean, unless you spend time in luxurious tuxes seducing lovely women like J Lo in jazzy bars; or, you go to a lot of award ceremonies like the Oscars and Emmys and look super in a two-button suit and black tie like Brad Pitt; or, you've got a ton of money and your everyday wardrobe consists of Ralph Lauren preppy wear, then your sophisticated side part hair isn't really gonna work.
You pretty much need to throw out your sneakers, get a new razor (and use it everyday), and get on board the slow moving yacht that is a sophisticated celebrity lifestyle. It's all or nothing with a men's hairstyle like this.
Be Prepared to Get a Hard Time from Ignorant Types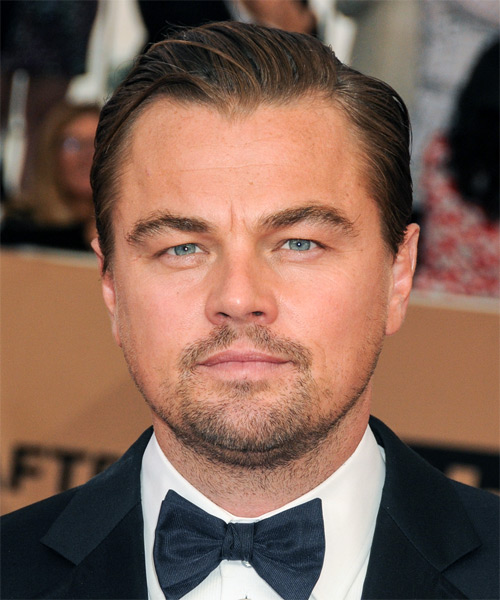 As far as men's hair styles go, the slicked back side part look is typically associated with guys who rarely see anything other than the inside of a library, or computer geeks who live at home (think Christopher Gorham aka Henry in Ugly Betty).
Since this is the case, if you go for a men's hair style like this, some people are gonna think you're a dweeb. Even guys like Jeremy Clarkson who drive hot cars for a living and you think would know better, have been heard implying that cool (and much bigger) guys like Mark Wahlberg are a bit nerdy because they have side parts. So be warned: this hairstyle might not work in certain company.
Are You Straight or Not? What About Thin?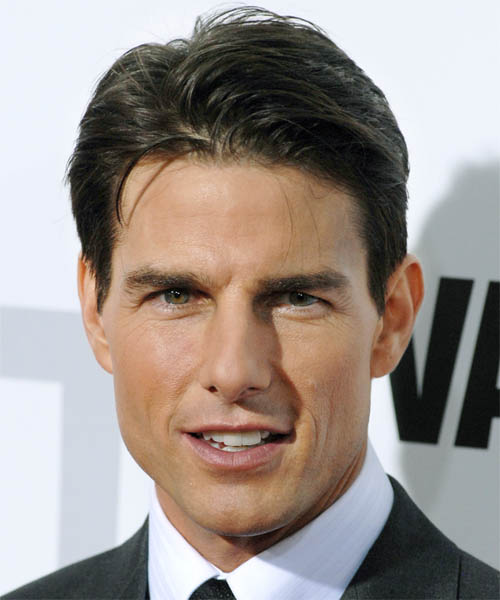 Although it's a simple men's hair style (forgetting the "politics" mentioned above) you still shouldn't just jump straight into the slicked back look. You really need to know your hair texture and elasticity, as well as its density.
Your hair texture is basically its thickness (fine, medium or thick), and this factor will affect your ability to style it as a slicked back side part look. If your hair's fine, it'll sit flatter against your head- which means that if you want your slicked back side part look to sit up a bit more (like Zac Efron's), then you need some volumizing product to thicken it up. If your hair's thicker, then it needs to be longer on top so that when you style it into a side part it sits flatter.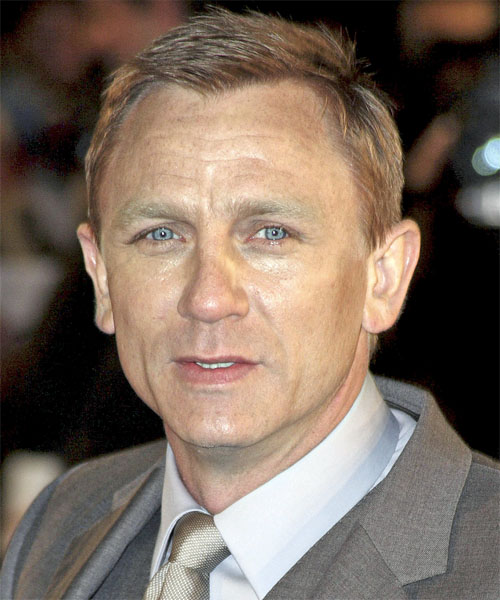 Hair elasticity refers to whether your hair's straight, wavy or curly. Of course you should double check all these things with your stylist, but if you hair's straight and you're going for this particular men's hair style, then get it cut a little longer on top; if it's wavy, get it cut a little shorter so as not to encourage your wave.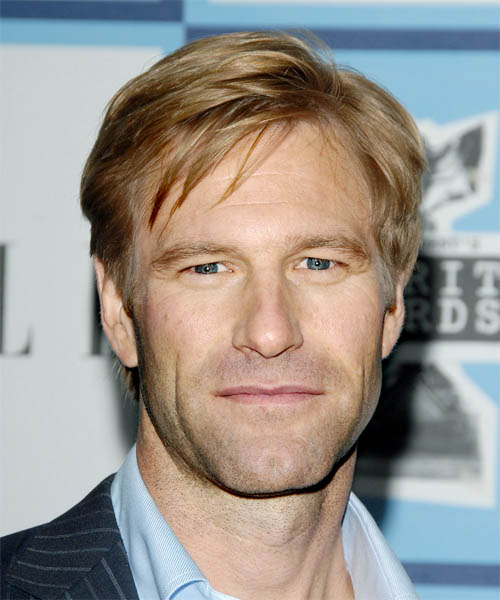 Oh and last but not least, here's one final bit of advice that's especially relevant to poor old guys like me who are thin on top (hair density). If you're thin, or receding quite a lot, I don't think the slicked back side part look is for you. Why? It could end up looking dangerously like the dreaded comb-over. Skip it and get something short and textured instead.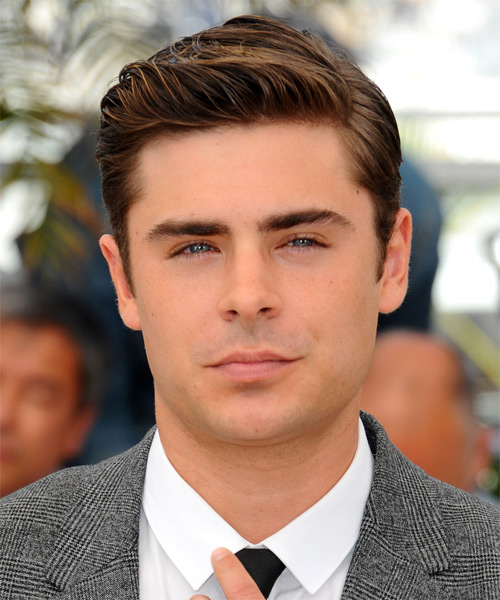 This slicked back side part look is a great style because who wouldn't like to be like George Clooney or Brad Pitt, and the slicked back side part is definitely a step in the right direction. But, it's a "simple" style that's not as simple as it looks. In my opinion, it's a lifestyle choice style- like getting a perm. Think it over, do a few of our consultations, and even try a couple of these looks on first before you throw out your sneakers and get a new razor. You could end up thanking me.