If you were born between November 22 and December 21, then you are lucky enough to be born under the star sign of Sagittarius. Symbolized by a half-human, half-horse centaur, Saggies are known as the travellers of the zodiac and have an inherent sense of wanderlust. These women are always on the go and will have friends from all different cultures and walks of life. In addition to their natural optimism and happy-go-lucky demeanour, archer women also have the not-so-attractive qualities of being blunt and outspoken – Nicki Minaj is one Sag who uses these traits to her advantage!
Sagittarius women are open, honest and gregarious; they love life and it shows in their face. Typical Sagittarians have high foreheads, large round eyes and nicely arched eyebrows. They are always on the go and are often very sporty, but like any other girl they love to get glammed up. After all, Sagittarians are the partiers of the zodiac.
When it comes to their appearance, Saggies usually have athletic bodies and a great set of legs. They have large, sparkling eyes and broad/high foreheads and being the optimists of the zodiac, usually a smile on their face too. Their hair is typically thick and straight with reddish undertones.
Centaur women can work any look from athletic to glam with ease. Let's check out some of the best Sagittarius hairstyles, as seen on some of the hottest archers in Hollywood!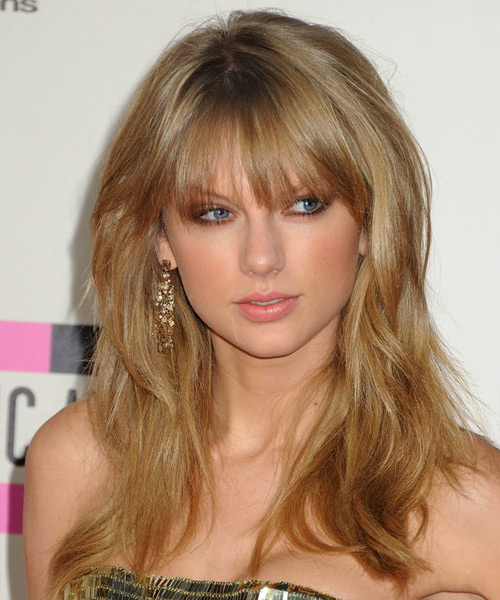 Taylor Swift is wearing the ideal hairstyle for all the sexy Sag ladies out there. Long hair is usually preferred by centaur women as it gives them the versatility to wear it up or down, which suits their very active lifestyles. Taylor's long fringe hides her high forehead and the layered waves give her a sexy, wild look that Sag ladies love!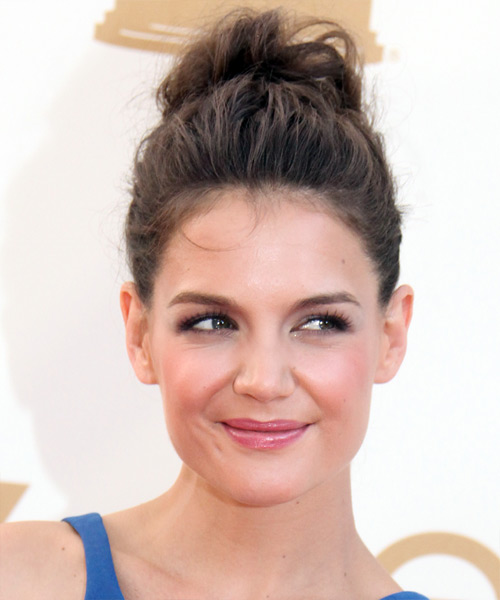 Saggie Katie Holmes is a big fan of topknots for day and night wear. This is a great up-do option for centaur women as it is chic and stylish, yet functional. This hairstyle looks just as good worn to yoga class as it does with an LBD at a cocktail party, so if you're a Sagittarius lady you need to give this one a try!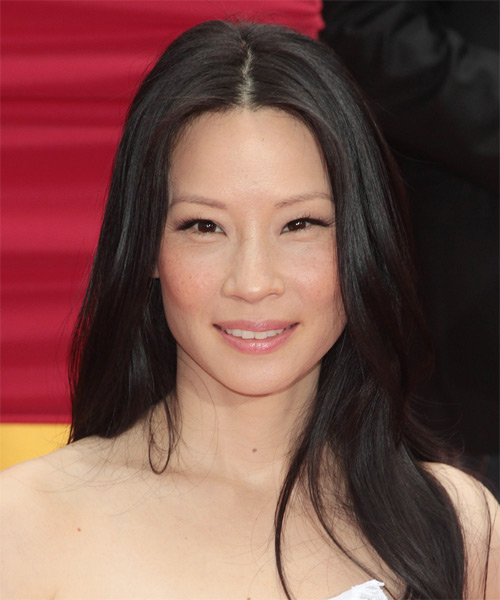 Another fiery Sag lady, Lucy Liu, likes to show off her glossy locks in simple, sleek styles. Since many Saggies have naturally thick, straight hair, plain 'dos that work with their natural texture are the way to go. Lucy's simple hairstyle has a few layers throughout for movement, and can be dried using a round brush for added volume.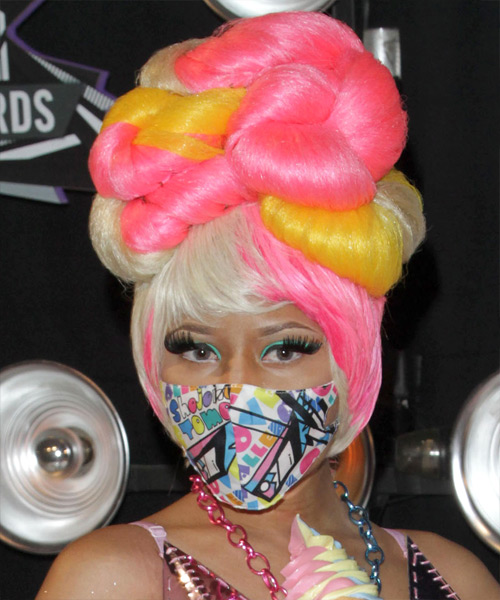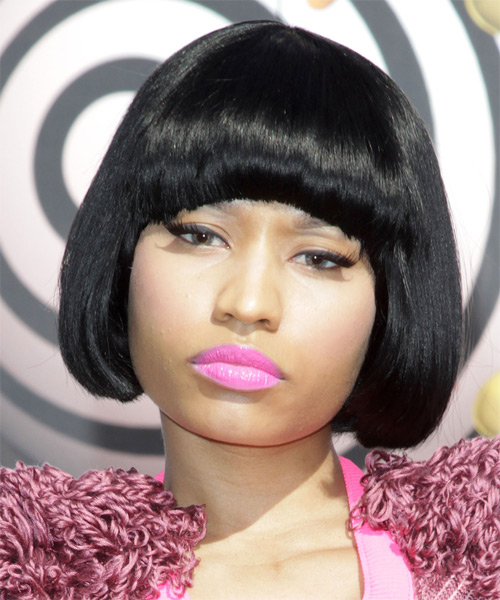 It has to be said that Sagittarius's are the party animals of the zodiac too. They love to eat, drink and be merry into the wee hours of the night. For occasions such as these, a Sag lady will not hesitate to don a funky wig, just as Nicki Minaj often does. In true Sag fashion, choose something that is bold and bright to get those heads turning.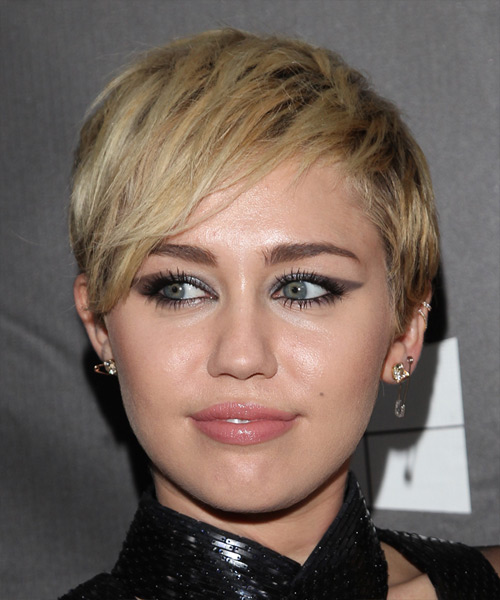 Finally, party girl Miley Cyrus is working an edgy short 'do that is perfect for all those trendy Sag ladies who are always on the 'go. Centaur women can rock boyish styles with flair, and Miley's punky pixie cut is a great example. Try out this 'do if you are looking for something cool and easy to style. And don't forget about the colour—Miley's platinum blonde shade is the perfect colour compliment to this cut.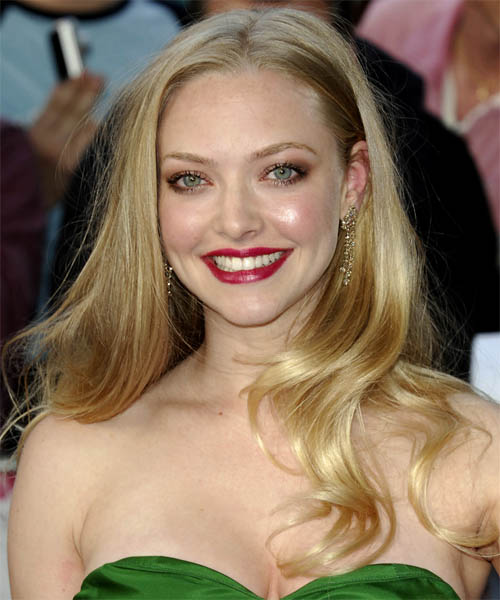 Saggies often like to wear their hair long because it's low maintenance. Amanda Seyfried's long glossy locks look fabulous with a simple centre hair part and some loose tousled waves added to the ends. Copy Amanda's technique and make sure there is some hair volume at the crown of the head so your hair doesn't look too heavy.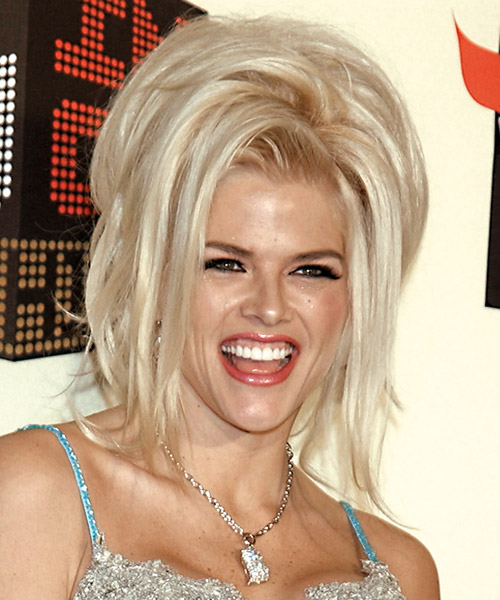 Anna Nicole Smith was definitely a party girl, and rocked some ultra glamorous looks. This bouffant hairstyle is perfect for super-confident Sagittarius women who want to be the life of the party. Create this bouffant with loads of backcombing first, then sweep it up and pin it on the back of the head near the top. Leave lots of layers hanging down around the face, and be sure to use a strong finishing hairspray!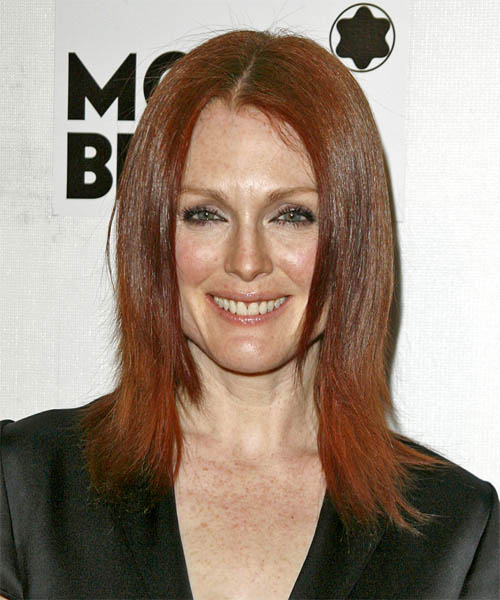 For a more conservative look, Archer women can copy Julianne Moore's sleek layered hairstyle. It's simple, elegant, and can be done in minutes for those Sag women who can never sit still!
It's easy to see that Sagittarius ladies are real beauties with that special "je ne sais quoi" vibe. Why not try on these hairstyles and see if they suit you!