December is here and it's time to let your hair down and party! The festive season really encourages us to go all out and end the year with the biggest, baddest hair. On the red carpet recently, celebs were going for big, curly hairstyles to usher in the festive season which is great news for all the ladies out there who have naturally curly hair. It's time to let your curls do their thing - make the most of your natural body and bounce with the hairstyles below!
Romina Gaetani is looking gorgeous here in her medium length curly hairstyle with bangs. While most celebrities got for smooth, sleek locks or beachy cool waves, not many go for a naturally curly look which is why Romina's 'do is such a winner. Her curls have been cut to frame her face perfectly and the natural texture of her 'do gives her hair a gorgeous sheen. This hairstyle is perfect for women with medium length, naturally curly hair who have an oval, oblong or diamond shaped face.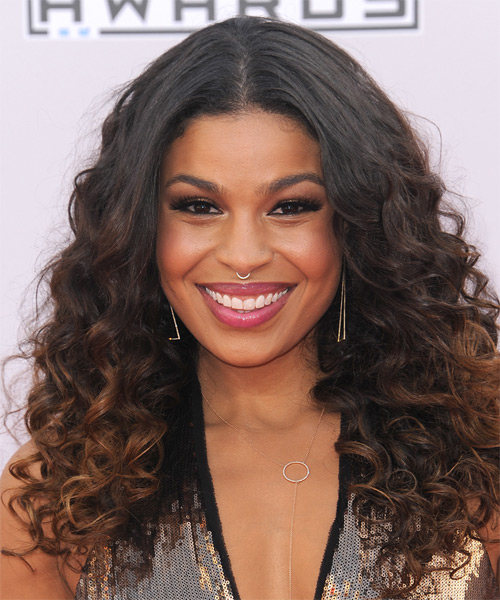 Jordin Sparks is working her natural curls here with glamorous results. Her long curly hair has been parted in the middle to make the most of the natural body in the hair and frame her face. This is a great way to show off an awesome ombre hair colour as well. Jordin's subtle caramel brown tips are highlighted nicely with this 'do as her curls show off the seamless blend of hues in her hair. This hairstyle will suit women with long, naturally curly hair and an oval, oblong or diamond shaped face.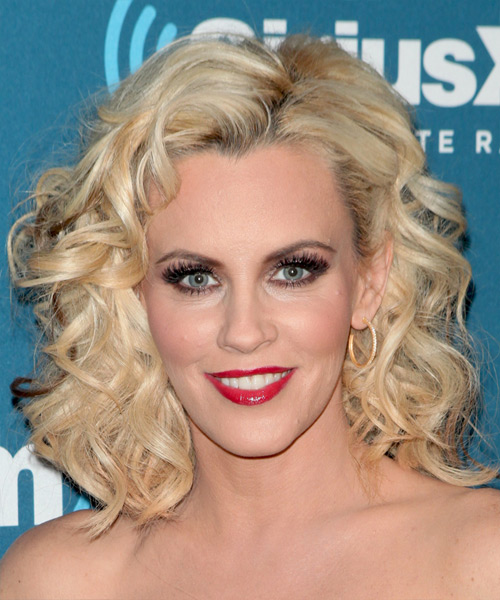 Jenny McCarthy is another lady who loves to flaunt her curls. Here, she is wearing a fun festive 'do that only takes minutes to create if your hair is naturally curly. (If not, you'll need to add on some styling time to set your hair in rollers or curl it with a wand or iron first.) Jenny's light blonde hair looks fantastic with a simple side part and big bouncy curls all over. Instead of trying to control her curls, Jenny has teased them slightly to increase the volume and body in her hair. This 'do will work for anyone with medium length hair and an oval, oblong, square or diamond shaped face.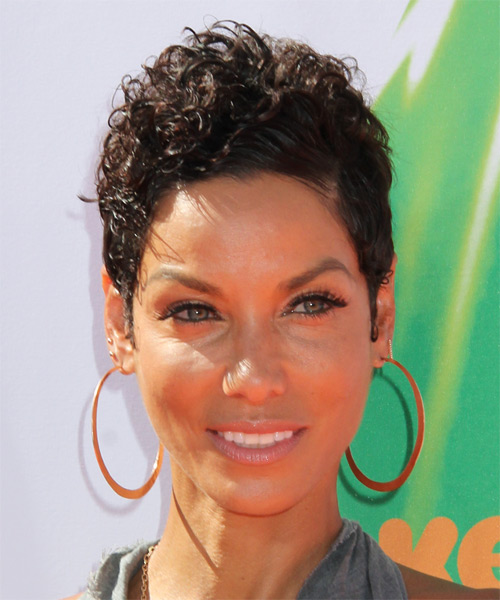 Nicole Mitchell wore this short curly 'do in the summer but it works just as well for the festive party season too! This simple short curly 'do is perfect for women with naturally curly hair. The sides have been tapered close to the head, as has the back, leaving all of the volume and body in the crown. This youthful, head turning hairstyle will suit round, oval, heart, and triangular shaped faces the best. To jazz it up for the holiday season, try lightening or darkening up your colour by a shade or two for a subtle style refresh!
As you can see, even with its rep of being the most difficult hair type, curly hair has so many styling options to choose from. Just remember that with his hair type, having a great cut and colour is the key to success!