While bridal hairstyles come in lots of different choices and brides are free to choose whatever hairdo matches their dress, suits their theme or takes their fancy, wavy and straight hairstyles are classic looks that never go out of style.
So if you've already decided that a straight or wavy hairstyle will be the look for you, or if you're just starting out in your quest for the perfect wedding hairstyle, then these wavy or straight ideas for short, medium and long length hair are great options to consider.


Short Wavy Hair: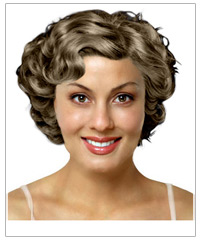 Inspired by the hair fashion of the '40s, this short wavy hairstyle is the perfect way to add some old Hollywood glamour to your big day. Heated hair rollers are a must for creating this look and will leave your hands free so you can get on with your makeup and wedding hairstyle preparations while your hair sets.
Short Straight Hair: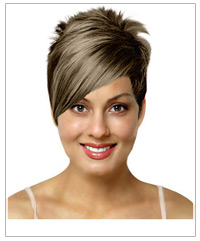 For a touch of smoothness with a funky edge, you just can't go past this short straight hairstyle! To really make this look special try adding some smoothing shine to the front sections so your smooth locks catch the light and give you an extra glow.
Mid-Length Wavy Hair: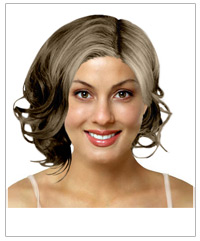 If romantic and effortless is the look that you want to show off on your big day then this wavy hairstyle for mid-length hair is a great option. Use hot rollers or a large curling iron to create the look and dress it up with a veil, decorated hair pins or some flowers.
Mid-Length Straight Hair: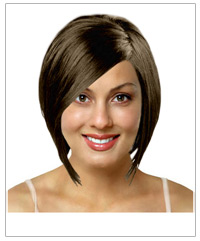 While a bob might not initially make you think of a wedding look, bob hairstyles are really flattering 'dos that are very versatile. A sleek and straight look such as this one would look really stunning and modern teamed with a spaghetti strap wedding dress. Just remember to keep your locks sleek and hair frizz free to get the best result.
Long Wavy Hair: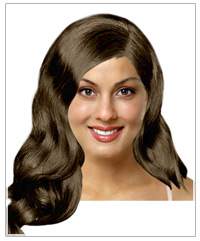 Truly one of the best ways to show off waves is to add them to lusciously long hair. Even just a hint of a wave through long hair is enough to create an instantly romantic hairstyle - which is what wedding hairstyles are all about! Keep these waves under control with hair mousse and hairspray and enjoy the results.
Long Straight Hair: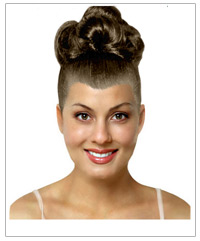 The ultimate bridal hairstyle for long hair is of course the updo. And while this look features some great curled buns on top, long straight hair is what will get you the sleekness of the look around your face. Try adding hair jewels or sparkly hair clips to make this look even more special.