If you're going to an occasion that requires a look with a touch of elegance, but you don't want to spend hours styling an elaborate look, then these hairstyle ideas are for you!

 
Beautiful Bun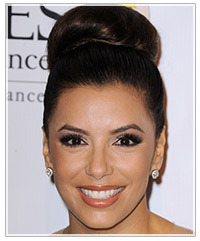 A beautiful bun hairstyle can be very easy to achieve for those with long hair (and even some mid-length locks) and will suit any occasion where you'd like your face to be the focus. To ensure your simple style has an elegant finish, keep your strands tamed of frizz and fly-aways and make sure the bun is neatly pinned into place. Style on day-old hair for best results and use gel to help mould your locks into place and to add some gloss.

 
Glamour-filled Ponytail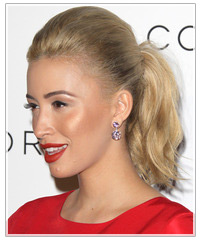 To take your ponytail from casual to chic, you'll need fresh looking clean locks, plenty of backcombing through the roots, sleekly styled sides and an elastic-free look. Hide your hair elastic by wrapping a strand of hair from your ponytail around the band once you've pulled your hair into place and then pin it with a hair pin that matches your hair color as closely as possible for a seamless finish.

 
Soft and Simple Blow-wave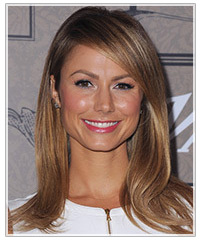 While poker-straight locks can look very elegant, a blow-wave that has a little body in it creates a very soft and stunning style. To keep your locks from looking too boring or casual, and to get that elegant finish, add a deep side hair part and sweep your locks (or bangs if you have them) across your forehead. This creates a chic finish with minimal effort on your part. Finish up your look with a nice dose of shine spray to help your straight strands stand out.

 
Short and Sassy Crop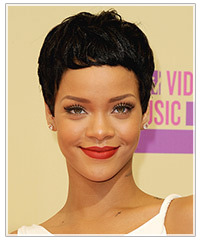 Making a short crop elegant is very easy, especially if your haircut is in shape. The key is to play to the strengths of your cut and highlight the best features using the right hair styling products. Often the only styling required is to work a shaping product like gel or moulding cream through your short strands to create some hair texture, give your roots a lift and to achieve a more structured shape where the finish looks as if you've put some effort into your locks and not just rolled out of bed.