Even if the event is as casual as dropping by a friend's house, styling your hair into a simple hairstyle that looks good is easily done when you've got these great looks to draw inspiration from.
The Easy Half Up Half Down Hairstyle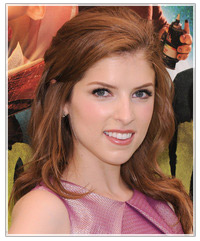 The great thing about a half up half down hairstyle is that it doesn't matter if your hair is curly, wavy or straight. Any hair texture looks great with this simple style. All it requires is for you to take the top front and/or side sections of your hair and pin them back. The whole style takes about five minutes to put together, suits any outfit or occasion and can even be dressed up with hair accessories if you need a finish with a more glamorous touch.

 
The Side Swept Braid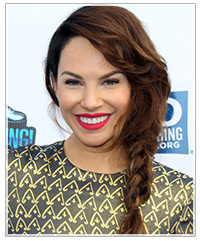 This look is perfect for when your hair is a few days shy of a wash. This easy style comes together by taking all of your hair, throwing it over one shoulder and then braiding or plaiting the length. It's no fuss and should take you less than ten minutes, depending on your braiding skills. As this look is all about casual occasions, don't fret too much about getting every strand in place or the braid looking perfect.

 
The Natural Hair Texture Style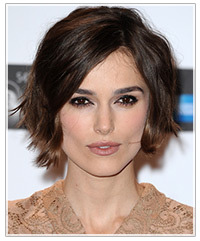 The only guaranteed way to get a casual style in as little time as possible is by working with your natural hair texture. Whether it's wavy, curly or straight, you can make the most of it by taming any fly-away strands with a little product and letting your hair fall free and easily into whatever natural body and movement it wants to go in.

 
The Loose Ponytail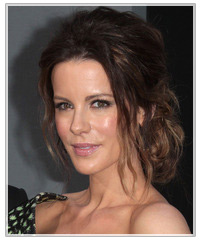 This idea is for those who prefer to have their hair off their face. The ponytail is the go-to look for lazy days, and will suit any casual occasion perfectly. Just because it may be a low-effort event, however, doesn't mean that your pony can't look a little glamorous. Try things like adding backcombing thorough the roots, sparkly hair pins and accessories, or working some waves through your hair first so your ponytail has a nice, casual, romantic finish to it.