Even if the event is as casual as dropping by a friend's house, styling your hair into a simple hairstyle that looks good is easily done when you've got these great looks to draw inspiration from.
At the end of the day, you do not need an occasion to rock an awesome new hairstyle. The hairstyles that we are going to show you today can be used for a casual coffee date with your friends or even casual Friday at work. Regardless of the occasion, your hair is going to look astonishing!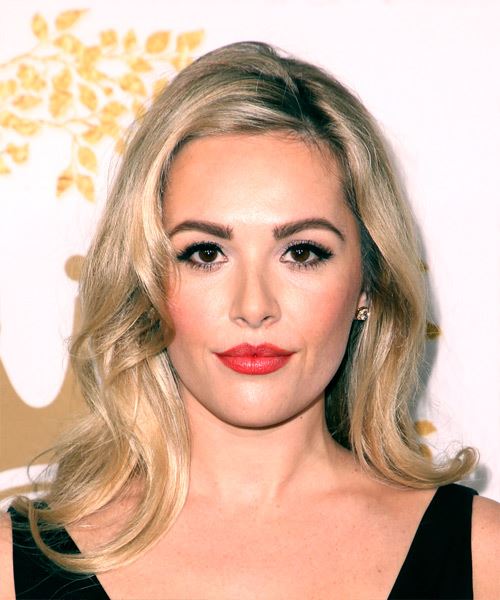 Why go for a casual hairstyle?
Casual hairstyles are a great way to save time in the morning when you are styling your hair. The nice thing about these styles is that they are quick to do. There is also no reason for you not to style your hair regardless of your occasion.
Sometimes you just feel like you want to style your hair but do not want to go all out. A casual hairstyle is a nice in between style that you can turn to when you do not have a lot of time to style your hair but still want your hair to look gorgeous and camera ready.
The Easy Half Up Half Down Hairstyle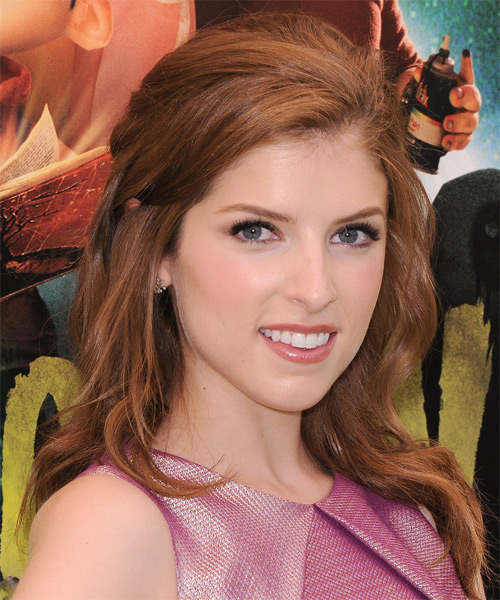 The great thing about a half up half down hairstyle is that it doesn't matter if your hair is curly, wavy or straight. Any hair texture looks great with this simple style. All it requires is for you to take the top front and/or side sections of your hair and pin them back. The whole style takes about five minutes to put together, suits any outfit or occasion and can even be dressed up with hair accessories if you need a finish with a more glamorous touch.
This hairstyle is ideal for medium length hair as well as long hair. It can suit any face shape. If you want to frame your face at the same time, leave a few pieces of hair out of the pony so that it can fall around your neck and cheek area.
If you do not want to pin up your hair, you can always use a pony. To take this look to the next level, simply braid the top piece that you are tying up. This is going to give this look a whole new style.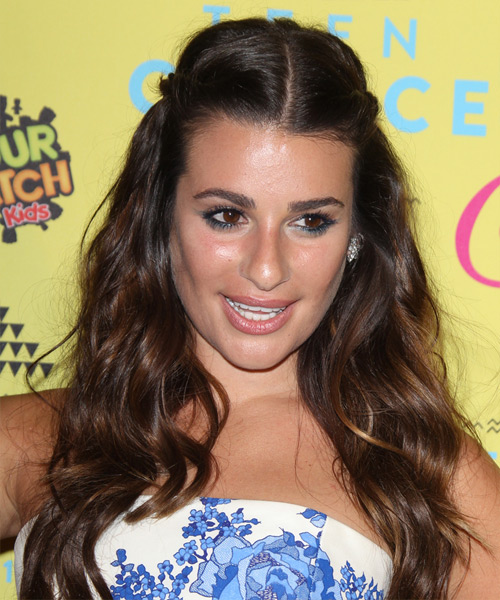 If you want more of a romantic feel to your casual look, you can always create two small braids on either side of your face. Join them at the back and tie with a small pony. This is going to create the half up half down illusion and keep your hair out of your face throughout the day. Lea Michele is showing us how awesome this hairstyle can really be. As you can see it is a more casual hairstyle but she has added gorgeous earrings and a pretty dress which ties this whole look together. It is a great style for you to do if your hair is a little dirty and you want a style that is quick and easy to do.
This is a more open face hairstyle which is great for showing off your gorgeous facial features. You can wear glasses with this hairstyle which is a bonus.
The Side Swept Braid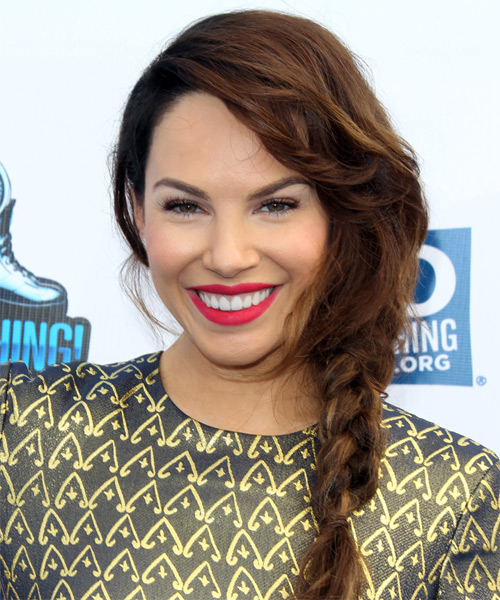 This look is perfect for when your hair is a few days shy of a wash. This easy style comes together by taking all of your hair, throwing it over one shoulder and then braiding or plaiting the length. It's no fuss and should take you less than ten minutes, depending on your braiding skills. This look is gorgeous because the braid helps to frame your face and creates that perfect oval face shape. As this look is all about casual occasions, so don't fret too much about getting every strand in place or the braid looking perfect. A messy braid is in fashion at the moment.
If you wear glasses, you want to try to make sure that the braid does not fall too close to your eye and cheek area. This is going to help prevent your braid getting caught in your glasses.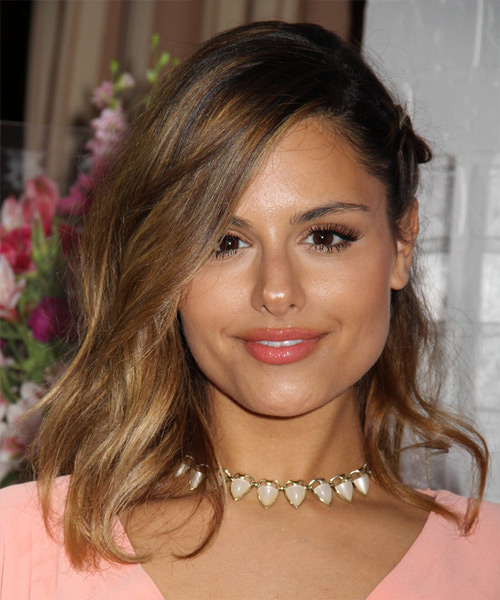 Pia Toscano is taking a different approach to the side swept braid idea. She has left one side of her hair natural and the other side she has braided to keep some of her hair out of her face. This style is gorgeous! It does take a bit more time to style than a side swept braid, but if you have bangs, this is the better option for you. You can show off your bangs, your natural hair texture and have a braid all in one hairstyle.
This hairstyle is ideal for square, diamond, triangle and oval face shapes. The way that the bangs fall on one side of the face soften the rougher edges on your face created by your face shape. It is also a great style to choose if you are having a bad skin day.
The only downside to this awesome style is that it does not suit people with glasses. The side-swept bangs will get in the way of your glasses.
The Natural Hair Texture Style
The only guaranteed way to get a casual style in as little time as possible is by working with your natural hair texture. Whether it's wavy, curly or straight, you can make the most of it by taming any fly-away strands with a little product and letting your hair fall free and easily into whatever natural body and movement it wants to go in.
You can utilise your natural hair texture to your advantage. If you have wavy or curly hair, all you need to do is apply some mousse to your hair before you dry it. This is going to help define your waves and gives your hair more body and volume.
Best part about using your natural texture is that it does not take you extra time to style your hair in the morning! Add a scarf or band around the top of your head if you do not want your hair in your eyes, and you are good to go!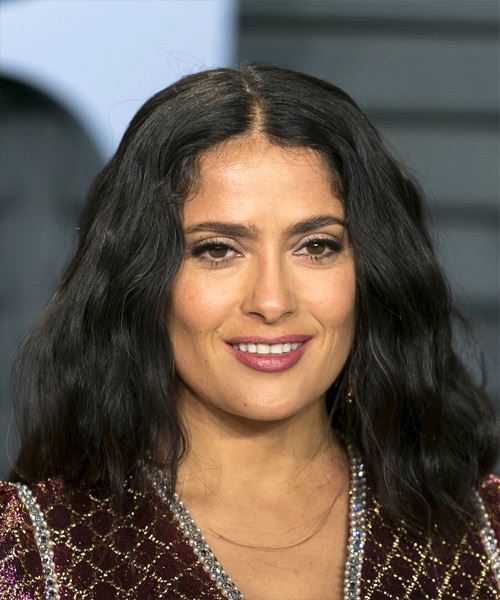 Salma Hayek is an amazing person who tries to embrace the natural. As you can see, she is showing off her natural hair texture and is doing it in a way that seems effortless. This hairstyle will not take you long to style in the morning at all! All you need to do is brush your hair, part your hair down the middle and you are good to go.
You can apply some mousse to your hair to help volumise your waves and curls. The best part about this natural look is that you do not need to try! You hair falls where it wants to and if you have a few flyaway pieces of hair, it is not the end of the world.
If you want to add a bit more glam to this look, you can use some accessories to spice up this look and give yourself a different natural style every day. One day you can use a scarf to take the hair out of your face and the next you can wear a chunky necklace. The accessory variations with this hairstyle are endless!
The Loose Ponytail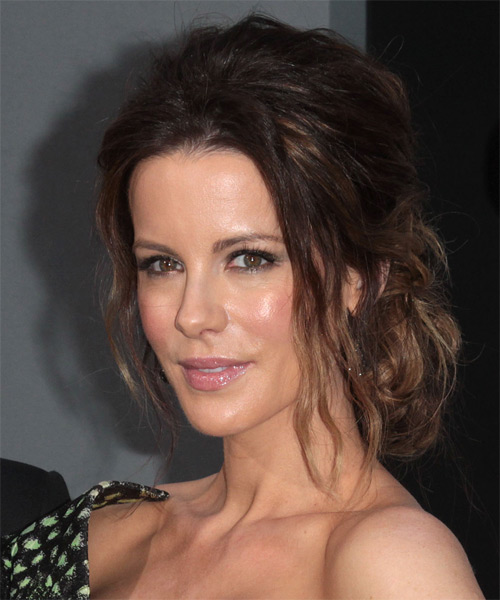 This idea is for those who prefer to have their hair off their face. The ponytail is the go-to look for lazy days and will suit any casual occasion perfectly. Just because it may be a low-effort event, however, doesn't mean that your pony can't look a little glamorous. Try things like adding backcombing thorough the roots, sparkly hair pins and accessories, or working some waves through your hair first so your ponytail has a nice, casual, romantic finish to it.
You do not need to worry if some of your hair falls out of place. Remember, this is casual so it does not need to look perfect. Sometimes having hair fall out of the look makes the hairstyle look more natural and have more movement.
Allow some of your hair to fall out of the pony as this is going to frame your face. A bit of hairspray to lock in those locks and ensure that your curls do not drop too much throughout the day and you are done! This is an easy style that will take you less than 10 minutes to do.
How to maintain your casual hairstyle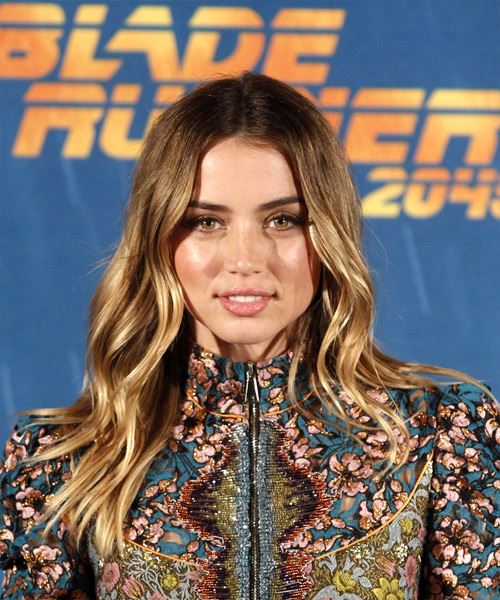 Apply a bit of hairspray in your hair to keep your casual style in shape throughout the day.
If your style requires something to tie it up with, make sure that you keep a spare pony with you in case yours breaks. The small ponies that are made from elastic are great for small braids but they tend to snap easily.
If you want to accentuate your waves, use mousse in your hair before you dry it. This is going to give you gorgeous, defined waves that can go with any casual hairstyle.
If you have bangs, you can leave your hair natural and straighten your bangs to give your hairstyle a different texture.
Adding accessories to your hairstyle will give you a bit more glam and sparkle. It is also nice to add some color to your look and you can do so with your accessories. You can place them in your hair or wear dazzling earrings and a statement necklace.
Makeup tips for your casual hairstyle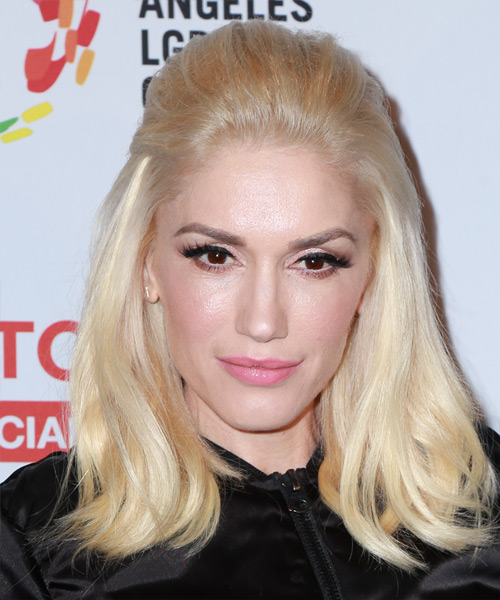 The idea behind these hairstyles is to look natural and to give yourself a hairstyle that is pretty and does not take you long to style. The same goes for your makeup application.
You can embrace the more natural color palettes such as your gold and brown shades for your eye shadows. For your lips you can either make a bold statement with them or you can turn to your pinks and pastel colors. Keep in mind that you do not want your makeup to look too bold because then your hairstyle will not match the look you are going for.
Contour and highlight your face and neck area a bit if you wish or simply just apply your foundation and that is your makeup application done and dusted. You do not need to worry about the extra lashes for these casual looks. It's simple and yet people will notice that you made an effort to look nice for your casual occasion.
As you can see, having a casual occasion is a great excuse for you to try a new hairstyle. For all you know, you might enjoy the more casual look and wear the hairstyle more often. You can always tighten up the casual look and turn it into an evening look which is more formal if you wish.
Make sure that you choose a style that does not only suit your face shape and hair length but also something that is going to suit your personality. Just because this is a more casual look, does not mean that you do not want the hairstyle to suit you and bring out your best features.
We like to look after our readers and want to make sure that you find a style that is best suited for you. So, we have a virtual hairstyler that you can use to help choose the best casual hairstyle for your occasion. All you need to do is upload a picture of yourself and choose from the thousands of hairstyles that we have on our site. This is going to give you an indication of what you will look like with the hairstyle that you have chosen.
You no longer need to spend hours trying out different hairstyles! It is as simple as adding your picture and choosing. If you do not like any of the options we have shown you today, do not worry! We have thousands more for you to look through.