Regardless of whether your bad hair day is caused by greasy locks, frizz, uncooperative strands or lack of styling time, these easy hairstyle options will ensure you can still pull off a great look.

 
Slicked Down Locks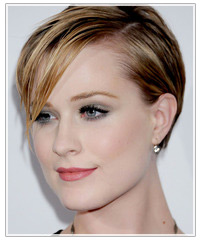 This option is particularly good for frizz prone hair or unruly locks and will work best on short hair. The idea is to take some hair gel or wax and slick down your strands so that you replace your wayward locks with a controlled, sophisticated style that gives off a great finish in very little time.

 
Top Knot Updo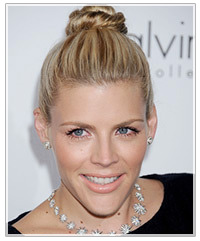 When you don't have time to do anything more elaborate, the top knot updo is the perfect choice. All it requires is for you to take your strands and pin them up on your head. It can be in a bun or a loose knot, whatever you like. The other great thing about this hairstyle option is that it looks even better when your hair is loose and disheveled, and it will work with any hair texture.

 
Ponytail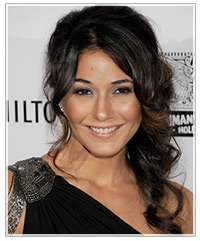 Not just the go-to style for lazy days, a ponytail is also perfect for bad hair days! It allows you to sweep all your hair back and forget about it in a very quick and easy manner. You can even get stylish with your ponytail by adding braids or by side styling it rather than placing it at the back of your head..

 
Freshly Washed Bangs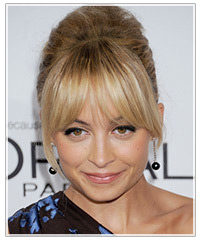 For those with bangs who are caught with greasy strands and no time to wash your hair, revitalize your strands by pulling your locks back and then freshly washing just your bangs. With the majority of your hair hidden away and only clean, fresh hair around your face you will give the illusion that all of your hair is clean in a quick, no fuss manner.

 
To see how you'd look with any of the great hairstyles pictured in this article, click on the above images to try the virtual hairstyles with your own photo!