Regardless of whether your bad hair day is caused by greasy locks, frizz, uncooperative strands or lack of styling time, these easy hairstyle options will ensure you can still pull off a great look with minimal time invested.
Slicked Down Locks
This option is particularly good for frizz prone hair or unruly locks and will work best on short hair. The idea is to take some hair gel or wax and slick down your strands so that you replace your wayward locks with a controlled, sophisticated style that gives off a great finish in very little time. Here are some examples that show the perfect way to flaunt slicked down locks.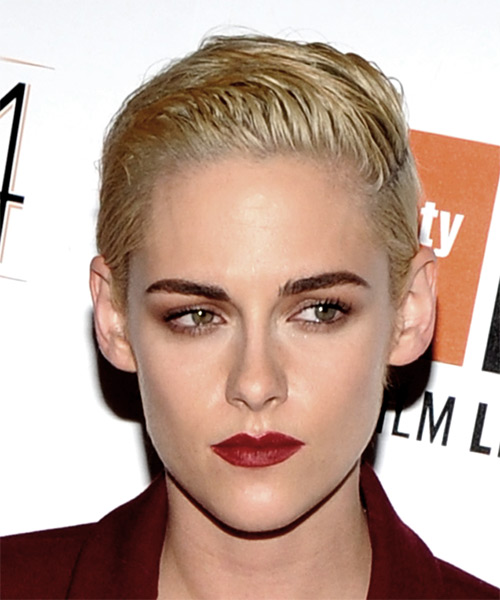 Kristen Stewart is a fan of this look, especially when her tresses are cut super short. Here, her platinum pixie cut has been parted on the side with gel combed through all over for a chic, sculpted look. She has created a lift or wave in the front for some extra style. This is a great styling tip for ladies with square face shapes or those with low foreheads.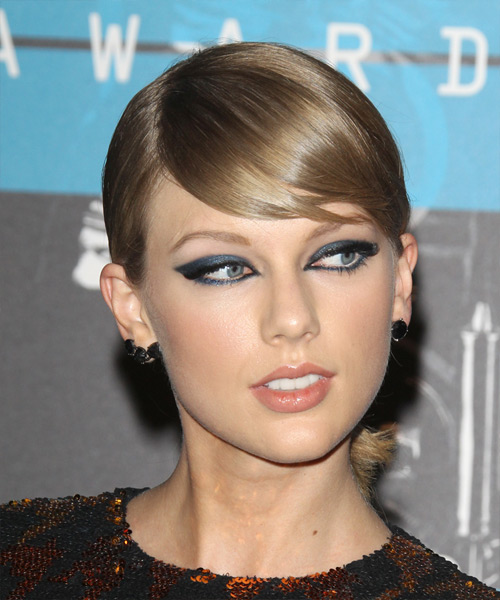 For those with medium to long hair, copy Taylor Swift and create your slicked down look with some matte wax and a low ponytail. This will create a more natural look (as opposed to the wet look that gel gives), and still allow you to mold your hair into place. Sweep the bags to the side to keep them in place.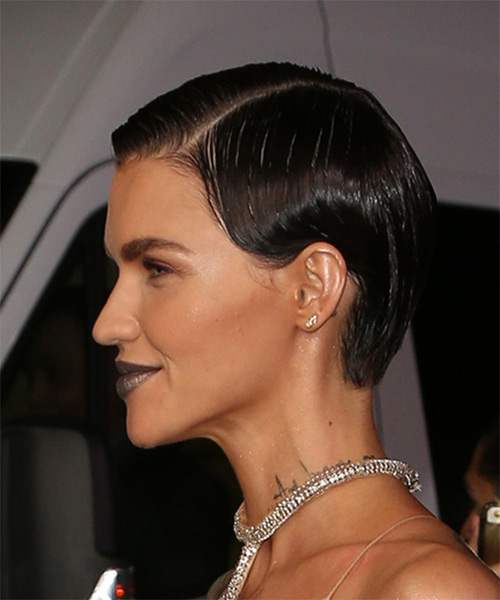 Ruby Rose goes glam here in her slicked hairdo that has a Twenties feel to it. To create this look, start with a deep side part like Ruby, then comb gel through your hair while waving it around the ears for a subtle finger-wave look. Slick the back down towards the nape to finish it off.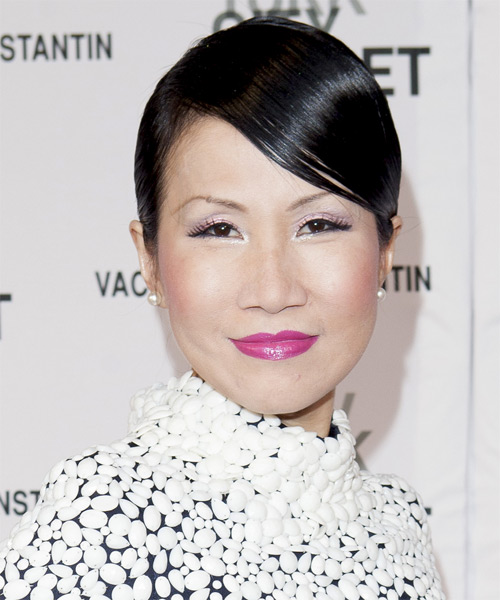 Chiu Ti Jansen looks flawless here in her slick, short 'do. Her deep side part and side-swept front creates a stunning frame for her face while taming her locks into an elegant 'do. This can work for both day or night, and ladies with longer hair can simply create a bun or ponytail at the nape of the neck to complete this look.
Top Knot Updo
When you don't have time to do anything more elaborate, the top knot updo is the perfect choice. All it requires is for you to take your strands and pin them up on your head. It can be in a bun or a loose knot, whatever you like. The other great thing about this hairstyle option is that it looks even better when your hair is loose and disheveled, and it will work with any hair texture. If you have fine hair, don't worry. Simply use a bun donut or sock at the base of the ponytail, then pull the hair over it and pin in place to create the look of a bountiful bun.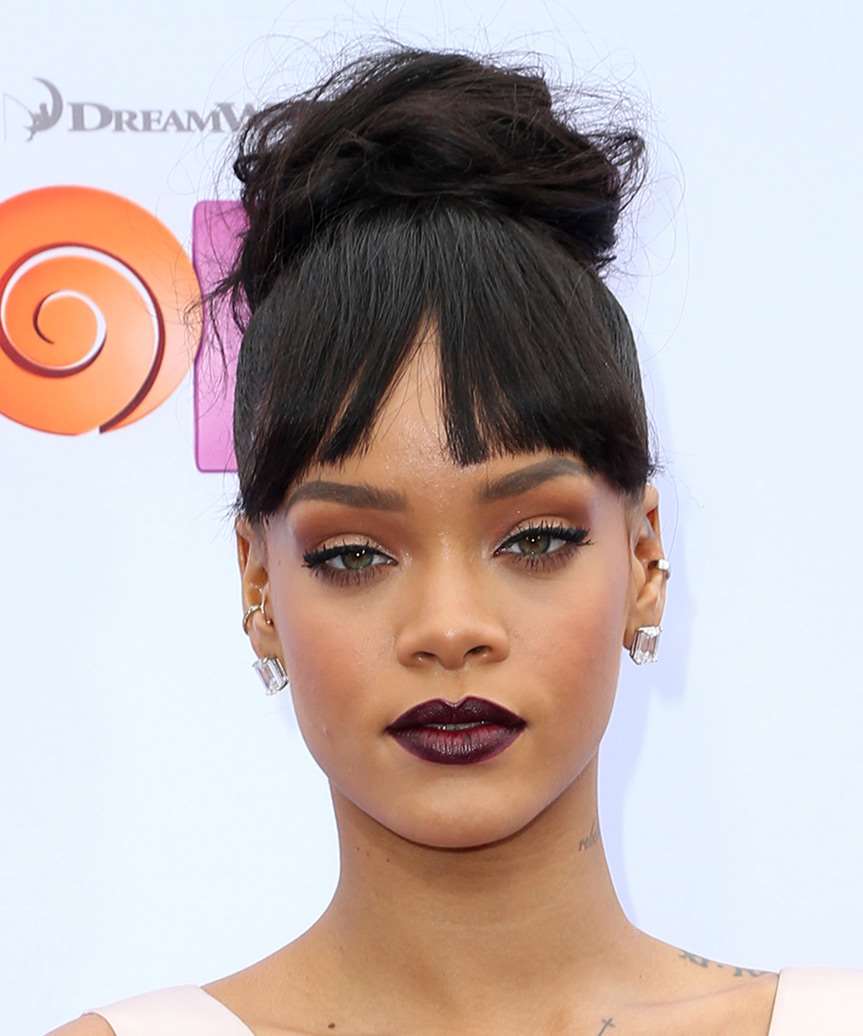 Bangs or no bangs, this hairstyle is ideal for a bad hair day. Sweep your locks up to the crown a la Rihanna, and then twist and pin into place. Rihanna has created a gorgeous messy bun on top that is complimented by straight, blunt bangs for a stunning finish.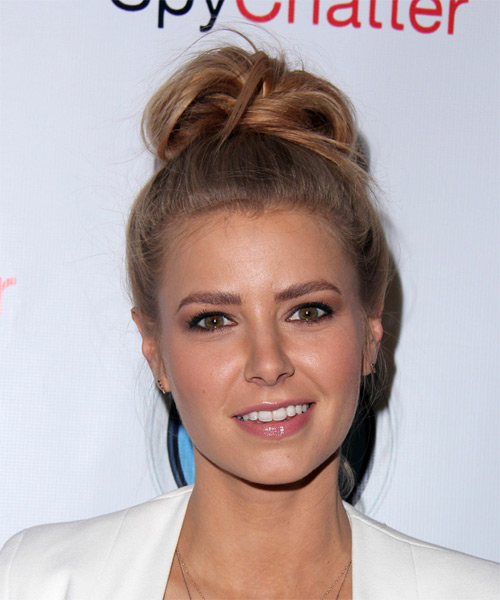 For a casually cool look, instead of going for a wrapped bun, you can try Ariana Madix's messy, tucked ponytail instead for a similar vibe. This 'do is stylish and fun, and is a great option for days when your hair is being difficult. Simply create a high ponytail, loop it and secure it by wrapping a section of hair around the base. Leave out some pieces and ends like Ariana for a cool finish.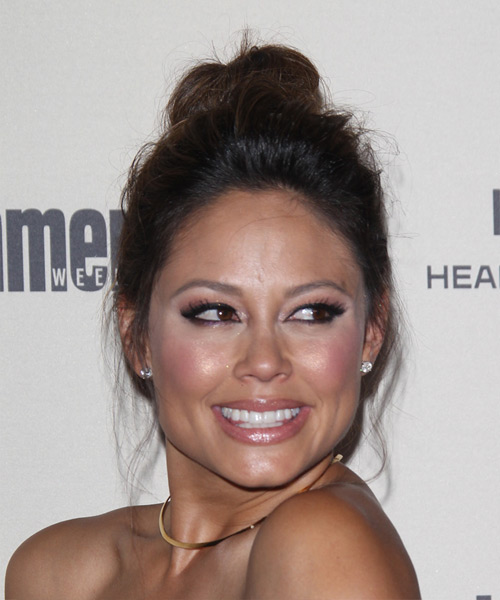 Vanessa Lachey flaunts a fabulously undone bun here that is perfect for ladies with thick and/or wavy/curly hair. This topknot sits on the crown with tons of volume at the top and pieces of hair left out the frame the face. This is a soft and feminine 'do that is sure to remedy any bad hair day.
Ponytail
Not just the go-to style for lazy days, a ponytail is also perfect for bad hair days! It allows you to sweep all your hair back and forget about it in a very quick and easy manner. You can even get stylish with your ponytail by adding braids or by side styling it rather than placing it at the back of your head.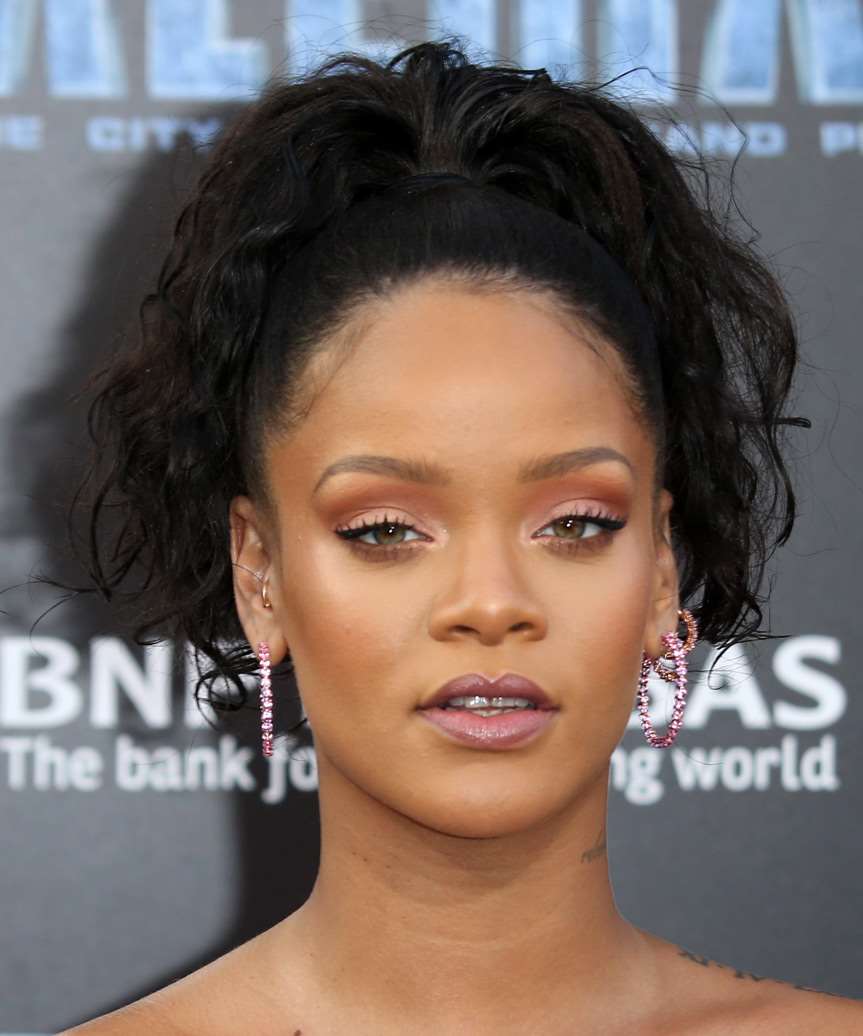 Here is Rihanna in a winning style for ladies with curly or wavy hair. This ponytail is slicked back and secured at the crown, which allows the hair to fall around the face for a gorgeous finish. Ladies with straight hair can flaunt this look too. Try backcombing the ponytail if your hair hasn't been washed to add extra volume and body.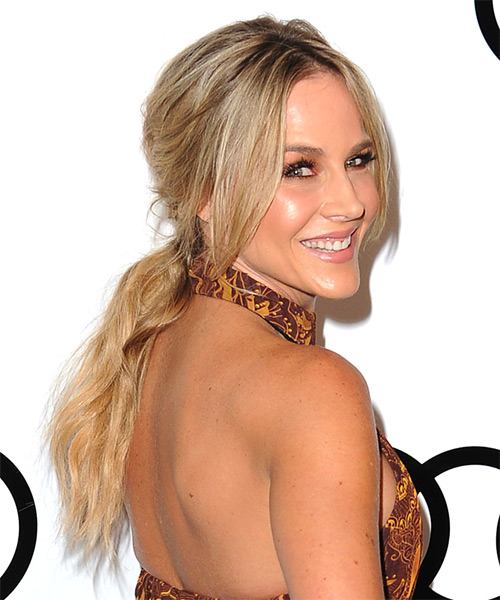 Julie Benz shows us a good look for wavy/curly hair that needs a helping hand. Her low ponytail is a great way to tie back unruly locks while still looking fabulous. She has backcombed the crown for extra lift, and the layers left out around the face really completes this look nicely.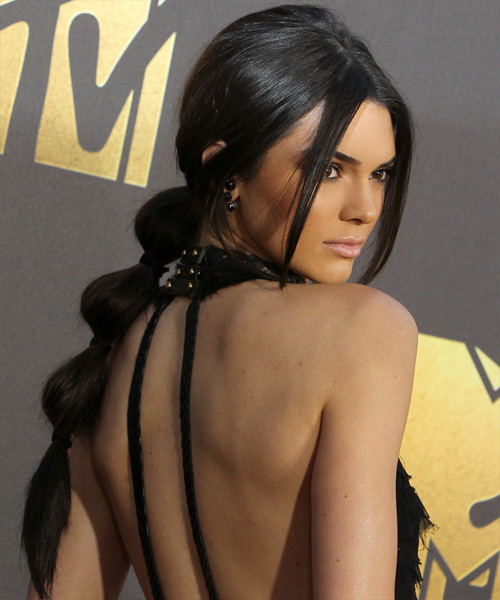 Kendall Jenner rocks a ponytail with a twist here that is ideal for ladies with straight, limp hair. For a quick and easy fix, backcomb the hair at the top for extra volume then make a ponytail at the nape of the neck. Create 'bubbles' down the ponytail by adding hair bands throughout and pulling the hair out slightly to reduce tension. This will create an interesting look that masks bad hair in an instant!
Freshly Washed Bangs
For those with bangs who are caught with greasy strands and no time to wash your hair, revitalize your strands by pulling your locks back and then freshly washing just your bangs. With the majority of your hair hidden away and only clean, fresh hair around your face you will give the illusion that all of your hair is clean in a quick, no fuss manner.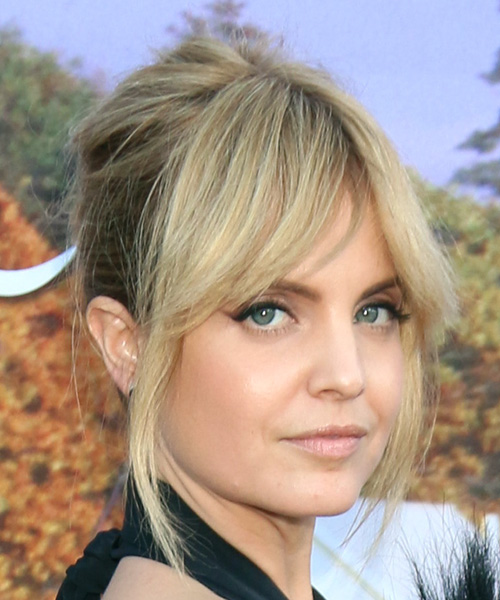 Mena Suvari shows us a great way to battle a bad hair day with this 'do. She has created a messy up-do, but styled her bangs with a hair dryer for a polished finish. A great idea for day or night.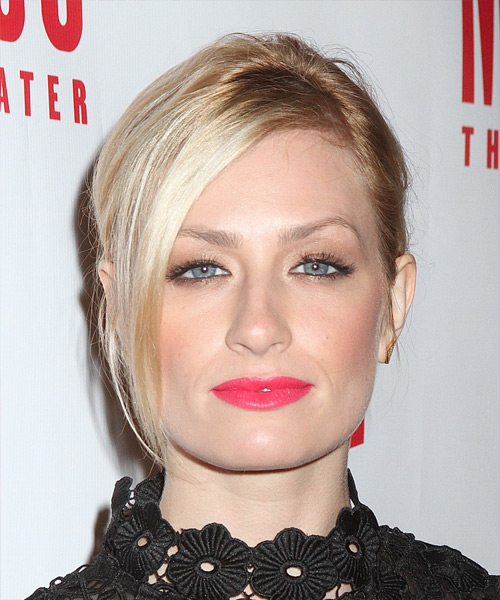 Beth Behrs looks gorgeous in her updo with side-swept bangs. To create this look, backcomb and sweep the hair into a chignon or bun at the back of the head and then wash and style your bangs to the side for an elegant finish. In minutes your hair will be transformed from blah to beautiful!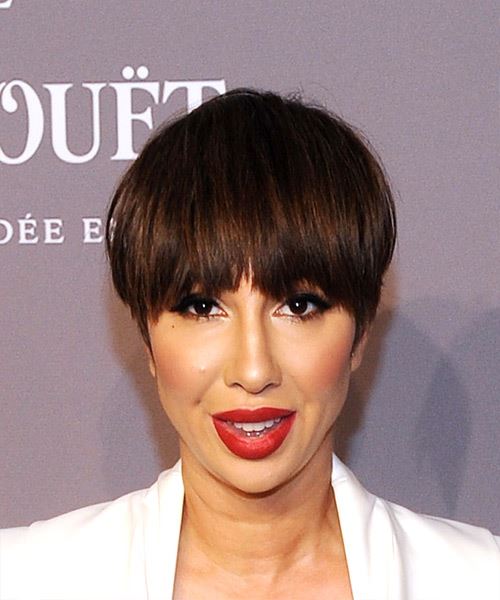 Jackie Cruz has short hair but in a pinch the same trick can apply. For an instant refresher for short hair, wash the bangs and blow dry into place. Use dry shampoo on the rest of the hair to finish.
To see how you'd look with any of the great hairstyles pictured in this article, click on the above images to try the virtual hairstyles with your own photo!