If the fear of changing your hair is holding you back from a great new haircut or hair color then try these easy no-fuss ways to see if your new look will suit you before you visit the salon!
Ease into the Chop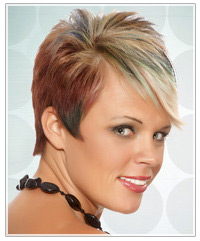 If you've got long hair and have been thinking about a mid-length or much shorter 'do but have been hesitant, try going from long to short in stages.
By gradually going shorter instead of cutting off all your locks in one scissor-happy session, you'll have the chance to adjust to a shorter length and perhaps even find that the best length for you was just above your chin.

 
Hint at a Hair Color Change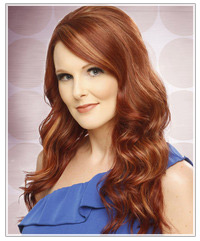 If the allure of a new hair color has been tempting you but you just aren't ready to take the plunge, try adding hints of your new hue with highlights or try a temporary wash out color. It'll give you the chance to test the shade against your skin tone and take in other factors without a drastic change or a potential hair disaster ruining your locks.

 
Try Some Faux Hair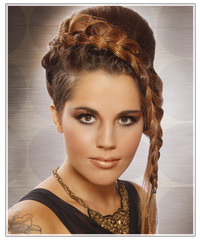 If you want to know how you'd look with mid-length to long hair without having to wait months and months for your hair to grow, or if you don't want to risk getting bangs that will require you to grow out your bangs for months and months if you don't like them, then clip in hair extensions could be the answer you're looking for! Hair extensions can be used to effortlessly give you extra length so you can see if long locks really are for you, and can also be clipped into the lengths around your face and cut into bangs so you can see how you'd look with a fringe without cutting your own hair.
Play Around With Virtual Hairstyles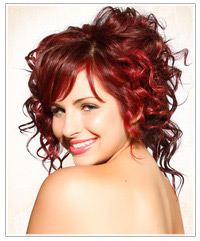 For the ultimate risk-free way to see if any hair change - whether it's a hair color, a short haircut or permed curls - is going to suit you, why not give virtual hairstyles a try? They'll allow you to put a range of hairstyles, hair lengths and hair colors directly onto your face without making any change to your hair strands whatsoever!

 
As you can see, by giving some resourceful hair options a try, it is possible to try out a new look without risking the health of your hair or having to live with a hairstyle mistake, so try these tips today and move one step closer to a hair change you won't regret!