Choosing a conservative hairstyle may seem like an easy process, but in reality it can be difficult to find a style that is professional looking yet still stylish. Many women make the unfortunate mistake of going for a dowdy, chop-it-all-off look when they want a more conservative look but this is neither necessary, nor advised! When choosing a conservative hairstyle, it's important to go with something that suits your face shape, age and lifestyle. It's also important that it reflects well at work, especially if you are in a job that demands a no-nonsense approach to hair and beauty. So, rather than go for an unflattering cut to look more conservative, consider the following options that are both classic and stylish but will still please those who are looking for a more subdued, sophisticated look.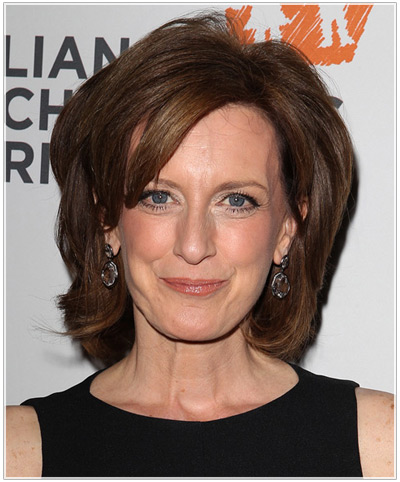 Anne Sweeney gets the balance between fashion and function just right here with this layered medium length cut. This is a good option for women with oval, oblong, square and diamond shape faces who like to have body and bounce in their 'do. This haircut works well for day and night, and is perfect for the high-powered career woman on the go. There is a bit of length to this haircut too, which means that it's easy to tie back on weekends and when you otherwise have downtime. If you like this cut, ask your stylist for a shoulder length bob with layers throughout, focusing on the crown for added lift and volume.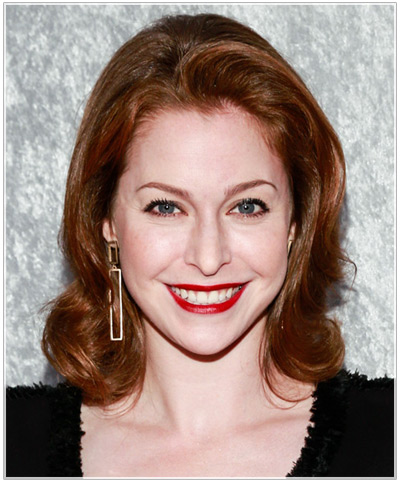 Here, Esme Bianco is wearing a glamorous yet conservative hairdo that would suit professional women nicely. This shoulder length bob is a simple cut that looks fabulous worn straight or with some curls added, as seen here. The flipped over part adds some height to this 'do and gives it a nicer finish then say, a side part that is tucked behind the ear. This hairstyle is perfect for women who want to be taken seriously in the office but still want to look glamorous and trendy. This hairstyle works on all face shapes except for square and rectangular.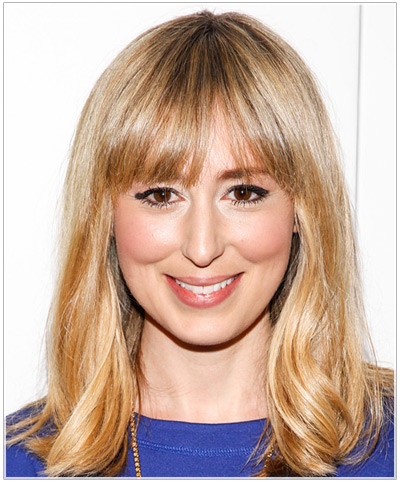 Stephanie Drake looks lovely here in a simple blunt cut with a long fringe, showing us how conservative hairstyles do not have to mean super short and/or plain. This bob is a uniform length with her fringe layered slightly to blend in with the rest of the cut while creating a nice frame for the eyes. Her soft blonde color compliments this 'do perfectly as it is natural, fresh and modern. In addition to wearing it down, Stephanie can pull her hair back into a low chignon, bun or ponytail. This hairstyle looks great with a hint of waviness in it, but would also look fabulous straightened. Oval, oblong and diamond shape faces will have best results with this hairstyle.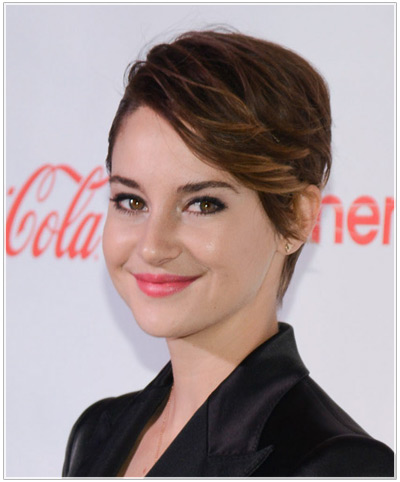 And for women who prefer something shorter, check out Shailene Woodley's short tapered 'do for some inspiration. This is a simple tapered cut that boasts longer layers throughout the top that look great when styled with a deep side part. This hairstyle is easy to style, making it the perfect option for busy women on the go. Shailene adds a trendy touch to this 'do with a few simple twists in the front, but this hairstyle would look just as great styled straight and sleek.
As you can see, conservative hairstyles can be professional looking and still have a sense of glamor. If you are thinking about getting something a little more conservative, avoid the dowdy-looking cuts at all costs!