You've got to admit that everyone loves a good dose of Hollywood hairstyles on the red carpet. But what is "Hollywood hair" you may ask? In simple terms, it's the long, curled, glamorous 'dos that are worn by pretty much everyone at red carpet events. Yes, it can get boring to see everyone with the same hairstyle over and over again. But at the end of the day, this is a classic hairstyle that looks feminine and flattering on just about anyone—no wonder it's the go-to hairstyle for celebrities! And, even though it's pretty much the same hairstyle, it does look different on everyone who wears it based on their hair texture, color, their makeup and of course, their outfit.
If you love the glamorous Hollywood hairstyle look, then check out these recent red carpet 'dos for some inspiration.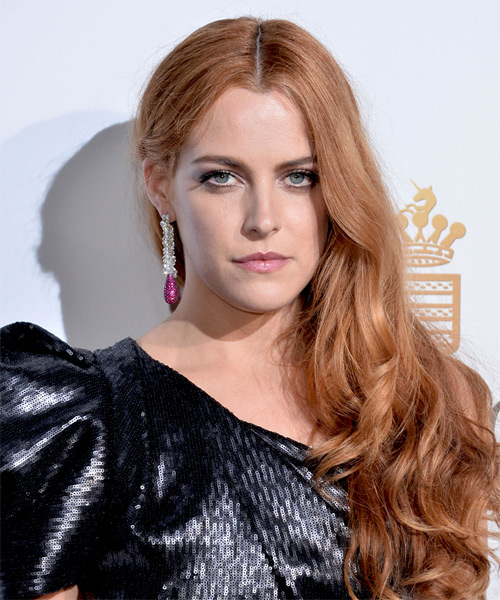 Riley Keough doesn't look too happy here, but she should be with that gorgeous hairstyle! Here, Riley's super long locks have had waves added throughout for mega-body and volume, with one side swept to the back. Riley kept it simple with a centre part, which looks great on her oblong face shape, and has accessorized this look with some dangly jewels earrings—simply stunning! This is a great look for women with long hair that is naturally curly, wavy or straight, although women with straight hair will have to put a bit more styling time in to achieve this look.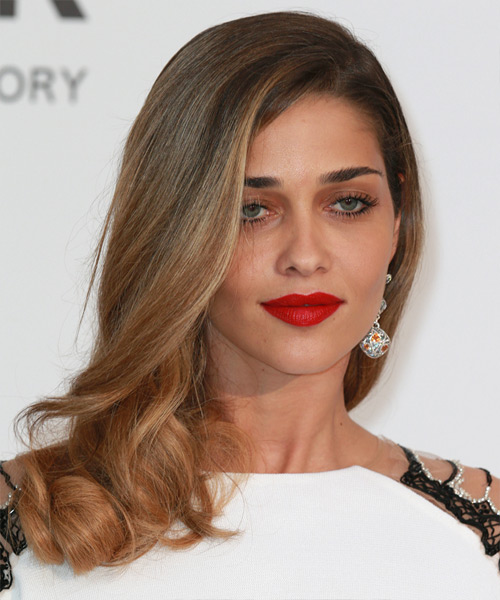 Ana Beatriz Barros looks flawless here in her Hollywood hairstyle that is simple and elegant. This is a good option for women with medium length hair. Ana created this soft hairstyle by curling the ends with rollers or a curling iron, then brushing it through for a bouncy, silky finish. A deep side part looks fabulous with her grown out fringe here, which she flips over to one side to add volume, rather than go for a fringe that sweeps flat across the forehead. Her ombre color really shines with this hairstyle for an added bonus.
Here, Heidi Klum looks elegant in long mermaid waves and a curled fringe. This hairstyle has more of an old Hollywood retro feel to it and would look great with a vintage gown. To get this look, you will need medium to long hair that is straight (or first blow dried straight). Then, use a large barrelled curling iron to create uniform waves throughout your sections of hair. Heidi has a deep side part that has been gelled in place (dab a bit of gel on your comb and brush through the roots to set it into place) and then has created a wave to lift the bangs off the forehead and to the side. This gives the hairstyle that extra bit of glamour and retro cool.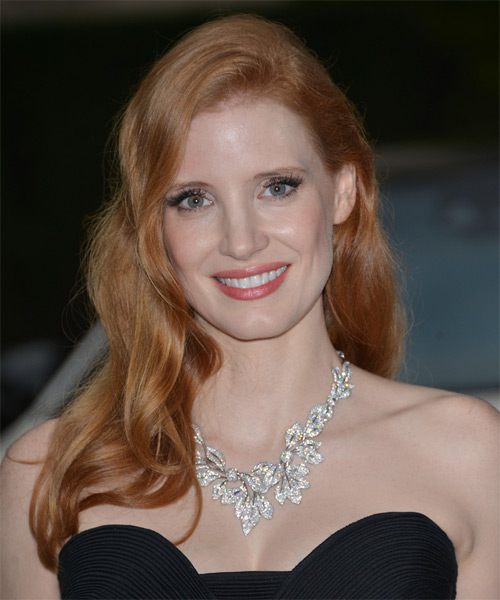 Finally, Jessica Chastain shows us how to do soft Hollywood hair by letting her natural waves do their thing. A side part and some finishing spray is all that is needed for this look, and of course, a diamond necklace like Jessica's can't hurt either!
Want to see more Hollywood hairstyles? We are constantly adding the latest and greatest hairstyles to our website so keep checking back!