Long fringes are a stylish way to keep your hairstyle interesting and there are plenty of great options to try. Just take a look at these ideas.
A Textured Long Fringe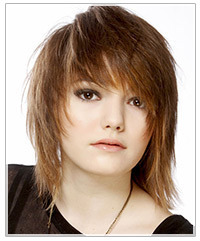 If you'd love to draw attention to your fringe, adding some texture through razor cutting (as shown here) or with layers is a great way to do it. Texture adds movement into your fringe and will keep your strands from looking flat and boring. Razor or wispy fringes are also ideal for those with the kind of hair texture that won't work with a heavier bang.

 
A Piecey Long Fringe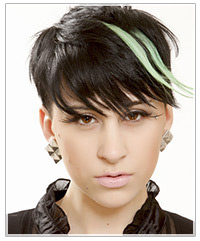 Another bold texture move is to style your long fringe with wax or moulding creme so that it's piecey. A piecey fringe has benefits for face shapes that require some coverage over the forehead, but don't necessarily require the entire forehead to be covered so that the length of your face is cut in half. The piecey-ness will allow some of your forehead to still show through.

 
A Blunt Long Fringe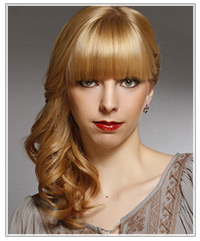 Blunt bangs can look really spectacular when done right, as the fringe here shows. While a blunt fringe that is shorter might be more ideal for some, having blunt bangs styled long and skimming just above your eyes creates a every flattering finish and will draw attention to your eyes.

 
A Side-Swept Long Fringe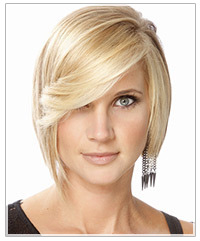 For the most flattering long fringe, a side-swept style is a must. It will suit most face shapes and hair textures, and looks great when styled with a little flair. Give this option with a slight flick through the ends a try. It's also a great way to keep your hair looking stylish and out of the way if your fringe is long because you're actually growing out your bangs.