One look that is always in style is the flipped out/ flicked out look. This styling technique can be applied to virtually any hair length or style--short, long, blunt ends, layered ends--these can all be flipped out for a fabulous finish. This hairstyle is best for slightly wavy to straight hair, women who are growing out their layers and ideal for people who don't want to spend a vast amount of time on their hair, but want something stylish.

Flipped out hairstyles look especially great on narrow or thin face shapes, and they help to add volume in fine, thin or medium hair types. The ends can be flipped out using a round brush when blow-drying, or a curling iron/ rollers on dry hair. The choice is yours as each method will give a slightly different look. For example, using a large round brush to blow dry the flipped ends into place will give a more subtle look, while using a curling iron on dried hair will give more precise, tight curls that have a retro Sixties vibe. Choose your styling method to suit your desired look.
Styling Tips for Flipped/Flicked Hairstyles:
Towel-dry hair and apply styling mousse or gel spray to the roots, and just a little to the ends.
Blow-dry hair, starting on the top layers, at a 90' angle using a large round vent brush.
To do the bottom layers, hold the brush curled on the ends for two or three seconds, then blow-dry to create a bend in the hair.
When hair is completely dry, apply a small amount of wax or moulding cream on the ends to create definition on the wispy bits.

Now, the fun part! Let's take a look at some of the best flipped/flicked hairstyles for all hair lengths and types.
Style Ideas for Flipped Out Short Hair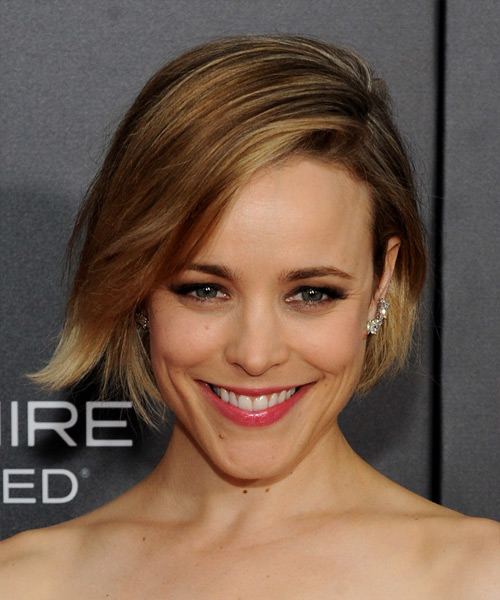 Rachel McAdams looks stunning here in a chic, short bob hairstyle that has been flicked out at the ends on one side. This is a subtle flipped 'do that has a modern and stylish feel to it. Create this look by blowdrying the hair with a large round brush and kicking the ends out on the side of the part with more hair, while tucking the other side behind the ear. This is a great way to style up a short bob for a different vibe!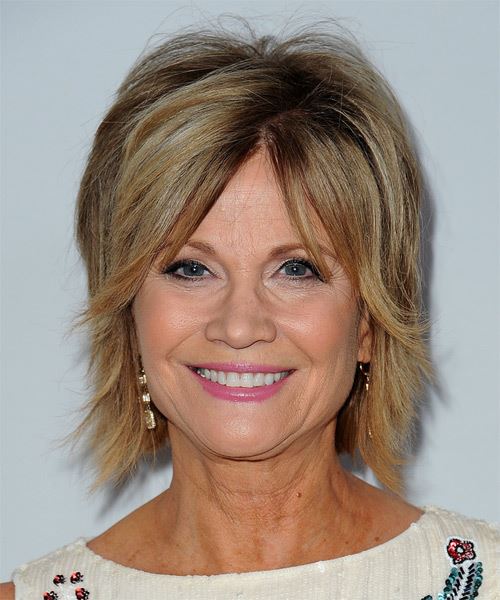 Markie Post looks fabulous here in a layered short hairstyle that has flicked ends around the face and neck. Her hairstyle is full of texture thanks to the flicks while her square face shape is softened overall by this flirty, feminine 'do.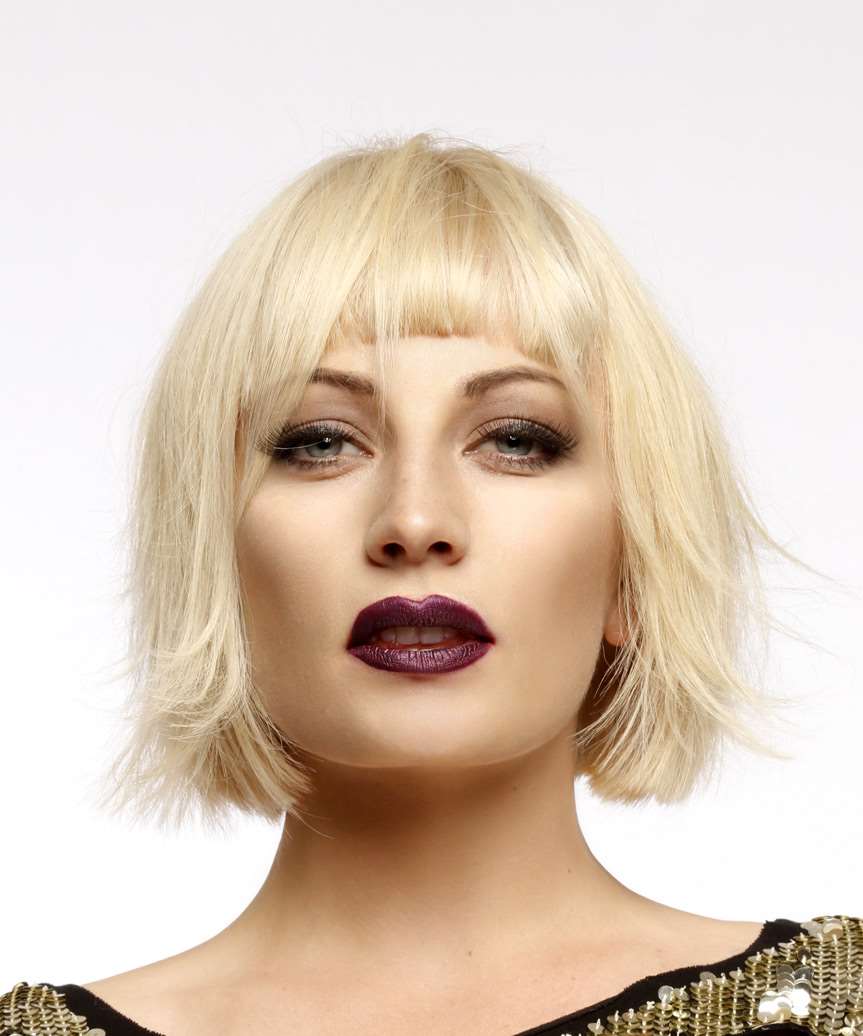 Our model shows a minimalist approach to a flipped hairstyle that has fabulous results. Her icy blonde bob has been blow-dried sleek and straight for a fabulous finish, while the layers around the front have been flicked out for contrast.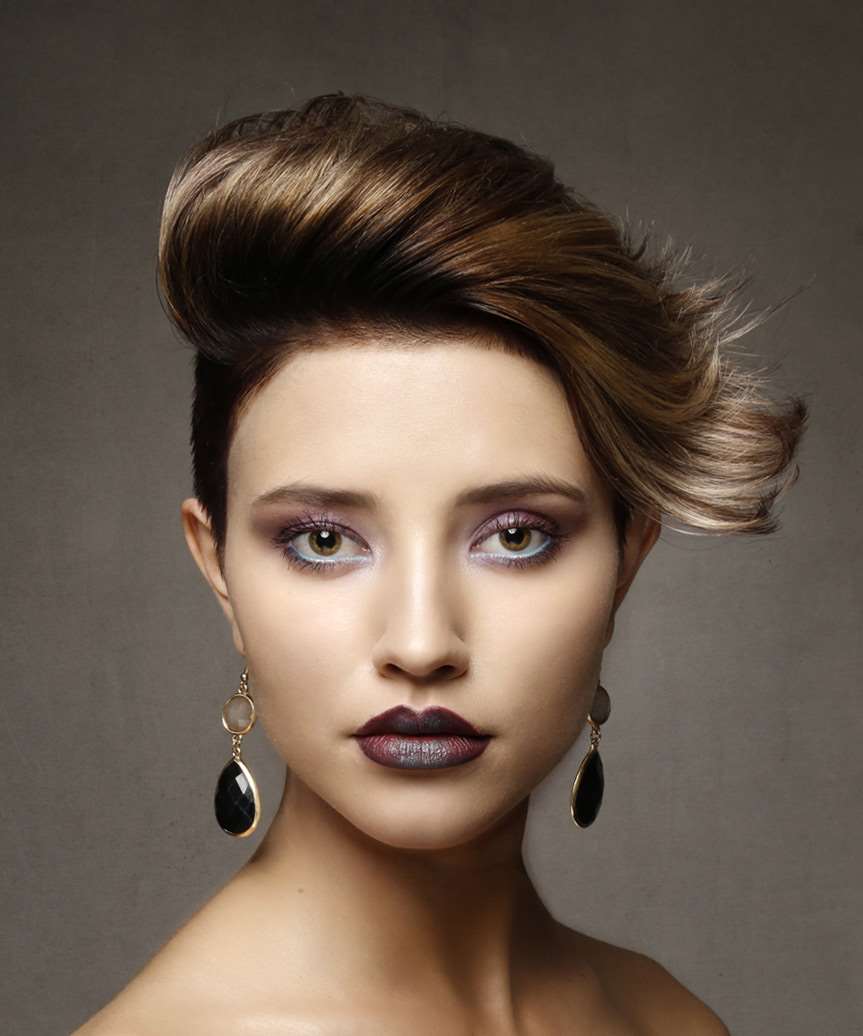 Using a curling iron or rollers can create a stunning flicked out effect that will turn heads. This asymmetrical short hairstyle has been styled off the face and then curled with large hot rollers to create a large wave in the front. This is a great way to style short hair for a formal or special event.
Style Ideas for Flipped Out Medium Hair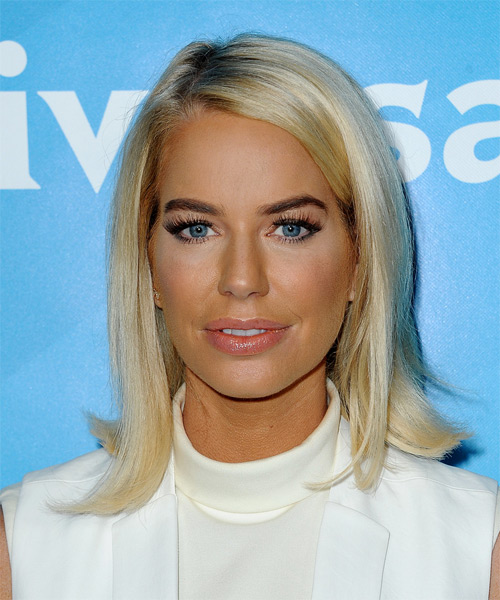 Caroline Stanbury perfects the flip hairstyle here in her shoulder length blonde bob. This hairstyle features blunt ends that have been subtly flipped out for a modern throwback to a Sixties look. A simple side part and monochrome color completes this look brilliantly.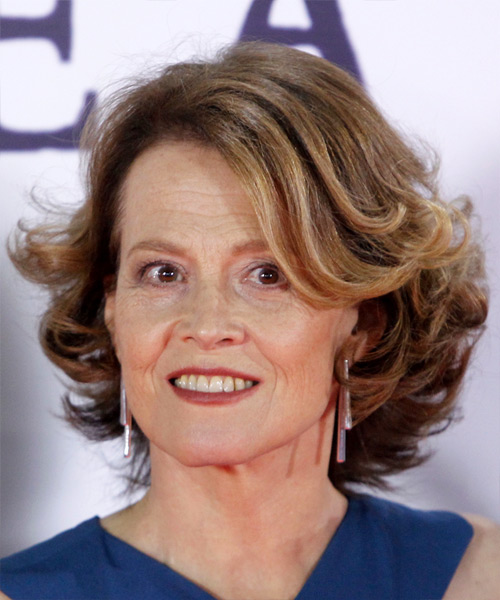 Sigourney Weaver demonstrates how to wear a flicked hairstyle if you have some curl or wave to your locks. Here, she has blow dried the top smooth and sleek while flicking the ends out with a small round brush. This creates oodles of volume and texture in her hair.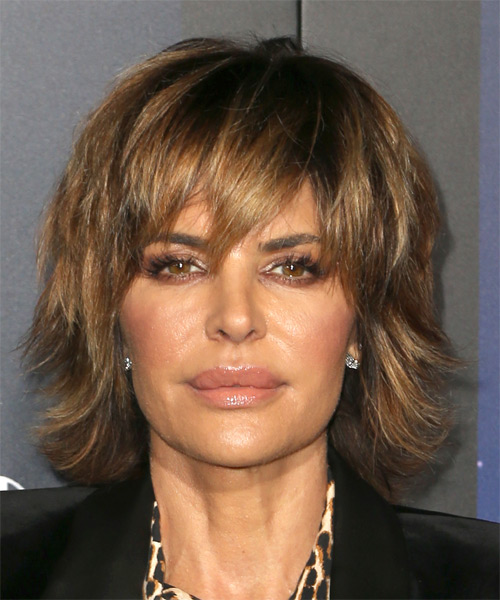 Lisa Rinna is the queen of the flicked out shag hairstyle, and here we can see why. This layered 'do frames her face brilliantly while the flicked ends soften up her face shape and add softness to her locks.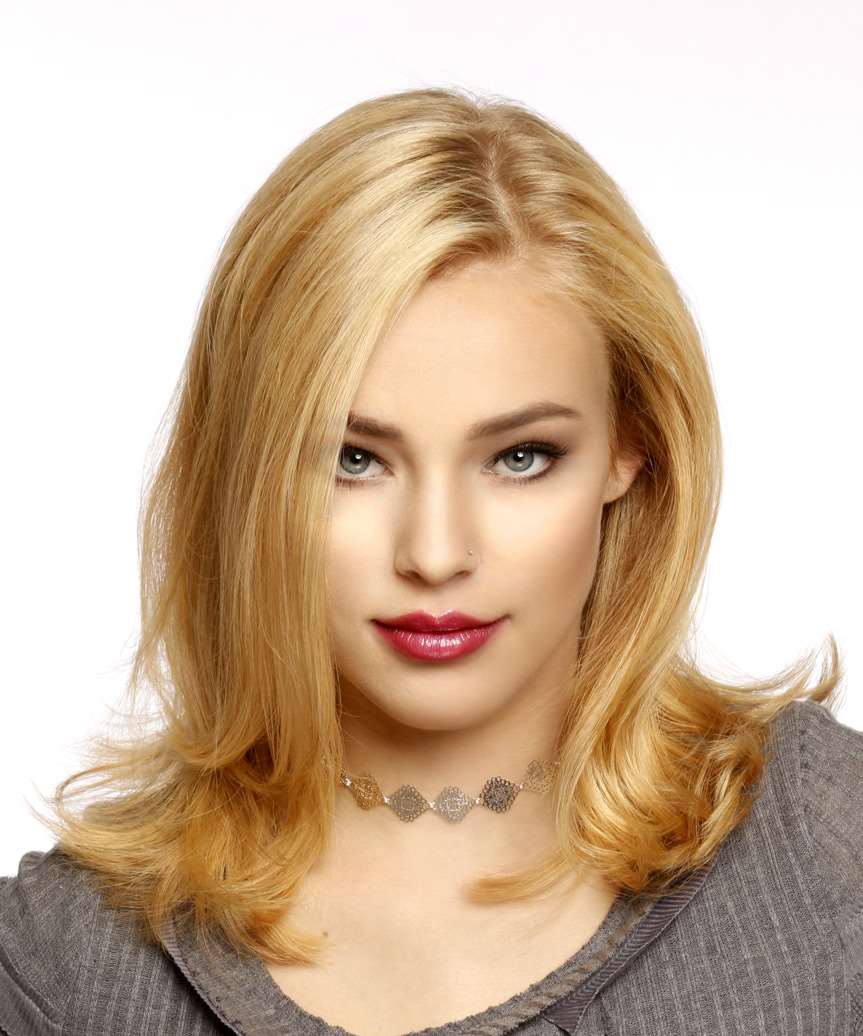 Using a curling iron, like our model has done here, will create a more structured flipped out look that really kicks out at the ends. This hairstyle is ideal for layered, medium to long locks.
Style Ideas for Flipped Out Long Hair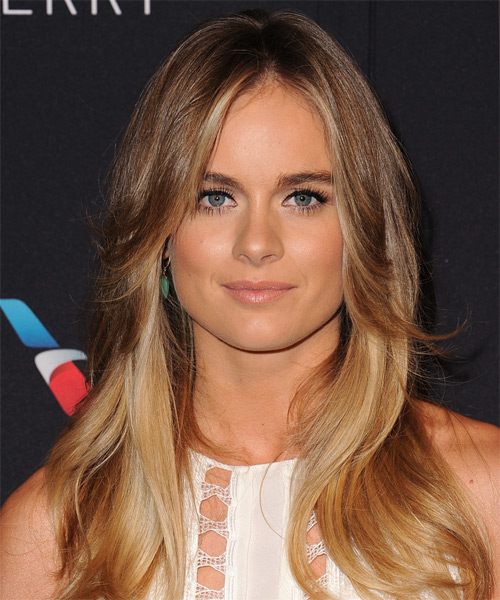 Cressida Bonas looks stunning here in boho babe long and layered locks that have been flicked out at the ends. Having shorter layers around the face and neck is ideal to show off the flicked ends.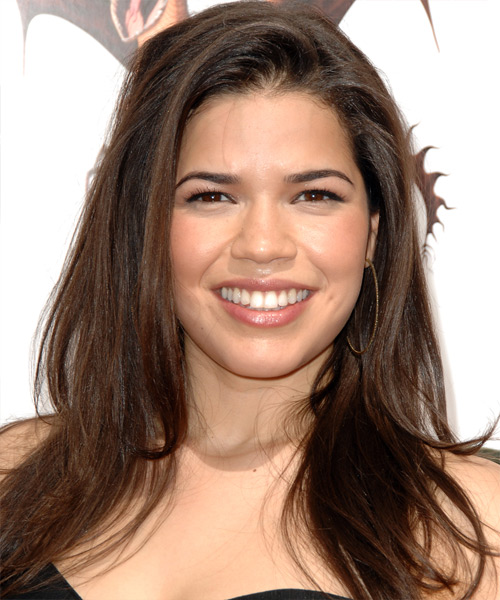 America Ferrera combines sleek and straight locks with a windblown effect and flipped over part for this stunning look. Her long hair has been layered with the ends flicked out in the front for a gorgeous finish that has a casual, cool feel to it.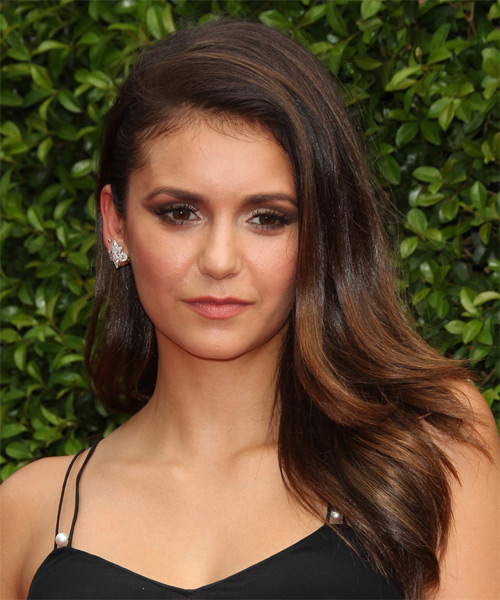 Nina Dobrev models another flicked out hairstyle for long hair that is ideal for thick tresses. Here she has gone for a simple deep side part and subtly flicked ends that kick out on her shoulders. This look can be created by blow-drying the ends away from the face with a large round brush, then setting the hair in large Velcro rollers.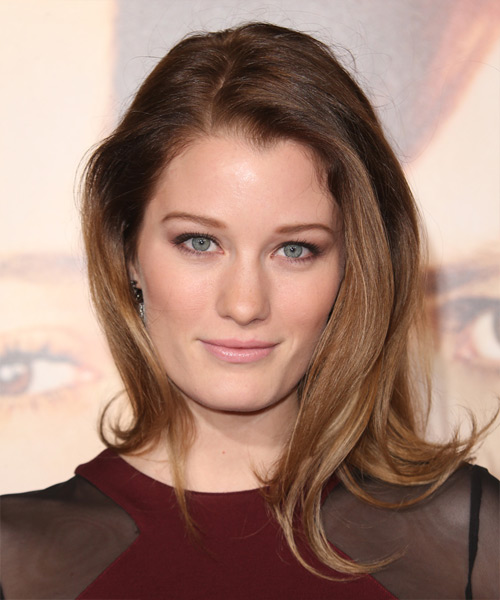 Ashley Hinshaw flaunts a sophisticated 'do here that features flipped out ends in the front. This allows her layers to kick out nicely on the shoulders and frame her face, while the rest of her long locks fall down her back. Adding a windblown finish completes this formal look flawlessly.

If you see a style you like, just click on the photo to try it on a photo of yourself on our website. Don't forget, there are thousands more hairstyles to browse through and try on there as well!