Trend Alert! Time to get creative and show your roots. It's called ombre and it's still all the rage. Ombre is a French word meaning color graduating from dark to light. This color is also known as 'surfer strands' because the hair looks naturally sun-kissed. The key to this trendy color is subtlety! Your darker root color should flow into the lighter shade at the ends naturally. This color graduation works with your hair's natural beauty not against it. This hair color technique works on long hair, short hair, straight or curly and on virtually any hair color-the color combinations or endless. Busy girls on the go, take note- the fabulous part about this hair color is that it is low maintenance. No need to run to the salon to have your roots touched up on a regular basis-you can save time and money without sacrificing your style!
How to get the Perfect Ombre Color:
When choosing the lighter shade make sure you only go three to four shades lighter than your darker root color. This will ensure a natural gradation of color. Because the technique needs to look as natural as possible, it is highly recommended that you go to a professional who is experienced in ombre color. They will be able to discuss with you the right shades for your skin tone and expertly blend the two colors.
Here's a great example of how to go from dark to light with natural looking results. Ciara's ombre color beautifully transistions from a very dark brunette base color to a warm, light honey blonde. Notice how the colors chosen were expertly blended to compliment her skin tone. Simply stunning!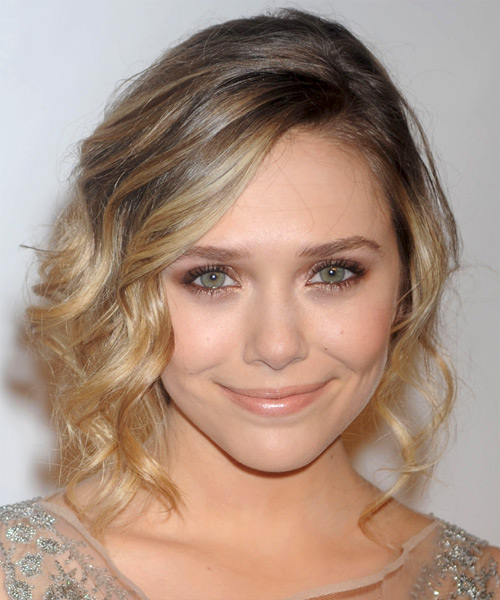 But this color technique isn't just for darker hair. Here's a lovely example of how to do ombre color if you are a blonde. Elizabeth Olsen shines as beige blonde roots effortlessly fade into soft and wavy champagne ends. This creates a seamless transition of color that enhances her complexion. Her haircolor looks oh-so-natural and has a "barely there" look to it.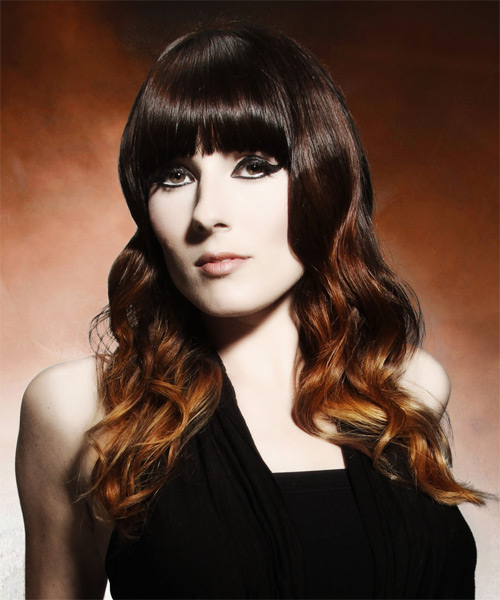 Here's something a little more daring. An edgy hairstyle is taken to another level with bold ombre color. The model's very dark brown base color gradually fades into dramatic orange-red loose waves at the ends. A heavy fringe and dark smoky eyes complete this striking, vintage-inspired look.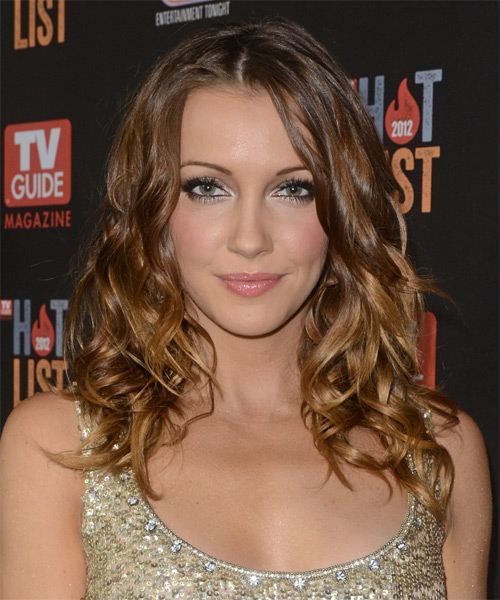 Like Elizabeth Olsen's blonde tresses, Katie Cassidy's hair is an example of ombre done very subtlely but with maximum effect. A beautful warm brown at the roots gently lightens into a lighter golden shade at the ends. Notice how the curls pick up the lighter shade, adding soft movement to this hairstyle. This is a very beachy look for women who like to have that sun-kissed glow.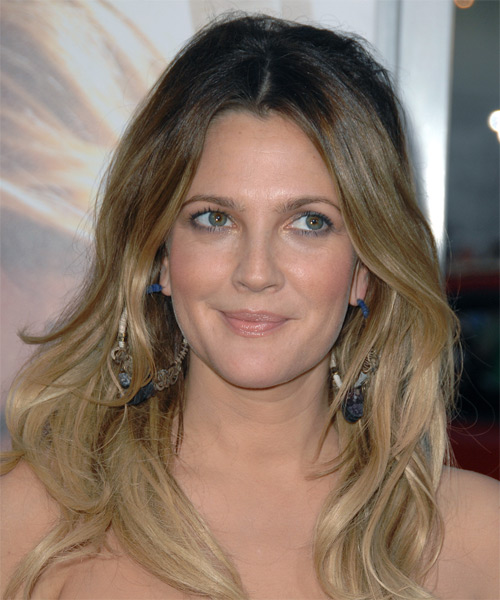 And here is the woman who some say started the ombre trend, Drew Barrymore. Drew has been rocking this ombre color trend for years in many different color combinations. No matter what style or color she always nails it. Drew works the ombre trend by keeping it natural looking and using tones that compliment her skin and eye color beautifully. If you are thinking of taking the ombre plunge, check out Drew's page in our Celebrity Hairstyle section!