It's that time of year again - wedding mania! The trees are budding, the flowers are blooming, and of course, the wedding season is in now in full swing. While it is fun to get dolled up for a wedding, it can also be stressful, especially if you're at that age where everyone in your circle seems to be tying the knot. This means multiple outfit, hair and makeup planning sessions are on your 'to do' list for the foreseeable future.
If you need hair and makeup ideas, you know we've got you covered! From long to short, curly to straight, TheHairstyler.com has thousands of hairstyle ideas that will make your wedding planning a breeze.
But just in case you need that extra bit of help, here are some hairstyles to cross off your list. Do not, we repeat - do not wear these to your friend's or relative's wedding!
The Movie Star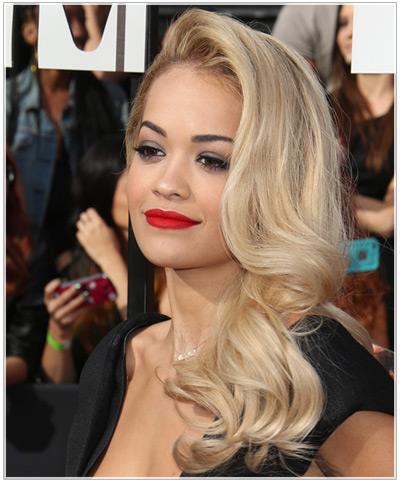 This hairstyle is fabulous, full stop. It's glamorous, sophisticated and elegant, and is perfect for a formal event. However, this is not hair that is fit for a wedding guest. Why? Because unless you live in Hollywood and/or are attending the wedding of a celebrity, this hairstyle screams, "Look at me!" when really, we all know that everyone should be looking at the wedding couple. Another reason why this isn't a good wedding hairstyle idea is that few women can truly pull it off. It takes a heck of a good colorist to get the hair to a light blonde shade that looks classy, not brassy, which most people end up with. If not done right, this hairstyle and color can easily look cheap and/or costume-y, which is never a good look for a wedding.
The Androgynous High Fashion Model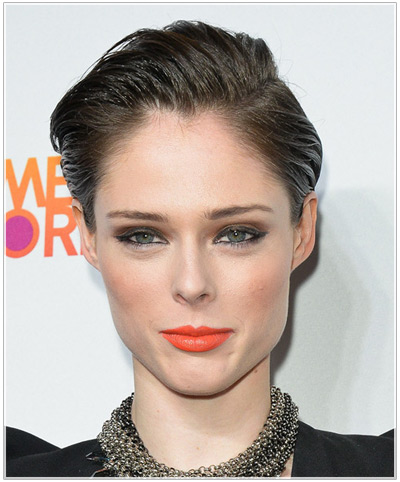 This gelled wet look hairstyle is cutting edge, fashion forward... and a horrible choice for a wedding attendee. Why? Because this wash and go look is more suitable for the runway or a hipster art gallery opening than an exchange of vows. As a wedding guest it's your duty to look polished, presentable and pretty, and avoid turning heads away from the bride at all costs. Although this is a stunning look on Coco, it's better left for edgier occasions for the rest of us.
Porn Star Hair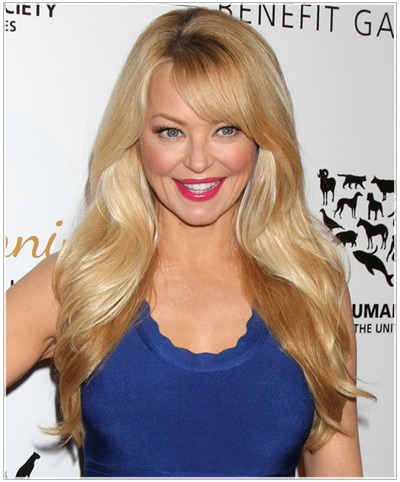 Ok, we all know that there's at least one man and woman at every wedding who is there solely to get drunk and hook up with someone, but let's not be so obvious about it! Save the super long hair extensions, brassy/unnatural hair color and over the top volume and curls for your next night out at the bar and go for a demure look instead. Your friends and family in attendance will be much more impressed with your sophisticated look, and it will probably increase your chances of meeting someone anyways. Just keep the alcohol in check for best results!
The "I Can't Be Bothered"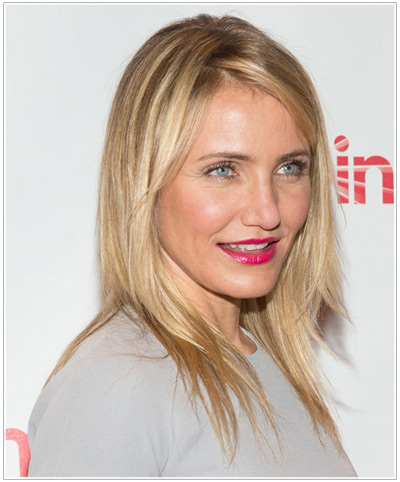 While your hair may look gorgeous in a casual sense, day in and day out, wearing your regular hairstyle to a wedding just says you can't be bothered. Make an effort and earn your free meal! Add some waves, curls, or a cute hair accessory at the bare minimum. Or, style it up in a simple chignon or bun for a quick and easy way to give your hair some extra glam factor.
Wedding season can be stressful, but at least you now know you won't be making any hair faux pas!
Did we miss any on our list? Let us know the worst hairstyle you've seen on a wedding guest in the comment box below!