As women, we always try to appear as if our beauty is effortless… but we all know that it takes work to get that flawless hair and makeup! There are some things you can do to reduce your styling time however, like wearing an 'au naturel' style of makeup or getting a low maintenance haircut…also known as the "wash and go" hairstyle. The wash and go works on any length from short to long and doesn't require heat styling time, keeping your hair free from damage while you free up time for yourself as well!
Before you commit to one of these styles, refer to the checklist below and see if the wash and go is for you.
• You are happy with your hair's natural body and volume (ie. your hair isn't limp/flat naturally).
• You are confident enough to leave the house with wet hair on occasion.
• You lead a busy, active lifestyle and have better things to do than spend 30 minutes or more on your hair in the morning.
• You like natural-looking hairstyles.
• You keep your hair in good condition and invest in leave-in treatments and deep conditioners.
If these things apply to you, then you are a good candidate for the wash and go. Now, check out these hairstyles and find the one that is right for you!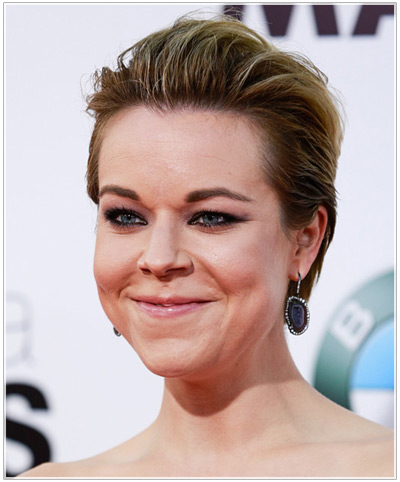 Tina Majorino is flaunting a classic wash and go style here for short hair. After washing and towel drying, simply comb the hair back and off the face, using a bit of gel to hold it in place. This is a great option for women with round, oval, heart or triangular face shapes with straight hair. This is one of the better options for fine hair too.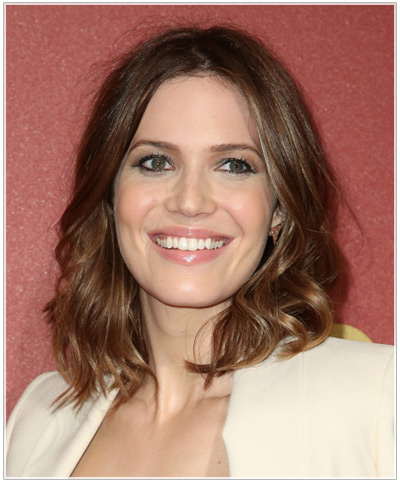 This simple layered bob is a good wash and go option for women with natural curl or wave in their hair. Simply wash, towel dry and then add some styling mousse throughout to really bring out that natural texture. This hairstyle would also benefit from a quick spritz of shine spray before you head out the door to keep it looking glossy all day long.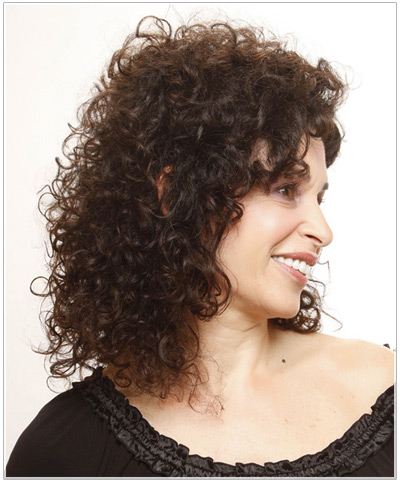 For all of the curly-haired ladies out there, check out this casual layered hairstyle that provides maximum volume with minimal styling time. This is a fabulous wash and go style for ladies who like to enhance their natural texture while adding body and volume throughout their 'do. To style, simply wash, towel dry, and add a good leave-in conditioner to keep your hair protected from the elements. This is especially important if your hair tends to frizz out in humid or wet weather.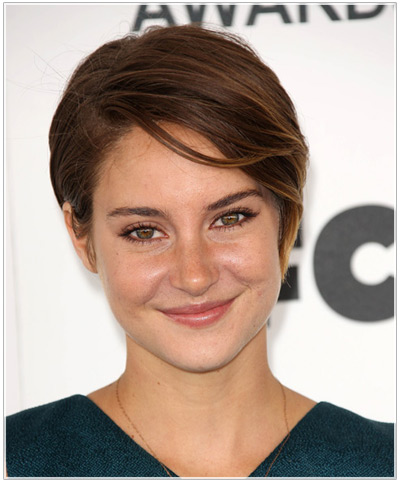 Shailene Woodley is working a gorgeous short wash and go style here that is perfect for women with straight hair. This cut has longer layers on top that gradually taper down, giving a sculpted, smooth look. This can be styled by adding a dollop of mousse to towel-dried hair, then styling it in place with the fingers and letting it dry. Wear it tucked behind the ears or down around the face for two different looks!
Those are just a few options for wash and go hairstyles, but there are many more depending on your hair length, face shape and texture. A good stylist will be able to create one that is just right for you.