Jennifer Garner recently stepped out looking as youthful and radiant as ever, so there's no better time to do a hair spotlight on this leading lady. Jennifer has always maintained a sophisticated, yet girl-next-door sense of style. Her hair and makeup are kept soft, elegant and feminine and she always seems to be smiling! While some may accuse Jennifer of playing it safe, you can't fault her for knowing what works and sticking with it. Jennifer is one of the few celebrities who has never had a hair or makeup fail on the red carpet, which just goes to show that keeping it simple really is the best way to go. Let's check out this theory in action, as we look at Jennifer Garner's hairstyles over the years.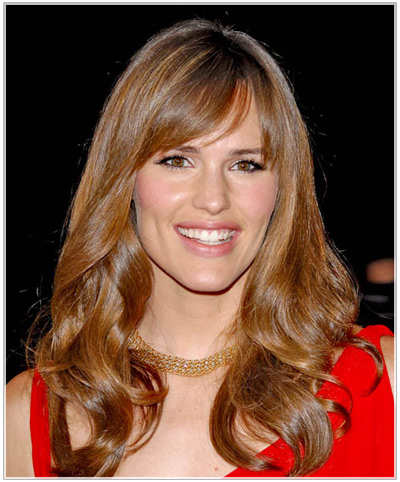 In this older photo, Jen is looking radiant in caramel brown sun kissed hair. Her hairstyle is soft and elegant, with a side-swept fringe that creates a nice frame for her eyes. Jen has worked with her natural wavy texture here and touched up her waves with a curling iron for a smoother, more polished look. This layered cut really suits Jennifer, not to mention the color that harmonizes so well with her warm complexion. It also gives her locks a glossy, glamorous sheen.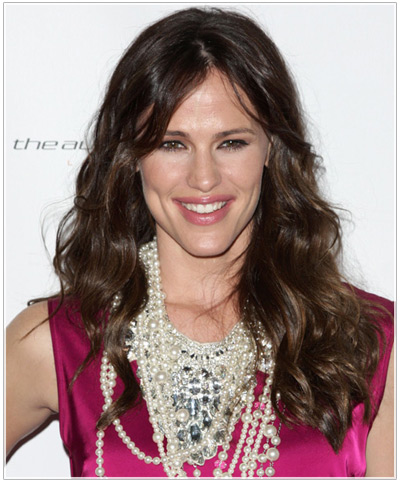 Here, Jennifer has gone back to her natural color and grown out her tresses for a fun, sophisticated look. This hairstyle has a grown out fringe as well, which brings out the angles in Jen's face. This is a great example for women deciding whether to get bangs or not—they are a great way to soften up your features if that's what you are after. But back to Jennifer's 'do: this is a carefree, sexy look that utilizes her natural waves. A few simple layers throughout make the most of her natural texture and give this hairstyle tons of body and bounce. And, it only takes a few minutes to style, which is always a bonus.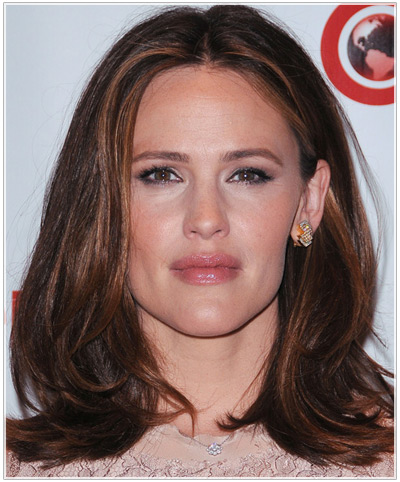 In a completely different look, here Jennifer goes for a sleek, layered bob. This cut shows off her thick tresses and the layering throughout the ends gives her lots of movement around the shoulder area. Jennifer's centre part and blunt ends bring out the angles in her face and give her a stronger look, so again, this is something to consider if you currently have a blunt cut with a centre part. If feel you need some softening up, just add a soft fringe to your 'do.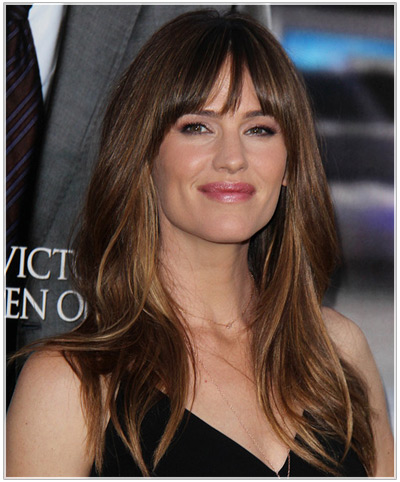 In her most recent look, Jennifer seems to have nailed it with this long, layered cut and Bardot bangs. Jennifer's features are softened up nicely with the bangs and layers, giving her a youthful, glowing appearance. Her color is a nice, natural brown with sun-kissed ends that brighten up her overall look. It seems that the older Jennifer gets, the better her hairstyles. Not only does she look as stylish and youthful as ever, her inner confidence really shines through her latest look.
We can't wait to see what Jennifer's next gorgeous look will be!