Whether you've got 50 minutes or 5 minutes to get made-up for the day, these time-saving makeup tips will have you dolled up and out the door in record time!
Apply the Basics First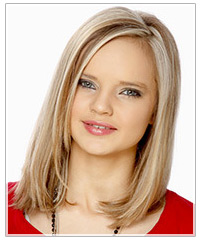 If you've got a wash of mascara on your eyes and a slick of lip gloss on your lips, then running out of time to do the rest of your makeup won't seem like such a problem. Mascara will open up and define your eyes, and a touch of lip gloss with color will add some warmth to your look.
Double Up
Get a blush that can also double as your eye shadow color, or a lipstick color that can also be used on your cheeks in place of a separate blusher. Having less separate makeup products to find and apply will save you time.
Stick to the Applications You've Mastered
Being in a rush is not the time to try a new makeup trend for the first time. Stick to applying the looks you know well if your time to get ready is limited.
Turn Mistakes Around
If you rushing and make a mistake, turn it around. If you mess up what is supposed to be a straight, perfect line of eyeliner, use a cotton tip to smudge your eyeliner into a smokey eye instead. If your bold lips are just too strong, blot with tissue and then smooth over some clear gloss and make your lips subtle instead.
Focus on One Feature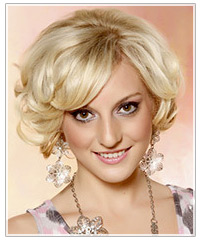 If you know you won't have the time to apply a full face of makeup, choose one feature and rock it! That might mean mixing brightly colored eyeliner with the bare basics of mascara and lip gloss. Or applying red lipstick and complementing it with a light eye shadow and a slick of mascara.
Brush Up on Bronzer
Foundation is the one element of your makeup look that takes time. If you don't have that time, fake great skin with a dash of bronzer. Learn how to apply it correctly and then you'll be able to use it to add color to your skin when you don't have the chance to apply a more involved foundation application.
To see how you'd look with the salon hairstyles pictured in this article, click on the above images to try the virtual hairstyles with your own photo!