If you've scored an interview for that fabulous job you've always wanted, don't blow it with bad hair! It can be hard to decide how to style your hair for an important interview- after all you may be more focused on selling your talents- but never underestimate the power of looking polished from head to toe. Here are the best looks that are perfect for wowing an employer-to-be:
Sleek and Serious
Keeping your hair tamed is always a good idea for a job interview, and there is no better way to do that then with a sleek, straight hairstyle. Whatever the length or texture, there is a 'do that is just right for your next interview.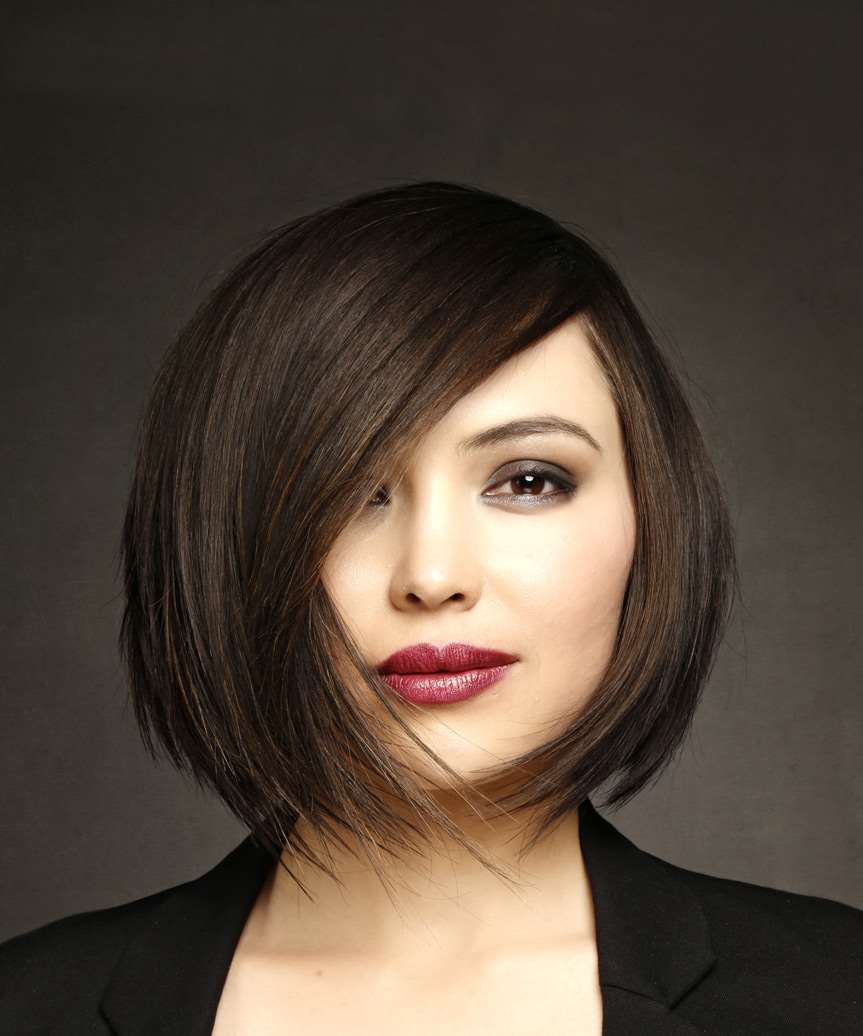 This layered bob looks stunning when paired with a deep side part and killer blowout. Pair it with a smart blazer like our model for best results.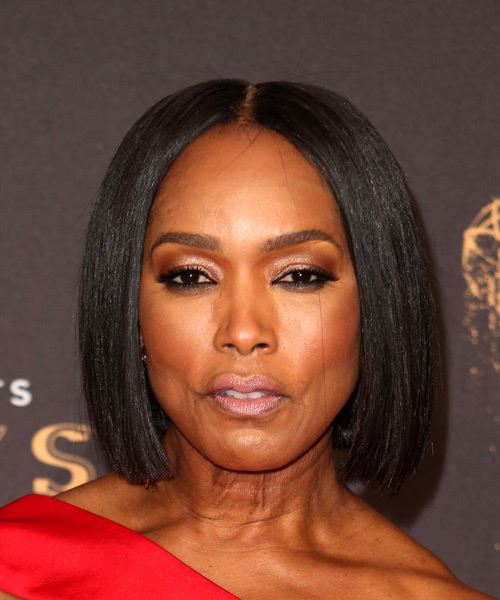 A center part and flat-ironed locks make this bob look beautiful and boardroom worthy! Angela Bassett looks stylish and chic in this hairstyle that is sure to make a fabulous first impression.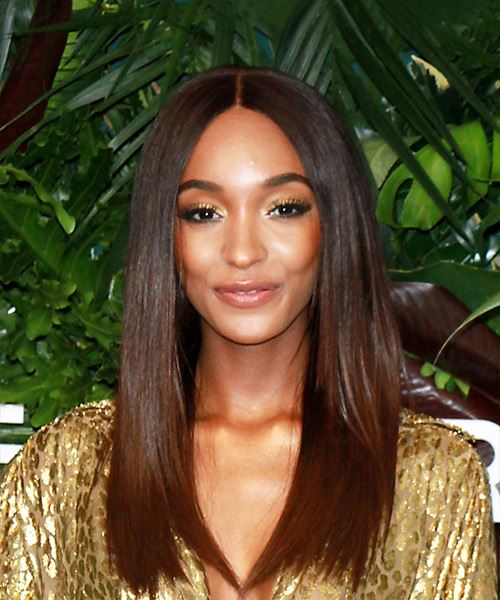 Long hair is best tied up for interviews, but for those who want to leave their locks out, take a note from Jourdan Dunn's book. Her long locks have been freshly cut, blow dried and straightened for an immaculate finish. Use spray or serum to keep flyaways in check for a flawless look.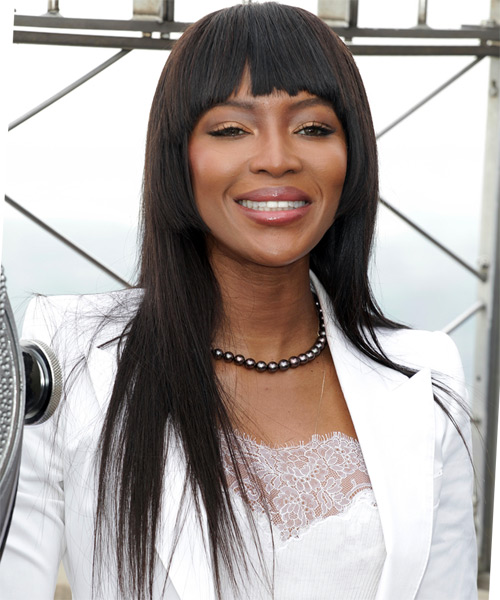 Naomi Campbell shows us a smart look here that is interview-appropriate, even with super long locks! Her bangs and layers all over paired with a crisp white blazer looks fantastic. This look exudes confidence and style.
Creative Cuts
If you are interviewing for a position that is creative (fashion, hair, beauty) or one that requires a cutting-edge girl to do the job, a bold hairstyle or funky color will give you an ultra-trendy advantage. These 'dos say you are creative, modern and a natural leader.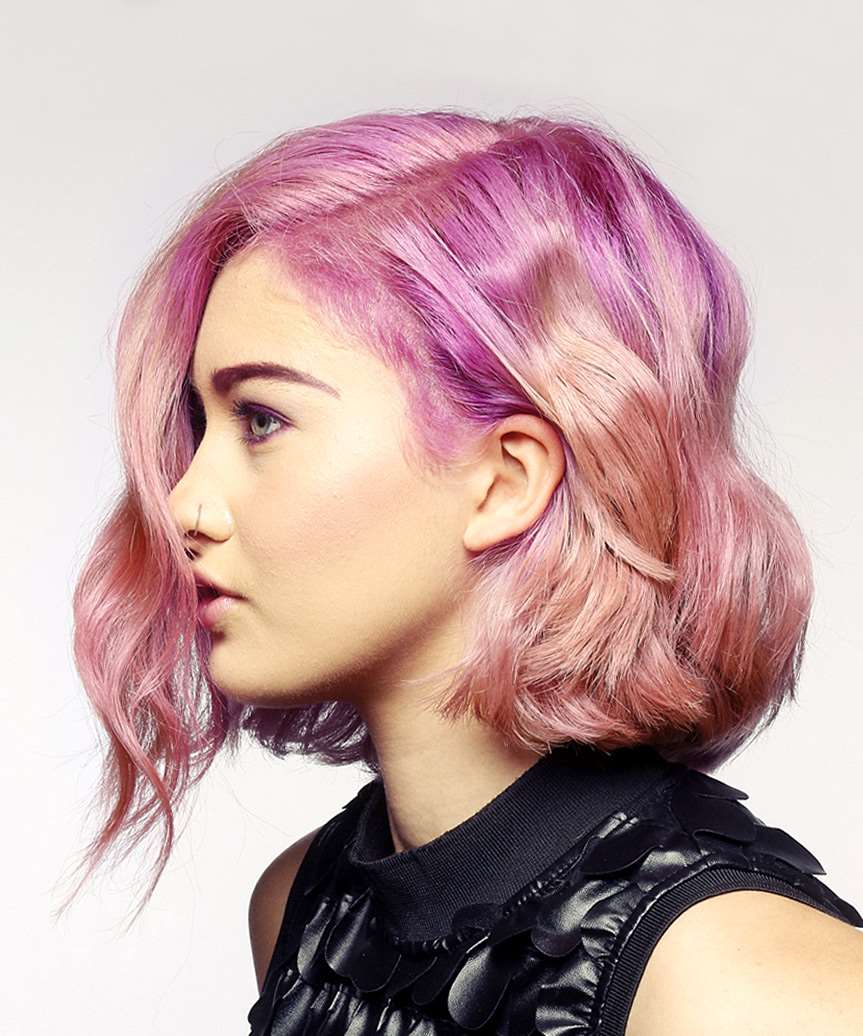 A graduated bob with giant mermaid waves is sure to make you memorable to your interviewer. Add this purple-pink color combo and you are guaranteed to leave a lasting impression. Keep your attire simple and let your hair (and resume) do the talking!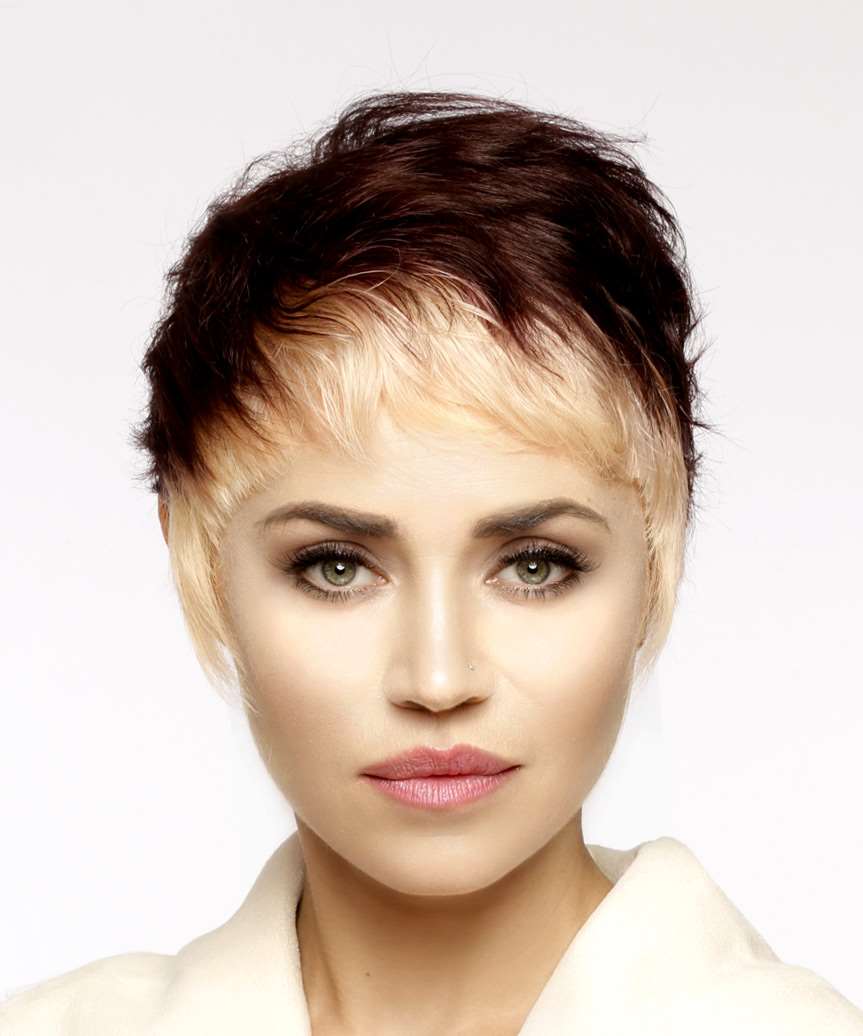 If you don't want to go too wild with color but still want something to set you apart from the crowd, try a pixie cut paired with a duo-tone color like the dark and white chocolate look seen here. This 'do can give ladies of any age a trendy update and add instant style to their look.


Asymmetrical cuts can jazz up your look instantly. This gorgeous layered cut features a diagonal-cut fringe and heavy layers all around to create a shag cut. Our model's auburn hair has been highlighted with bold streaks of gold for an extra dose of style.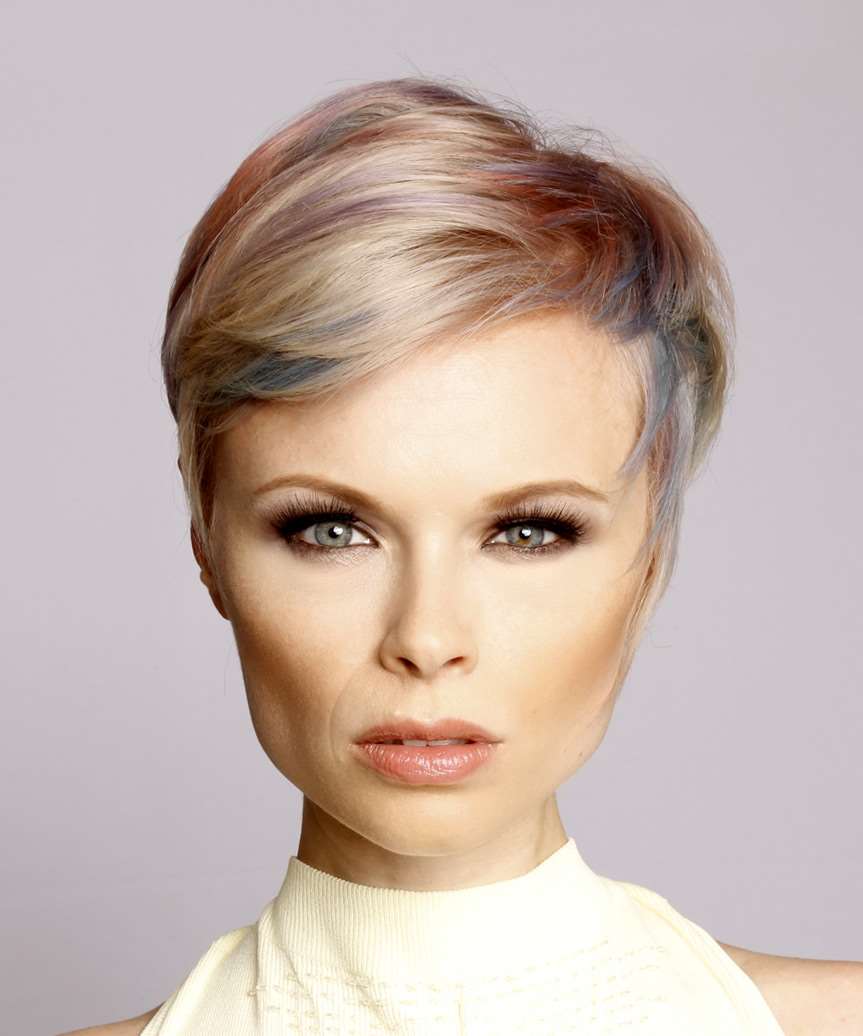 Adding cotton candy colors to this blonde pixie cut is a great way to show off your creativity. This look doesn't just work for ultra light hair, ladies with dark hair can add highlights in bolder colors like rich violet and royal blue.
Pinned and Proper
Medium and long hair can often overpower an interviewee's look if it's not toned down. Pinning it back is one way to style your locks in a way that is feminine yet shows you're all business.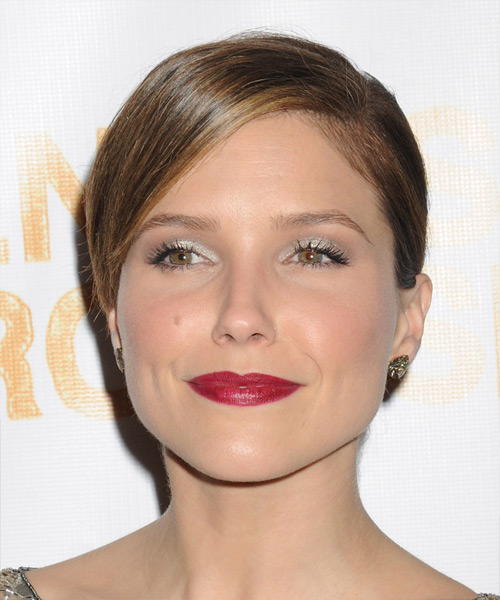 Sophia Bush rocks a gorgeous low bun here with fabulous results. Her brunette locks have been swept back to the nape of the neck while her side-swept bangs have been styled to the side for a clean, professional look. Add a red or berry lip like Sophia to finish it off.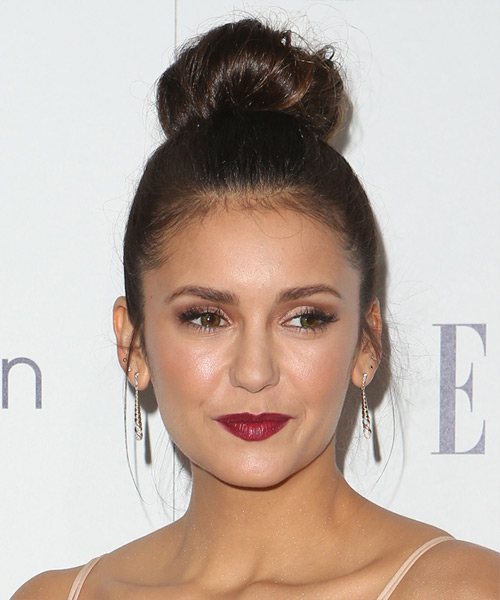 For younger applicants, or those who are looking for work in a creative field, this topknot is a fun and feminine option. Pair it up with a power suit and heels to create a super sharp look.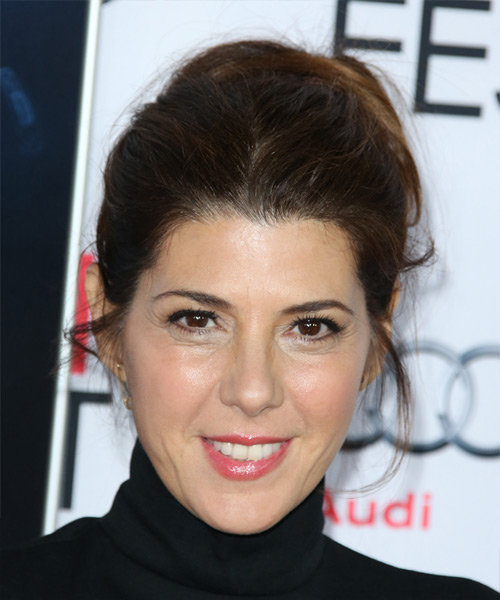 Marisa Tomei goes for a soft up-do with lots of volume at the crown and a loose bun at the back. Her choice of black turtleneck is ideal for this up-do as it gives her a cool, artistic look. Make sure to use hairspray to tame any flyaways if you choose this hairstyle.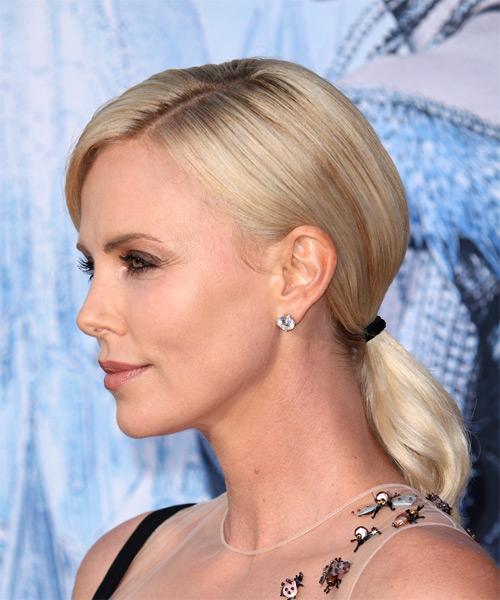 Keep it simple with a low ponytail like Charlize Theron. This is an easy way to create a professional look in medium to long hair. Charlize has swept her bangs to the side but this option also works for ladies with no fringe, or those with full-on bangs.
Short and Stylish
Short hair is always a good option in the workplace as it exudes confidence, sophistication and a more serious demeanor. Keep your hair looking chic and modern with one of these interview-approved 'dos!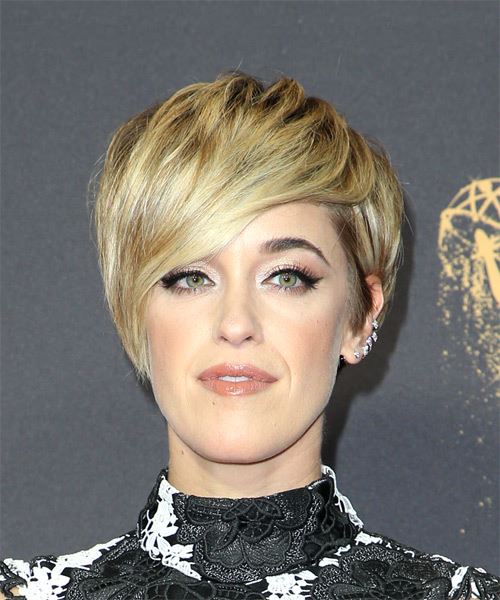 Lauren Morelli channels a Sixties vibe here with her voluminous short 'do with a deep side part. This is a sexy, short hairstyle that will look stunning with a chic dress and some statement jewelry. The long side-swept fringe is ideal for ladies who prefer some forehead coverage, while the rest of the hair is kept short and tidy for easy styling.


Mature jobseekers- don't be afraid to embrace your silver locks and enhance it with a short and sassy cut like Jamie Lee Curtis. Paired with her black framed glasses and fresh makeup palette, Jamie looks trendy, modern and smart.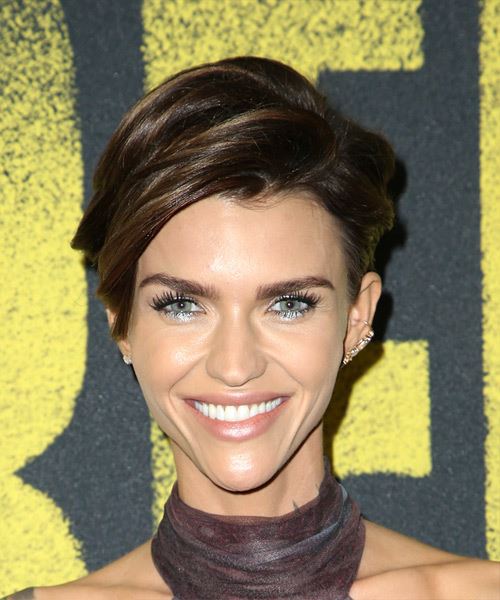 Ruby Rose flaunts a stylish short hairstyle that would look fabulous paired with a tailored blouse and skinny trousers. This short hairstyle is fun and sexy but at the same time professional. It brings the focus to the face and projects a confident and fashion forward vibe.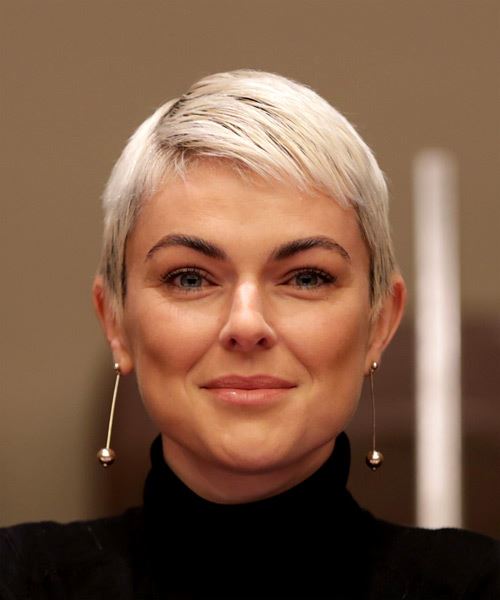 Super short hair like Serinda Swan is always a winner at job interviews. Pair it with a high neck top or turtleneck for an artsy look. This haircut shows that you are above trends and march to the beat of your own drum. Add a bold color to the mix like Serinda's platinum blonde tone for extra edge.

For even more ideas on how to impress them at your upcoming interview, check out these videos: