Don't you just love the way that models can roll out of bed and look great? No makeup and messy hair mean nothing to these ladies, they can look fabulous as is. The rest of us may not have such luck however, but we can try and copy their style because it's just so effortlessly cool. While we may not have the mile long legs and a designer wardrobe, it's easy to copy these carefree model hairstyles. Just pair it up with some natural looking makeup and designer shades and you are ready to rock the streets of NYC, Paris or Milan in true model style!
Check out these cool hairstyles below, as seen on some of the hottest models of the moment, and see which one would work best for you.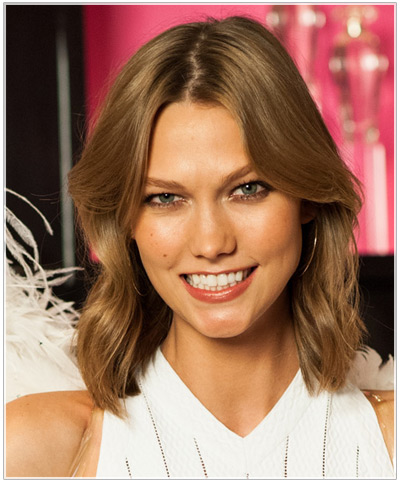 Karlie Kloss always lets her natural beauty shine through and never bothers with fussy hair or makeup. She is a fan of shorter hairstyles and is usually seen sporting a simple bob. Here, her shoulder length 'do grazes her shoulders nicely while the messy center part gives this hairstyle an overall casual feel. Karlie has let her natural texture do its thing here, making it the perfect style for women with waves or curls in their hair. To glam this style up, run a flat iron through small sections of the hair to create a sleek, smooth and sophisticated look. To get Karlie's makeup, use a light bronzer all over the face for a sun-kissed look. Apply soft brown eye shadow to the upper and lower lash lines and an earth tone lippie to finish it all off.
Kate Upton is the rare exception when it comes to model hair. She is one to always have fully styled makeup and hair when she is out and about, rather than go for the typical au naturel model look. If you like your hairstyles to have a bit more glam factor to them, then you'll want to copy Kate. Here, she is wearing a softly upswept hairdo that looks gorgeous for evening and formal events. To get this look, start by backcombing the front panel of hair at the roots. Then, sweep the rest of the hair back into a French twist and pin it into place. Finish it off by smoothing the front panel back and pinning it at the crown, maintaining the looseness and volume. Complete the look with a smoky eye and soft pink lips and cheeks.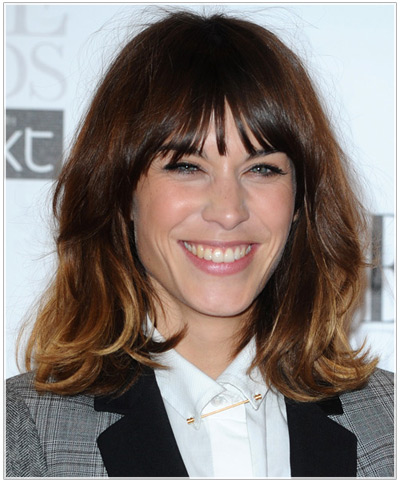 But let's get back to messy model hairstyles now! Here is Alexa Chung, working her signature bob with Bardot bang combo. Alexa masters the effortlessly cool model look by letting her hair air dry to make the most of her natural waves, and creating a messy part in the center. Alexa's bangs are seventies' inspired, with heavy layering around the eyes and cheekbones. She also has some faint ombre coloring going on, giving her hairstyle some extra edge. Alexa's black eyeliner and soft pink lips are the perfect compliment to this hairdo.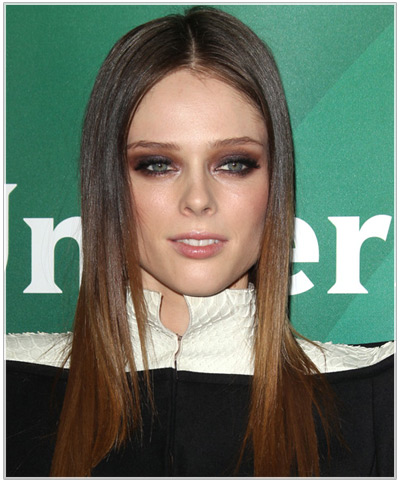 And of course, we can't forget the classic model hairstyle: the long, straight, parted in the middle 'do. This is a great way for ladies with naturally straight hair to channel their inner fashion model (and those who don't can just use a flat iron to get the same effect). Remember to use a deep side part instead though if you have a square, rectangular or otherwise angular face shape for best results. Coco Rocha has gone for vampy smoky brown eyes here to play up this hairdo, but for a casual day look simply use a bit of mascara and lip gloss for best results.