Do you ever feel like you're wearing the same hairstyles, day in and day out? Or maybe you feel like your look needs need a boost of glam, but aren't sure how to get it. If that's the case, check out this trendy look that's been seen all over lately both on and off the red carpet. Celebs and other trendsetters everywhere have been pairing their favorite hairstyle with bright and bold lipstick shades with awesome results! Not only does a bright lipstick add a pop of glamour to your overall look, but it can really enhance your hairstyle and give it an instant update.
Check out how these celebs enhanced their hairstyle with a gorgeous bright lipstick.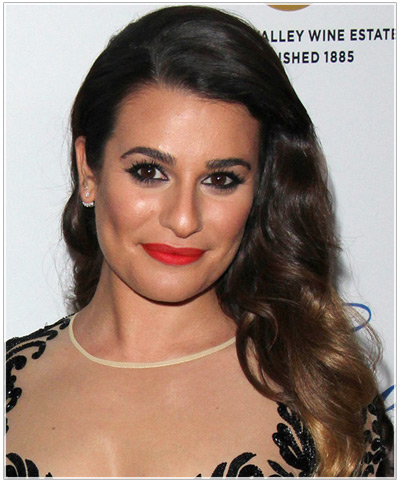 Lea Michele amped up her evening look here with a fiery orange-red matte lipstick. This compliments her wavy Hollywood hairstyle nicely and looks fabulous with her tanned complexion. Lea has kept her eyes deep and smoky in shades of dark brown, which matches her hair color, leaving the focus on her lips. This look is perfect for any hair color as long as your skin tone has warm or golden undertones to it.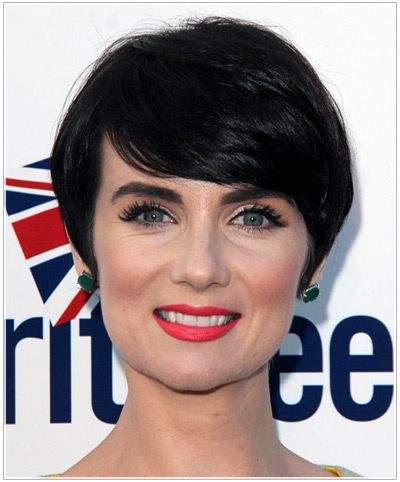 Victoria Summer looks absolutely doll-like with glossy black hair, porcelain skin and a beautiful bright retro pink lipstick. This cool pink shade looks fabulous with jet black hair like Victoria's, and will work on cool skin tones the best. While this lipstick would suit any hairstyle nicely, it looks particularly cute with Victoria's pixie 'do. Finish this look off with flicked out eyeliner and fake lashes for that Sixties effect.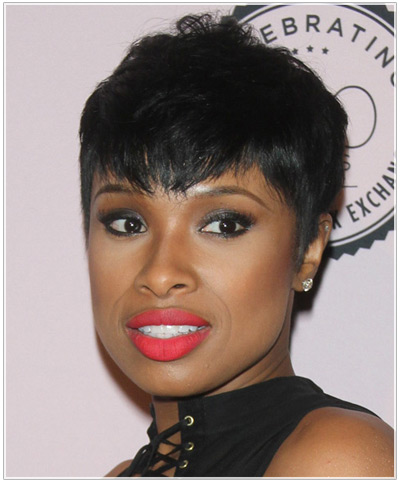 Style maven Jennifer Hudson always gets it right, and her look here is no exception. Jennifer looks chic in her jagged cropped hairstyle paired up with a gorgeous matte flamingo pink lipstick. This is a great shade for ladies with dark skin tones who really want to make their lips pop! This shade would also work for blonde, fair-haired women as well. To complete this look, go for charcoal grey smoky eye makeup to give a seductive and almost gothic look.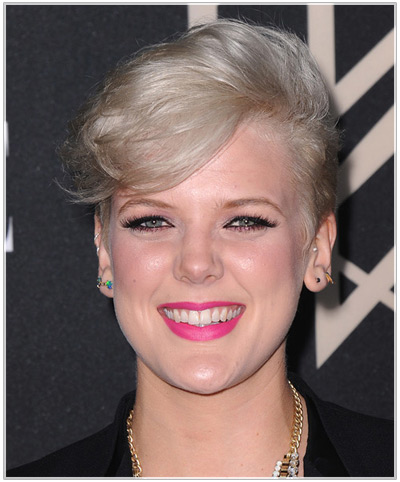 Betty Who demonstrates how make a colorful impact with fair skin and white blonde hair here. Her voluminous side swept 'do is perfectly offset with some simple black eyeliner and a bold fuschia pink lipstick. This is a simple yet eye-catching look that will work on cool skin tones, from light to dark. Keep the eye makeup simple to shine the spotlight on your lips and hairstyle instead, especially if you have a cool 'do like Betty's!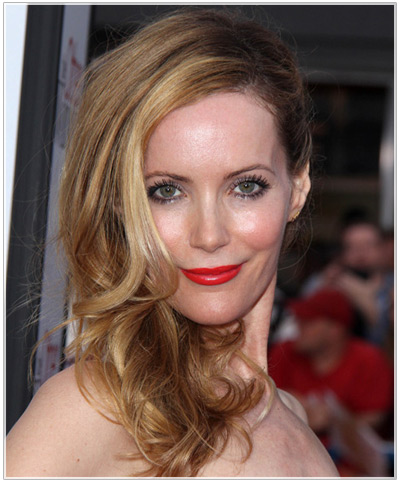 Finally, Leslie Mann looks ravishing in red lipstick and voluminous curls. This look is fit for the red carpet and will look stunning for any evening occasion. Leslie has chosen a glossy orange-red shade to compliment her hair here, which matches perfectly with her golden locks and warm skin tone. While most of the ladies here have chosen to go with matte lipstick, Leslie has chosen a glossy shade that really gives a high-shine, high-glam finish to her look. Go for gloss lippie if you want that extra bit of sexiness.