TheHairStyler.com's latest hairstyles are an essential way for you to stay up to date with the best new hairstyles the very minute we add them to our database. Right here you'll find some great celebrity hairstyles.

 
Nicky Hilton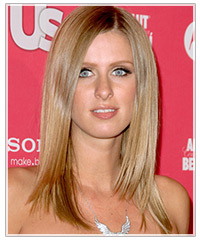 She may not be the hair chameleon that her sister Paris Hilton is, but Nicky Hilton is an expert when it comes to never having a strand out of place. This gloss filled straight hairstyle makes the most of her healthy looking hair, is suitable for everyday wear, and the caramel blonde hair color is just gorgeous!

 
Kourtney Kardashian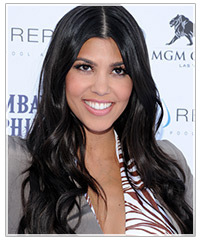 Long black hair seems to be the trademark of the Kardashian girls, and almost makes it impossible to tell them apart! Kourtney Kardashian has made good use of her shiny locks and inky black hair color by teaming it with a middle hair part and some sexy loose waves.

 
Kirsten Dunst
Kirsten obviously didn't see our article, Curly Hair Trend: How to Get Bed Head Curls, because if she had of, her hairstyle would not look this tragic! The frizzy curls, platinum blonde hair color, very pale skin tone and bright red lipstick certainly do not do this talented actress any favors.

 
Jennifer Lopez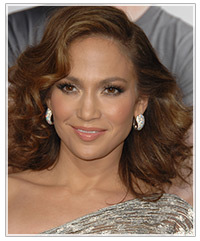 Last but not least, our final hairstyle is this glamorous wavy 'do from Jennifer Lopez. This full volume style looks great on J-Lo and manages to walk that fine line of styled waves, softness and lots of body without falling flat or looking overdone. This is definitely a celebrity hairstyle to steal.
 

 
Click on each image to try the virtual hair style on your photo or our model, for how to style steps, and for larger views. You can also let us know what you think of these hairstyles by leaving a comment below!