Just because celebrities live a life that in no way resembles the ordinary lives of you and I doesn't mean there isn't a thing or two we can't learn from them. In this case, how to keep your hair out of your way yet still fashionable with a creative twist on the classic ponytail.
The Side Ponytail
To achieve a side ponytail, all you need to do is pull all of your hair to one side and secure it in a low position, usually behind your ear, with a hair accessory such as an elastic band or hair clip. After that, you can boost this simple look by stealing some styling ideas from these celebrities.
Anna Kendrick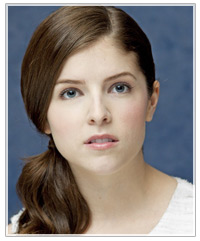 This low-fuss side ponytail from Anna Kendrick is the basic way to pull off this look. The clean hair, simple side hair part, and the way she's wrapped a strand of hair around where her ponytail is secured is what makes this hairstyle option so quick and easy to achieve and suitable for everyday wear.

 
Paris Hilton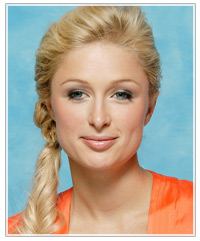 For a fancier version of the side ponytail you can look to Paris Hilton for what she does best - putting her own spin on things! She's gone for plenty of hair height, a hair knot to secure her side ponytail, and taken her loose length and given it some interest by braiding her hair.

 
Vera Farmiga
Sometimes wavy hair left to flow wild and free can look a little bulky, but the side ponytail is great for keeping your curls and waves under wraps while still giving you a soft, romantic look. Just take your cue from the fabulous Vera Farmiga and pull those curls into a side ponytail.

 
Clicking on the images will let you see larger views and handy hair information such as if these hairstyles will suit your face shape and hair texture.
Do you think the side ponytail is a celebrity hairstyle worth stealing? Let us know what you think of this look and if you'd try it by leaving a comment below.