As we move into spring and summer, it's time to get some new ideas for our 'dos! If you have African hair, you may be thinking about going shorter or more low maintenance hair for the warmer weather around the corner. Or, you may simply want to freshen up your look based on what the celebs and models have been wearing recently. In any case, not to fret, as we have found some of the best hairstyles for African hair for you to get some inspiration from—keep on reading for some of the latest and coolest hairstyles for African hair.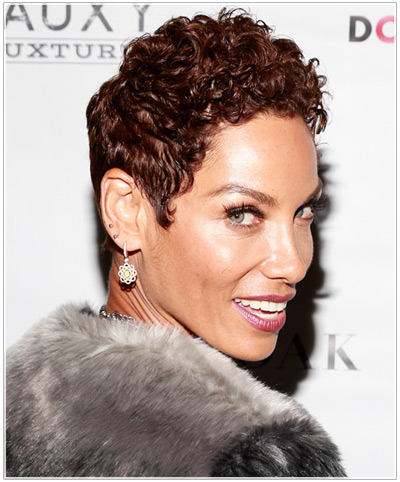 Nicole Mitchell is looking chic and sassy in this curly casual 'do. This is a fabulous hairstyle idea for women with round, oval, heart and triangular shaped faces who have a loose curl texture to their hair. The sides and back are tapered with the top layers left long at the crown. This is a wash-and-go style for women on the go who require minimal styling time in the morning.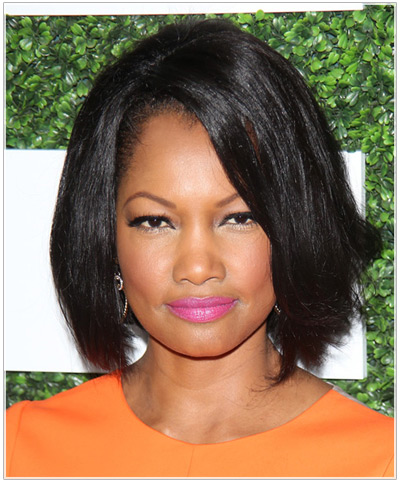 Garcelle Beauvais-Nilon is working a gorgeous straight bob here that graduates higher at the back. This is a bouncy 'do that will look good on all hair textures, though you may want to leave a bit more length if you have very curly hair. To get this look, ask your stylist for a bob that ends just below the jaw in the front with some layering throughout the ends. This cut will suit all face shapes except for round and triangular.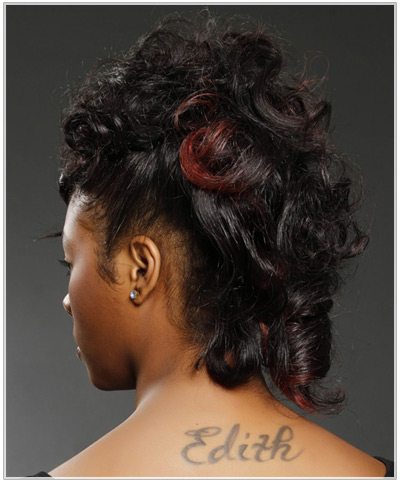 A funky updo is a must for the upcoming summer months, and this one will work with just about any hair texture and length. To achieve this look, simply sweep the hair up and pin it in place on the sides, moving from the crown of the head down to the back. A banana clip will give you a similar effect but will result in a tighter updo. Pinning it up like our model has done here will allow your curls to flow more freely and give it a casual, carefree look instead.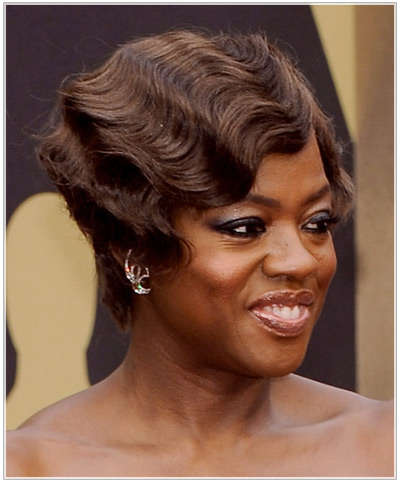 For something a little more formal, check out Viola Davis' retro finger waves. This is a classic vintage Hollywood look that works great on oval, oblong, square and diamond shaped faces. Finger waves will work on any length of hair but are an especially great way to spice up a shorter 'do. One thing to keep in mind however is that they are not the easiest thing to do and take some practice, so if you are short on time then visit your stylist instead of doing it at home.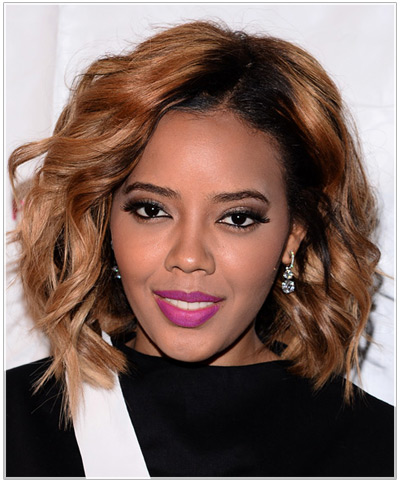 Finally, Angela Simmons shows us how to work medium length waves this season. Angela's long bob has been straightened first with ringlets added in with a curling wand or iron. The ends have been left out purposely to give a cool, pokey effect. This hairstyle will work for all hair lengths and textures; if your hair is naturally very curly then just let it do its thing! This is a good hairstyle choice for oval, oblong, square and diamond-shaped faces.
The hottest looks for African hair right now are a mixture of long and short, curly and straight and modern and vintage, giving you lots to choose from. What hairstyle will you be rocking this season?