If you were born between March 21 and April 19, you are born under the sign of assertive, impulsive and energetic Aries! They are known for their direct and honest disposition, fiery nature, piercing eyes, endless ambition and can-do attitude. So if you want something done, ask an Aries. On the downside they can be selfish, competitive and impulsive at times at times, but it's hard to stay mad at Aries because of their undying loyalty to their friends and family... plus they're just so darn fun to be around! The Ram is the "child" of the zodiac and can be a formidable person.
The Aries woman in particular will be recognizable by her lean, athletic body that are likely to be more on the petite or short side, and her striking eyes. These women love to be on the move and stay in shape so they often have an athletic body and casual fashion sense. Aries women will look directly at you with their piercing eyes and will have a sense of boldness to them. Their eyebrows have a sharp arch and their eyes are usually on the small side and can be close-set. Aries ladies will often have a nose that is unique in some way and a fuller bottom lip. Rams rule the head so women of this sign will often have a scar on their face somewhere or have broken their nose at least once in their lifetime.
When it comes to their hair, Aires women have the confidence to pull off any style—from Sarah Jessica Parker's magnificent mane to Lady Gaga's whimsical creations, Aries love to flaunt what they've got, and simply will not stand for a bad hair day. Their hair is usually thick, shiny and luxurious, just like the coat of a ram. The hair is prone to have lots of red undertones to it. These ladies are always on the go and will usually sport and athletic look, but they can do city chic just as well. Whether it's slicked back in a sporty ponytail or left long and loose, an Aries' hair is their pride and joy. Ram women will usually have a gorgeous red sheen to their locks no matter what color it is, which is especially visible in the sun.
If you are an Aries, check out some of these hairstyles that would be ideal for you, as modelled by your fellow Rams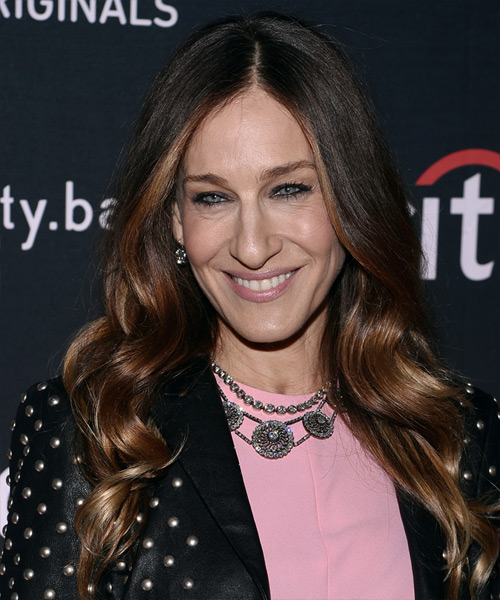 Sarah Jessica Parker is a classic Aries in both face and hair. SJP is known for her small, close-set and sparkly blue eyes, her unique nose and of course, that awesome Aries hair! Although she usually goes for a lighter hair color, the darker shade shown here really highlights her natural Arian red undertones and shows off the gorgeous sheen that Ram hair is known for.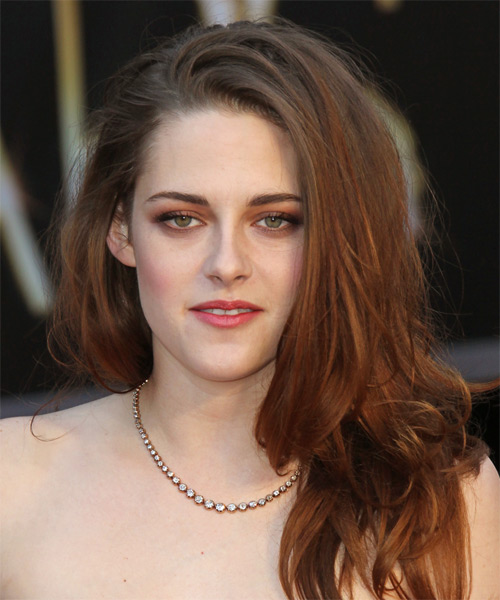 Kristen Stewart has a reputation for being surly and childish at times, which are some of the darker characteristics of an Aries. Personality aside, she does have those gorgeous Ram looks and locks to flaunt, which she does so here in true Aries style. Kristen has the typical Ram red tones to her hair and her tresses look thick, glossy and full. The only styling that is needed here is some root boosting curls and some volume added in the crown through backcombing for a sexy tousled look. The Aries woman can pull off bombshell hair without a hitch so give this one a try for your next night out.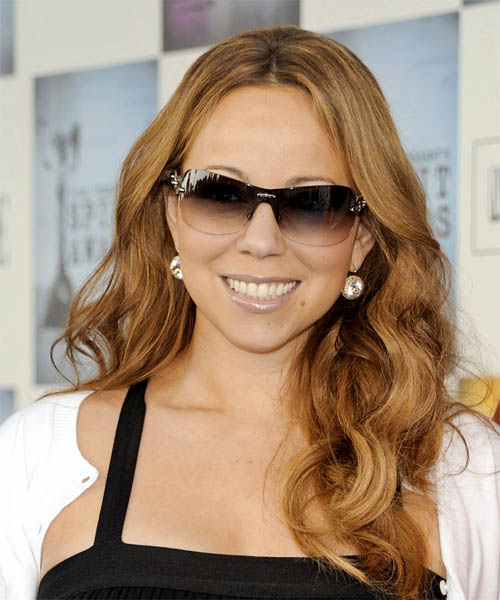 Mariah Carey is the ultimate Aries diva and knows how to work her hair for maximum effect. Here, Mariah is wearing a reddish-blonde shade that looks amazing with her creamy complexion. This is a good shade for Ram women who want a lighter look—remember to stick with warm blondes rather than ashy beige blondes for best results.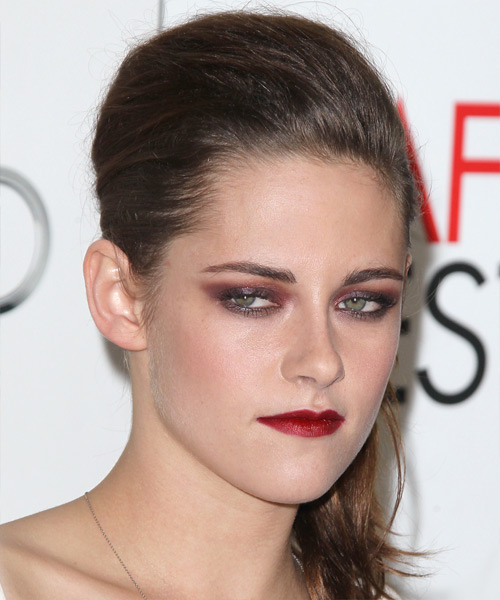 Here's another style from Kristen Stewart, who's another archetypical Aries lady with her thick, glossy hair that always has a hint of red no matter what color she is flaunting. Here, Kristen is wearing a sexy updo that is the perfect way for Rams to show off their faces. Kristen also incorporates a lot of red tones into her makeup palette, which is the perfect way for Arian women to complete their look.

For a medium-length Aries 'do, take inspiration from Lara Flynn Boyle's layered bob haircut. Her curls soften her square face shape, while the long side-swept bangs bring the focus to those piercing blue eyes.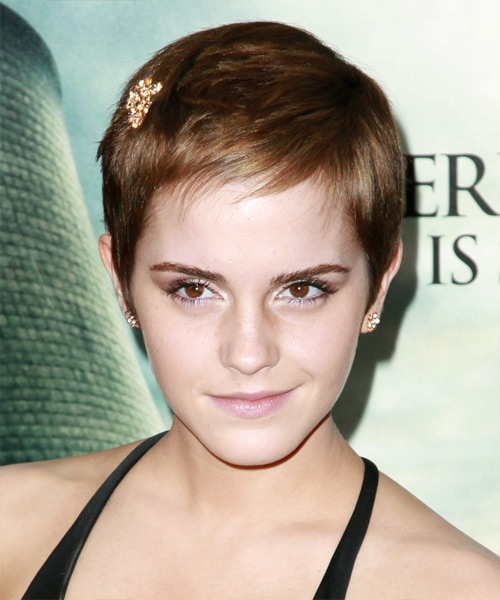 Check out Emma Watson's Aries stare in this photo! She is representing the typical Ram woman here with her piercing gaze, fabulous bone structure and her reddish brown hair. If you are an Aries woman with short hair looking for a new look, consider taking the plunge with a pixie haircut, like fellow ram Emma Watson. Aries women are particularly suited to short cuts with their strong bone structure and wide-set eyes.This short cropped 'do is perfect for the feisty Aries lady, as it is a low maintenance 'do for working out and being active, plus it shows off the face and head which is the body part that is ruled by this star sign. Emma has added a cute clip to her pixie cut, which is a good way to dress up this 'do for a night out.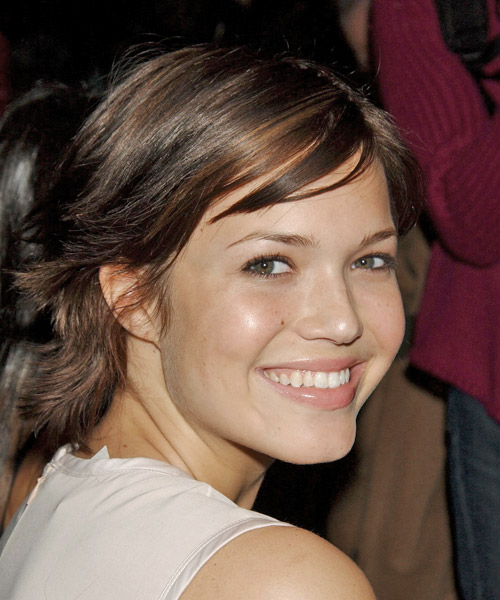 For something a bit longer, copy Mandy Moore's layered short hairstyle. The layers and side-swept bangs show off Aries' cheekbones fabulously, and the low hair styling time means Aries girls can spend less time in the bathroom and more time out and about!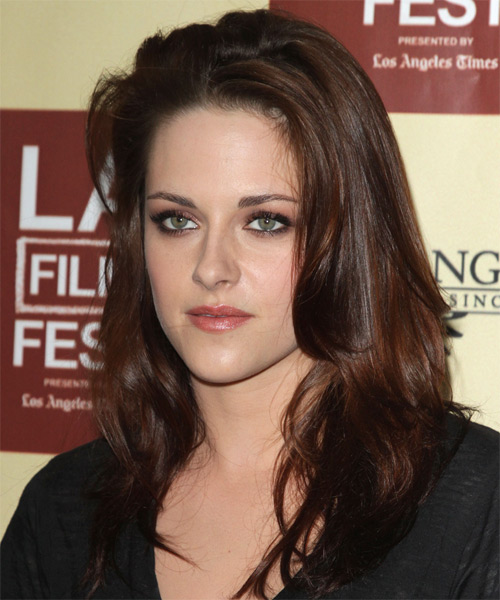 A typical Aries face is triangular-shaped, with high cheekbones and an angular jaw. With these characteristics in mind, Aries girls should avoid blunt, heavy styles like a pageboy bob or un-layered longer style. Instead, go for edgy long hair layers like Aries woman Kristen Stewart, which softens up her square hairline and prominent chin.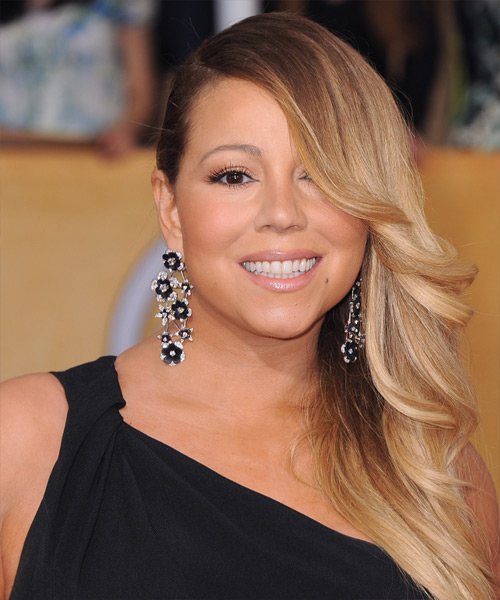 Mariah Carey doesn't hide the fact that she is a diva- showing that she is 100% Aries! Mariah's Ram-bition and drive got her to the top of the music industry and she still carries on building her success decades later. She is looking youthful as ever and loves to work her full locks to the max, with lots of layers, curls and colour. Here, Mariah has lightened up with a soft blonde ombre shade and has created a cool peek-a-boo effect with her long side-swept fringe. Aries women typically look great as blondes so give this shade a try if you want to lighten up.
As you can see, Aries women naturally turn heads wherever they go not only for their beauty but also for their strong and dynamic presence. These women are just a few examples of the typical fiery Arian beauty. If you are a Ram woman, always remember to work your unique facial features and flaunt that awesome head of hair.