Most dark skin has a warm base to it, but there are women with dark skin that have an ashen undertone to it. If you fall into this category, you may feel like your hair color choices are limited—black or dark brown. While this may be true, it is also worth noting that these colors can look stunning if your hair is in good condition, which can bring a glow to your entire face. So first thing's first—take good care of your hair! Here are some celebs with cool dark skin that are worth taking a look at.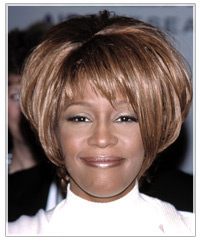 Whitney Houston's skin looks ruddy here because she has chosen a brassy copper color which clashes with her cool skin tone.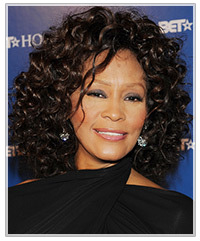 On the other hand, when Whitney changes to a cool dark brunette color, her complexion immediately looks warmer and with a healthy glow. If you are thinking about experimenting with a light warm color like copper, consider the dramatic results that we see on Whitney here!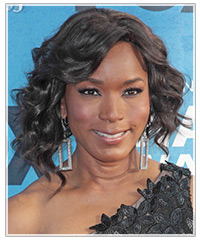 Angela Bassett also has ashen undertones to her skin, which looks fabulous next to her ash-black hair. This color gives a lot of sheen to her locks and makes her dark eyes pop.