For the days when you're in a pinch, try some of these shortcuts.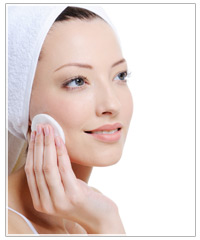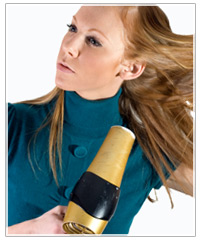 Blow-drying Your Hair before Work
Hair shortcut: if you don't have the time to freshly blow-dry or run a hair straightener through your hair in the mornings before work then try styling your hair the night before and then spending five minutes in the morning giving your locks a freshen up with quick brush and then setting your hair with some styling spray.
 
Freshly Shampooing and Conditioning Your Hair
Hair shortcut: spraying some dry shampoo into your hair or sprinkling some talcum powder along your roots and then brushing it through your hair will mop up any grease and liven up your locks when you don't have the chance to wash your hair. If all else fails you can also grab an elastic band and pull your hair into a simple ponytail.
Root Touch Up at the Salon before a Big Event
Hair shortcut: while nothing replaces the look you'll get from a professional hair color job, applying a semi permanent to your hair at home will freshen your color and temporarily hide any regrowth if you can't make it to the salon.
Applying a Primer, Foundation and Powder
Beauty shortcut: find a tinted moisturizer that matches your skin tone and apply it to your face and neck, remembering to blend it in (especially along the jawline). Throw on a quick coat of mascara and some lipstick or lip gloss and your look will be complete.
Moisturizing Your Skin from Top to Toe
Beauty shortcut: ideally body moisturizer should be applied after showering when your skin is slightly damp so that it'll retain as much moisture as possible, if you don't have the time to apply a body moisturizer right after showering though then use a body wash while in the shower that contains a moisturizer. It should leave your skin clean, moisturized and smelling lovely in half the time!
Cleansing and Toning Your Skin
Beauty shortcut: if you don't have the money to spend on a separate toner then you can work around having to use numerous products by buying a rinsable cleanser. When you clean your skin and then rinse off your cleanser with water, the water will also tone your skin.
If you have any hair or beauty shortcuts that have helped you to save time then be sure to let us know by leaving a comment below.