Each year, one hairstyle you're sure to see in fashion again (and given a new cool twist) is the bob. Why? Simply because this classic hairstyle can be tailored to suit any face shape, will suit any hair texture, and always looks great!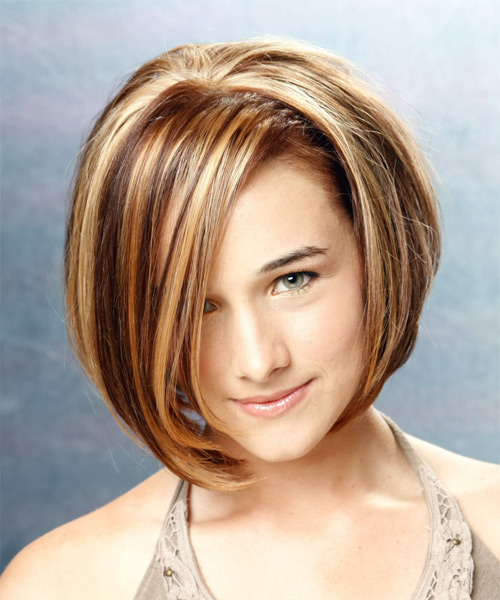 If you're interested in this fantastic look, or are looking for new ways to style a bob haircut, then we've found some great bob hairstyle ideas that you can try today!

Bobs for all Ages


A bob is one of the few hairstyles that can work for any age group. For someone young, a long bob will create a very flattering look, while for the young at heart, a short to medium length hairstyle that allows you to show off healthy looking hair without adding any extra years to your face (which can happen with longer hairstyles) is a great option to try.
Bobs with different Lengths


A great way to inject some femininity into shorter hairstyles is with some length. A bob that features longer sections of hair throughout will allow you to create a beautiful short hairstyle full of texture and interest. The extra length also means that you can dress up your hair by adding plaits, braids or hair accessories. For a longer length, a classic, clean cut bob with just the right amount of hair volume, height through the top, and lovely straight locks will create the right look.
Bobs with Bangs


Bangs and bobs are the perfect combination to create a fun, sophisticated style, and give your hair a makeover without sacrificing your great bob hairstyle or hair length. Side-swept bangs will give your bob a soft finish and flatter a larger forehead. For a polished, professional hairstyle perfect for the office, full, blunt cut bangs are the perfect choice and will also draw attention to your eyes.
Wavy or Straight Bobs


While the trademark of a bob hairstyle is how fantastic it looks straight, adding waves or curls will take your look to a whole new level. The volume alone is enough to make you want to try adding waves (especially if you have fine hair) but the softness it'll add to your face is also worth the effort. If waves aren't your thing then salon straight strands will highlight the great cut of your bob hairstyle.
Versatile Bobs


Our final bob hairstyle idea is a bob that features versatility! Choosing a bob haircut that will allow you to easily style your hair in different ways will give you a different look every day and will be easy to achieve with a few simple styling tricks, such as changing your hair part, styling your bangs to a different side, adding volume or styling sleekly.