For those days, or the days when you want to pull yourself out of your styling rut, we've found some medium hairdos that will work with your natural hair texture and length to give you a look that takes a minimum amount of time but will still have maximum impact.
Short Straight Hairdo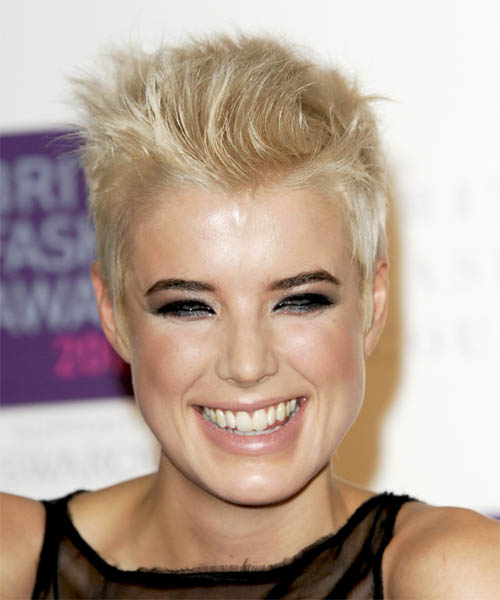 If your short hair is naturally straight then it can't get much quicker and easier then grabbing some wax or moulding cream, smoothing your sides and back down and then pulling and twisting your top section up for a little funk. Need proof? The great look of Agyness Deyn's short straight hairstyle says it all!
Short Wavy Hairdo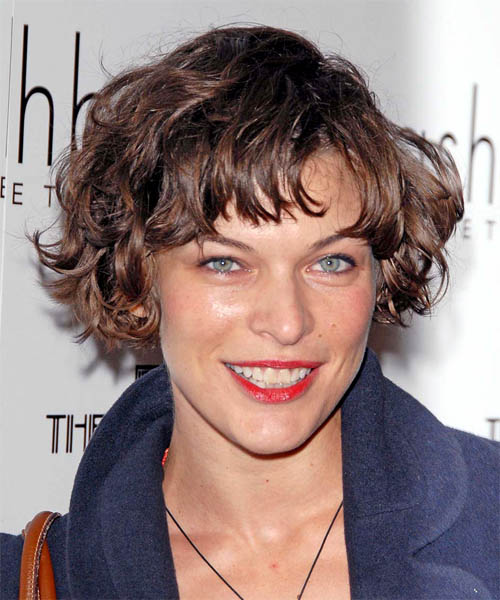 For those with a wavy texture then a style like Milla Jovovich's short wavy hairdo is perfect. Make the most of your natural waves by giving them a scrunch with some wax and then pinching some sculpting lotion through the ends for definition.
Short Curly Hairdo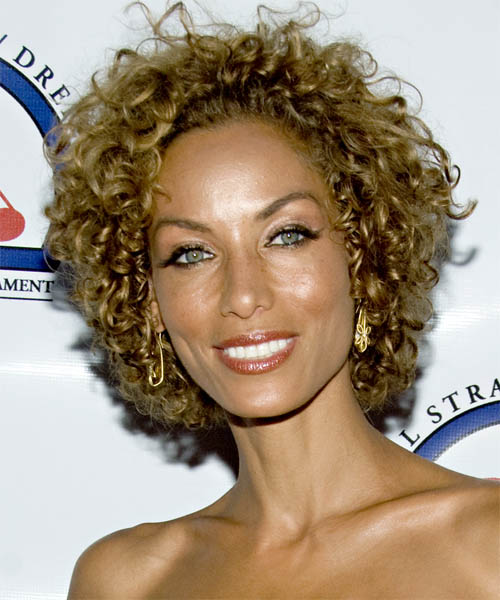 Curls this great just need to be shown off, and Nicole Mitchell's short curly hairstyle is the perfect example of how not fussing with your curls and letting your natural texture run free looks fantastic! Simply flipping your head down and scrunching through some wax will keep your curls tamed and have you heading out the door in record time.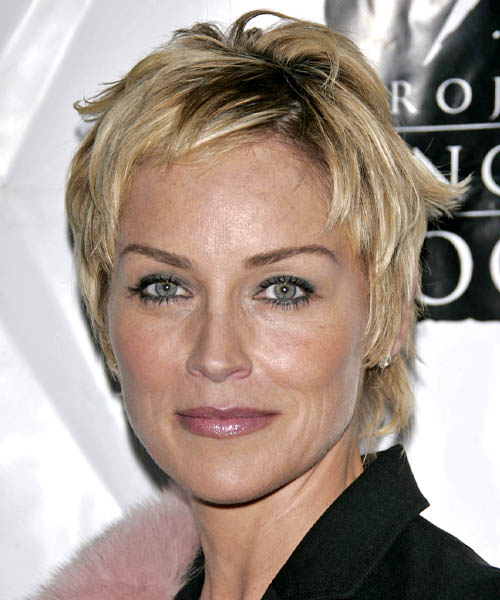 Sharon Stone's short straight hairdo gets a sexy boost by using some gel to define her jagged ends and create an effective choppy appearance.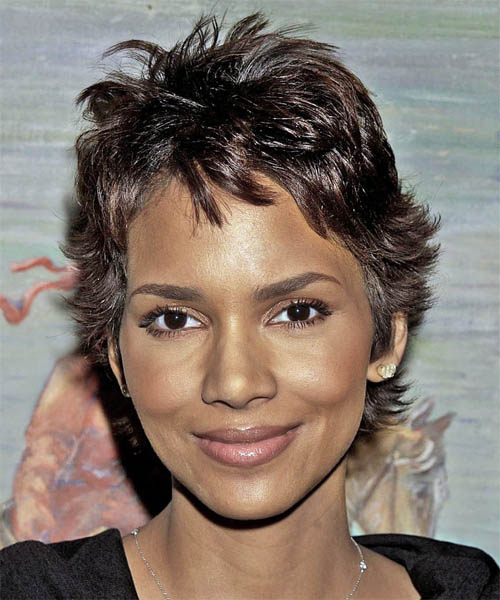 Halle Berry's short straight hairdo takes on a whole new feel with these wax formed flicks. Pinching and twisting your straight ends will achieve this funky style, which is also just as effective for short wavy or curly hair textures.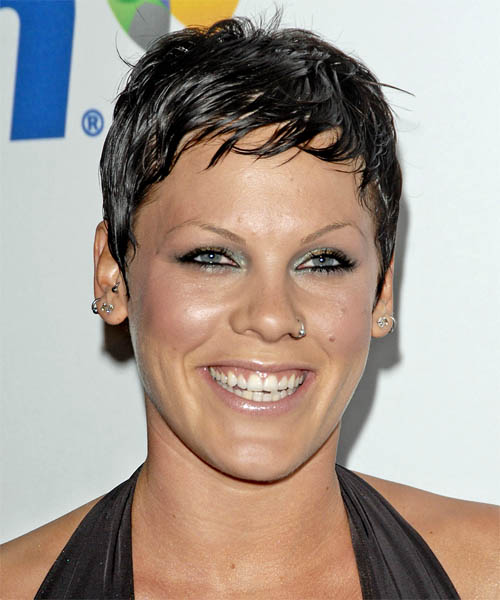 If you're after a hairdo that's a little flatter then Pink's short straight crop is easy to pull off by using some moulding cream to make your strands piecey and to style your sides and back down and your front section off to the right.
Medium Straight Half Up Hairdo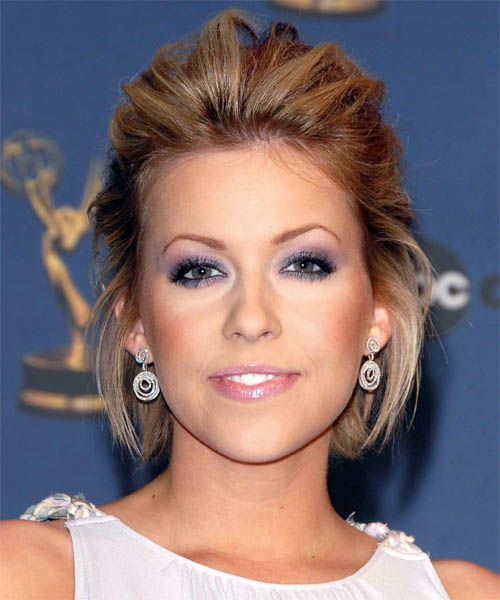 Naturally straight hair can sometimes look a little boring when left to just hang out. For a hairdo with some oomph, take your cue from Farah Fath's medium straight half updo and tease your top and side layers and then smooth them backwards and pin them to create a half up, half down hairdo. A quick spritz of hairspray will keep your quiff held high and your loose straight locks in place.
Medium Wavy Hairdo
When your mid-length hair is naturally this wavy, there's nothing to do except show it off! Jessica Biel's medium wavy hairstyle gives a great example of how it's done. Follow her lead by scrunching your natural waves with some gel into a beautiful style that frames and softens your face.
Medium Curly Hairdo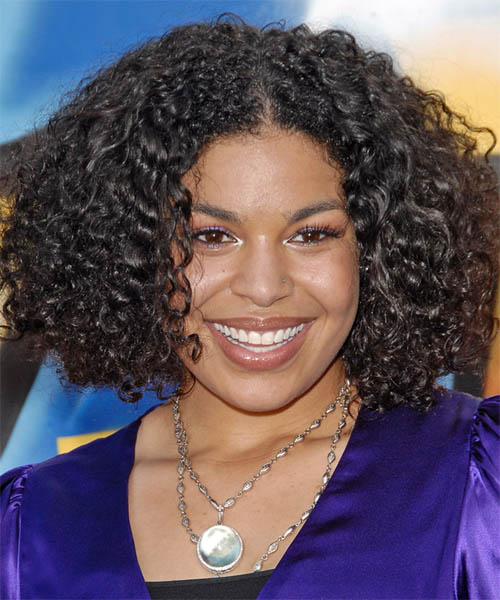 Jordin Spark's medium curly hair looks amazing in its natural form. If your natural texture and current length is the same, re-create this look by adding some wax to your curls for definition and some hairspray to your entire hairdo for hold.
For more medium hairdo ideas, take some inspiration from these celebrity hairstyles and add some texture to your hair with the help of different hair products.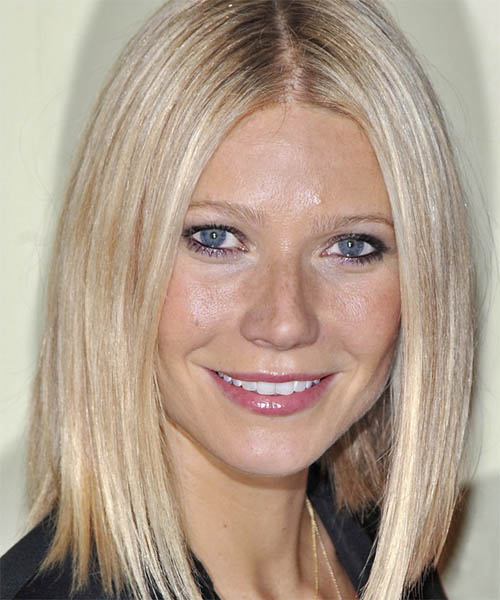 For those with naturally dead straight locks, it can't get any simpler than adding a middle part and running a light coat of smoothing shine through your hair à la Gwyneth Paltrow's medium straight hairdo.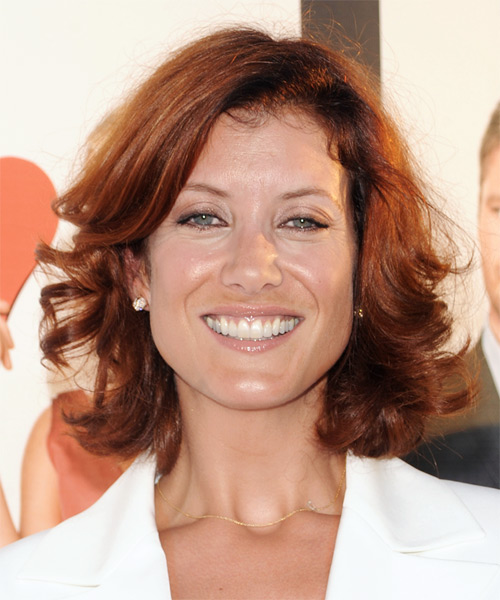 Some mousse, an off center part and a quick scrunch of your natural waves through the ends and mid-lengths is a very quick and easy way to give your hair some style, just like Kate Walsh's medium wavy hairdo.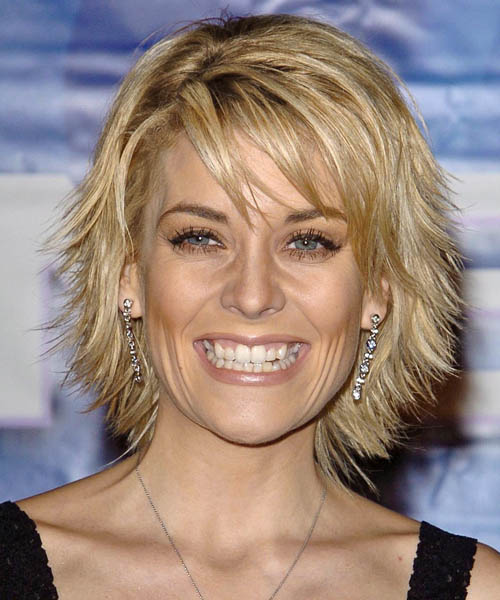 Adding some flicks to your hair like Mackenzie Westmore's medium straight hairdo is a great way to add some funk to your look. Use moulding cream to piece out your hair strands and add some texture.
Long Straight Hairdo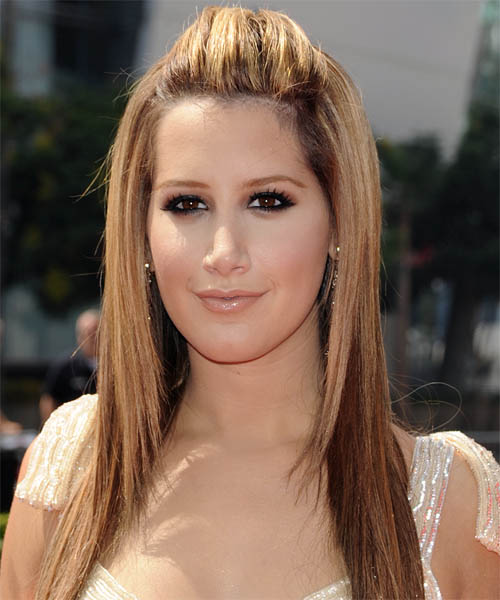 A hairdo that shows off your length and the sleek straightness of your hair is the only way to go when your hair is long and naturally straight. For an added extra touch, try giving the roots in your top section a tease and then pin it back like Ashley Tisdale's long straight hairdo. It'll add some nice height to your hairstyle and allow you to show off your facial features.
Long Wavy Half Up Hairdo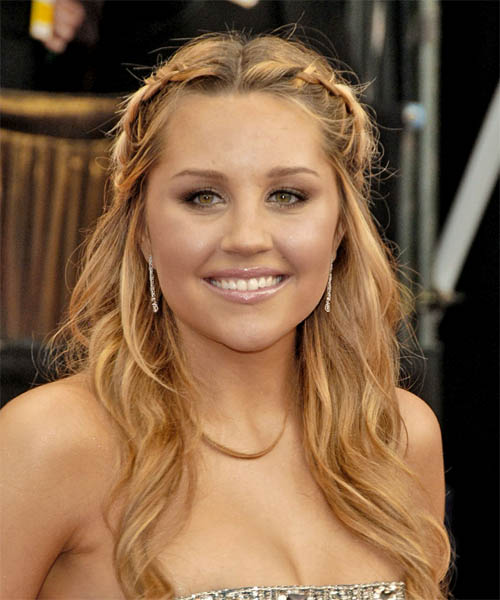 No look says romance like long, wavy hair. Add braids to that and you've got yourself the perfect soft and pretty hairstyle (which isn't just for hippies). A style, such as Amanda Bynes' long wavy half updo, can easily be achieved by giving yourself a center part and adding a loose braid through each front section before tying the two braids together at the back of your head. After that you just have to let the natural texture of your waves create a lovely finish.
Long Curly Hairdo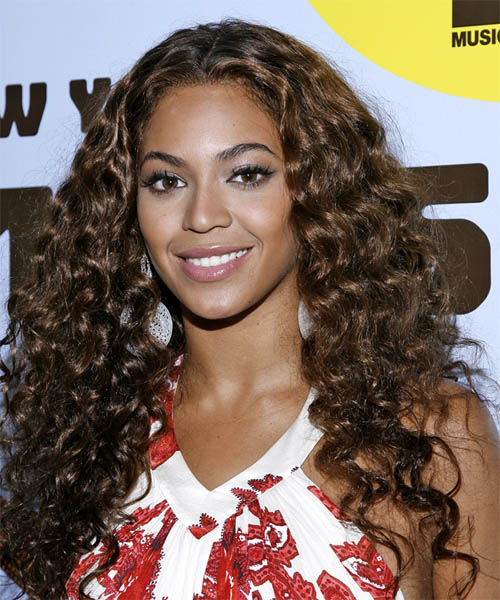 A long length and natural curls are a winning combination, as Beyonce's long curly hairdo demonstrates perfectly. Apply some hair moisturizer to your mid-lengths and ends and then scrunch some sculpture lotion through your curls for quick, fuss-free finish.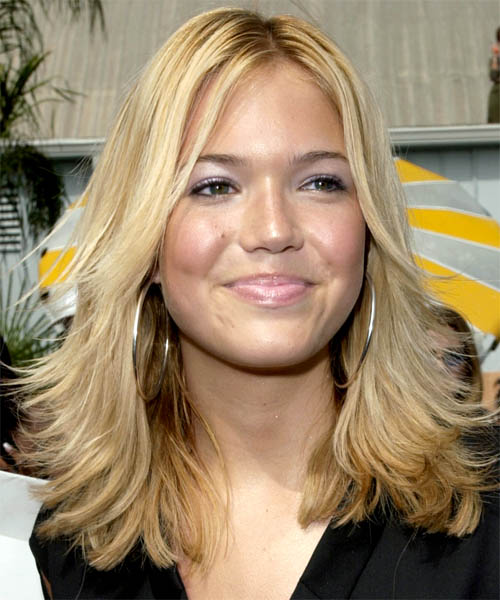 For a funky spin on long locks, take a tip from Mandy Moore's long straight hairstyle and add some flicks using wax.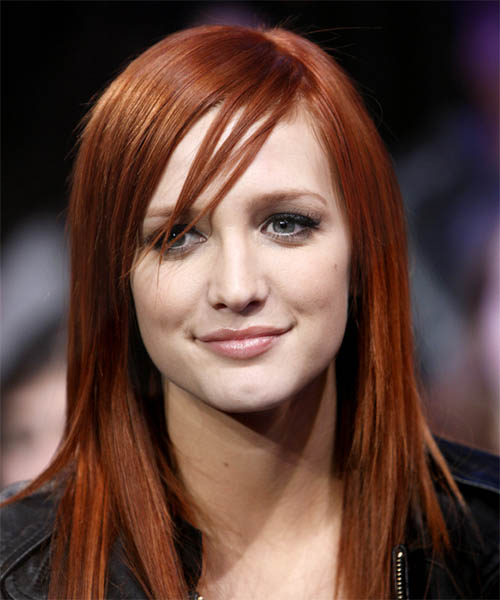 By combining a side part, side-swept bangs, some wax, and finishing off with some smoothing shine, you too can elevate your locks to the shiny hotness of Ashlee Simpson's long straight hairdo.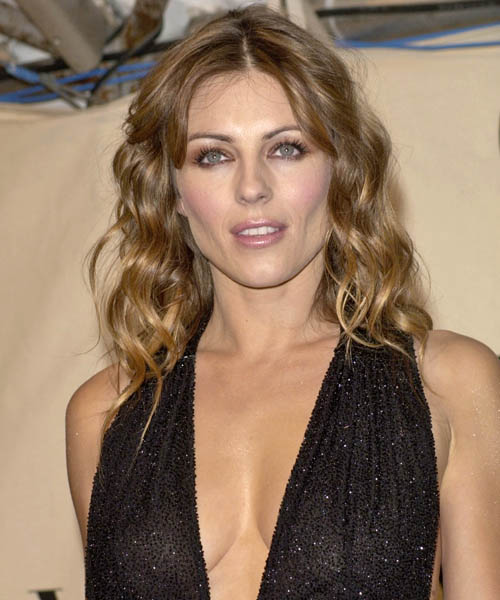 For a sassy look, copy Elizabeth Hurley's long curly hairstyle and give your hairdo a texture boost with wax separated waves.
For even more medium hairdo ideas, see our hairstyles section. If you're a premium member and find something that you like you can even try it on with your own photo in our virtual hairstyler!