TheHairStyler.com's latest hairstyles are an essential way for you to stay up to date with the best new hairstyles the very minute we add them to our database. Right here you'll find the latest hairstyles worn by the most popular celebrities as well as those styled by the best hair salons around the world.
Each week we'll present you with five of our favorite latest hairstyles. You'll see some really trendy hairstyles, some hairstyles causing a bit of a stir, some classic hairstyles, and of course some cute hairstyles that just look great. Take a look below at our latest hairstyles, see how they look on your photo and don't forget to check back next week for more!

 
Jennie Garth Hairstyles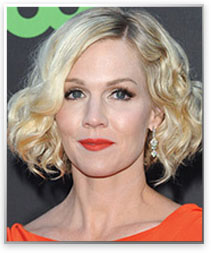 First of our latest hairstyles is Jennie Garth's vintage inspired bob hairstyle. It's the curls and side part that give this hairstyle its cool retro appeal and make it very similar to previous hairstyles worn by Dita Von Teese and Gwen Stefani.

 
Ciara Hairstyles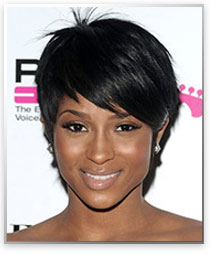 Ciara's latest hairstyle is a short hairstyle with wispy edges. There's plenty of texture and it'll suit most face shapes, including round, oval, square, heart and triangular faces. For a little more height Ciara's teased her roots; try it yourself!

 
Jennifer Gareis Hairstyles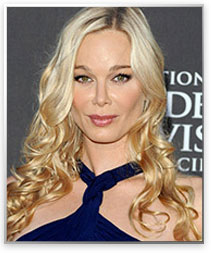 Third in our selection of latest hairstyles is Jennifer Gareis' luscious long wavy hairstyle. It's hardly a "long hairdo in a hurry," but it's very sexy and eye-catching. Medium to long layers around the sides and back give this hairstyle plenty of movement.

 
Brenda Song Hairstyles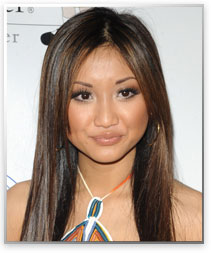 Brenda Song's 'do is a great example of a smooth and sleek hairstyle that's relatively easy to re-create. Your hair iron is an essential tool and a little smoothing shine and hairspray at the end will finish things off perfectly.

 
Chace Crawford Hairstyles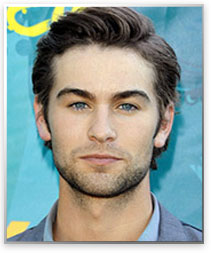 Our last latest hairstyle is one for the guys: Chace Crawford's slicked back side part hairstyle. He's kept the top and sides a little longer than usual for a hairstyle like this, stopping it short of looking too conservative. All that's needed to style this hairdo is a small amount of finishing product.

 
Click on the images to try these hairstyles on in our Virtual Hairstyler and don't forget to view our other great celebrity hairstyles on your own photo or our model!