TheHairStyler.com is an essential way for you to stay up to date with the best new hairstyles. Right here you'll find the latest hairstyles worn by the most popular celebrities.
Nicole Kidman Hairstyles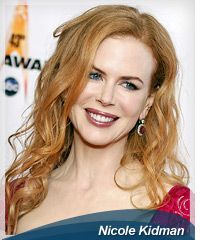 Nicole looks great as usual; this time her hairstyle is long, tousled and close to its natural hair color. This kind of tousled hair works well as both a casual and more dressy hairstyle- it all depends on your outfit.

 
Taylor Swift Hairstyles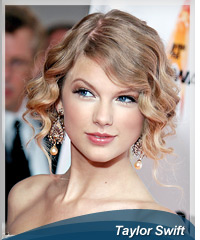 Here Taylor Swift matches her hair and dress perfectly. Her elegant updo hairstyle shows off her earrings and is the perfect complement to her strapless frock.

 
Jessica Harp Hairstyles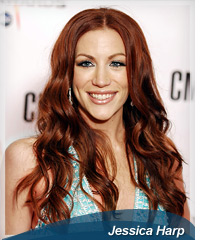 Jessica wears a striking and eye-catching red hair color. This warm red, combined with her long wavy locks, gives her a healthy glow. Try red hair coloring yourself for something a little different.

 
Shakira Hairstyles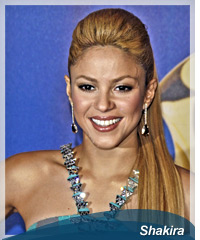 Shakira's hairstyle is a great example of the high updo trend. It shows off her face well and, as you can see from the photo, it's another great option for formal occasions.

 
Queen Latifah Hairstyles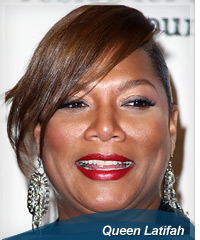 Queen Latifah's hair is all about her prominent side-swept bangs. Angled bangs like these suit round and square faces and higher foreheads. For more bangs hairstyles tips check out our article "Bangs Hairstyles and Their Benefits."

 
Click on the images to try these hairstyles on. When you're done you can then use our Virtual Hairstyler to view our other great celebrity hairstyles on your own photo or our model!