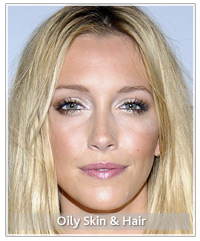 If you suffer from oily skin and hair then you've no doubt tried every cleanser, shampoo and other hair and beauty products on the market to help keep your skin shine free and your locks clean of greasy strands. These types of products help to control oil and keep your skin and strands in tip-top condition, so it pays to ensure that you get as much help from them as you can.
To help make that job easier, we've put together some great tips that should allow you to make the most of your oily skin and hair beauty treatments. Check them out below…
Hair and Beauty Treatment Tips for Oily Hair and Skin

If you're a user of face masks, or want to start using these beauty marvels, get into the habit of using a mask designed for oily skin every few days if you want to get the most benefit.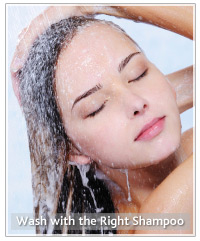 As for choosing a face mask, oily skin will thrive with any mask made from clay or mud as they will help to draw out impurities and keep the oil under control.

When it comes to washing your hair, the obvious choice for oil prone locks is a shampoo and conditioner specifically made for greasy or oily hair. If you're not already using one, switch to one now.

While washing your hair, be careful not to excessively massage your scalp or you could over-stimulate your glands, which will produce more oil.

The best facial cleansers and body creams for oily skin are lotions, so ensure to choose them over creams when selecting products for your beauty routine.

To give your shampoo a helping hand in the fight against lank locks, purchase shampoos which contain mint. It's a great detoxer and cleanser for oily hair.

Always rinse your hair and skin with lukewarm water. Hot water, no matter how good it feels on a cold day, will stimulate your oil glands and encourage more oil to surface in your hair and on your skin.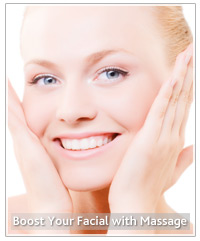 To give your oily skin a boost when being treated with a facial, make sure the facial includes massage to stimulate circulation. To give yourself a facial massage at home, see this beauty blog: Skin Care Tips: How to Give Yourself a Facial Massage.

It's not just the skin on your face that can benefit from some at home pampering. A mud body mask will help to rejuvenate the skin on the rest of your body, release toxins and mop up excess oil.

Conditioner is a must for all hair types, even oily ones, so make sure you always use one. To make your conditioner work well for your oily hair, use the smallest amount possible (or a light spray in conditioner instead) and only work it through the ends of your hair so it doesn't weigh down or clog up your roots.
We hope these tips will help you to receive the best benefits from your oily skin and oily hair products.