Quiff's falling flat, straight strands that lose their sleekness and many other hairstyling issues can be corrected with a little help from your hairspray. To get your hairdo tamed, give these tricks a try!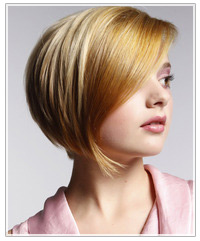 If your sleek straight hairstyle is plagued by pesky flyaway strands, spray some hairspray onto your hair brush and then slowly running it through your locks. It'll add the spray directly to your strands where you need it to keep flyaways at bay.

If static or fine hair is ruining your 'do, keep it in check with a dusting of hairspray. Take a large, clean blush or powder brush and spray the bristles with hairspray, then dust the spray lightly over your roots and down your strands.

Hairspray is a great hair styling product to use to protect your strands from moisture so that frizz doesn't ruin your carefully styled look. If the sky is looking grey outside, spritz some spray over your locks to help protect them and to keep your style from being totally ruined if you do get caught in the rain.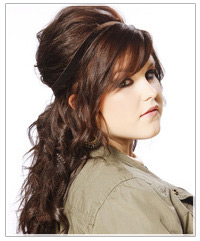 For extra hair volume and hold when creating a quiff or backcombed look, spray hairspray into the section of hair where you need to create lift and then use your blow-dryer to blast your hair upwards and into your style.

If curls are part of your hairstyle, give them plenty of staying power by sectioning your hair and then spraying the section with hairspray. Next, wrap the section around your curling iron and then release after a few minutes. The hairspray should leave you with a defined curl that is free from frizz.
We hope these tricks will help you to make the most of this great hair product. Just remember that a little spray goes a long way. If you do find that even the smallest amount of hairspray overloads your hair, however, try spraying the hairspray onto your hands or a tissue and then run over your hair. It'll transfer a smaller amount of hairspray and should still provide your hairdo with some hold.
To see how you'd look with any of the hairstyles pictured in this article, click on the above images to try the virtual hairstyle with your own photo!