One of the must have celebrity hairstyle trends are the beautiful looking waves seen on celebrity a-listers such as Kate Hudson, who never seems to wear her hair any other way, and Taylor Swift, who's managed to turn wavy locks into her trademark look.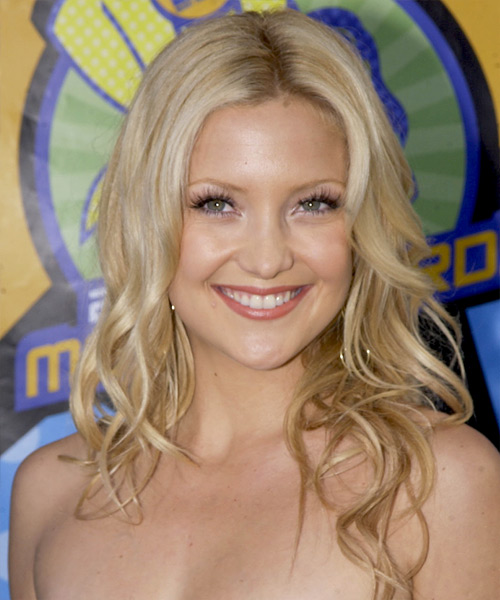 Waves like these are super easy to do with the help of braids and can really enhance and showcase any natural wave that your own hair may have. Another advantage of using braids to get this look is that you won't need to use heat damaging hair curlers or hot rollers.
Before You Begin Braiding
Before starting you'll need to work out how many braids you'll need to achieve the look that you want. For tighter, more defined waves, such as Rachelle Lefevre's long wavy hairstyle, you'll need to tightly braid your hair into lots of small sections.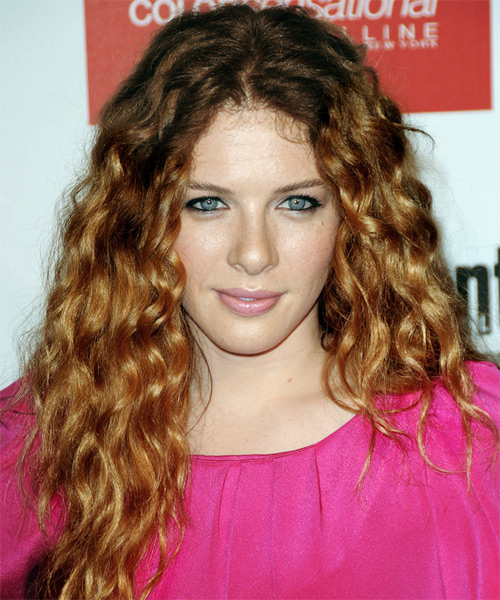 For a looser look, a la Kate Winslet's casual long wavy hairstyle, you'll need to divide your hair into larger sections and use looser braids.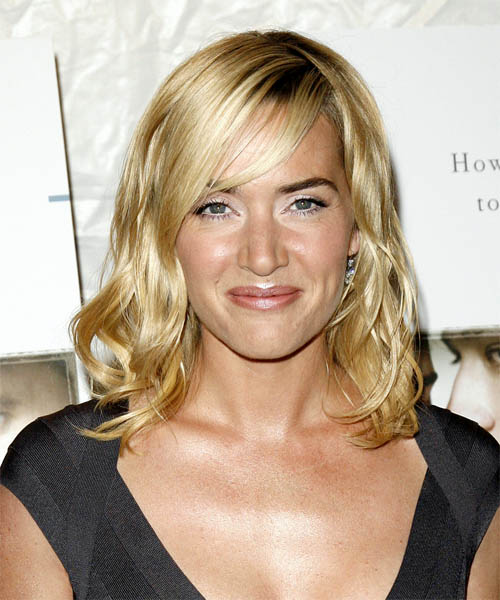 The final wave that you get will also depend on your natural hair texture (if it's straight, wavy or curly), your hair length, how thick your hair is, the condition of your hair, how long the braids are left in, how damp your hair is when it's braided, and the strength of the hair styling products used to create and hold your waves.
How to Get the Look
Step #1: Start with damp (not wet) hair and gently detangle your hair with a comb.
Braided Hair Tip
Either freshly wash your hair and wait until it's damp or use a spray bottle to mist your hair with lukewarm water.
Step #2: Apply a leave in conditioner or a setting product like mousse to help combat frizz.
Braided Hair Tip
The amount of product needed depends on your hair type and thickness, how much hold you'll need (if you want your waves to last all day and night etc) and if your hair has trouble holding a curl or is naturally straight. Use your own knowledge about what works best for your hair and remember not to use too much product or you'll risk ruining the end result.
Step #3: Part your hair and then divide into sections.
Braided Hair Tip
For a uniform look, divide your hair into equal sections so the braids are the same thickness. For an irregular look, use different sized sections and different sized braids.
Step #4: Take your first section, add your braid and then secure with an elastic band before repeating through the remaining sections. For a video on how to create a braid, see our hairstyle blog, Braided Hair: How to Get it and How to Wear it.
Braided Hair Tip
For waves from root to tip, and to give your hair a little bit of lift, start your braids at the roots. For a look with a flatter top section, start your braids a few inches lower, or where you need them, for example, if you only want waves through your mid-lengths and ends.
Braided Hair Tip
It's important to keep spritzing your hair as you get to each section to make sure your hair is still damp. Ensuring that your hair is the same level of dampness in each section will give your waves a uniform result.
Step #5: Let your hair dry.
Braided Hair Tip
The longer you leave your braids in, the deeper, more defined wave you'll receive. If you can sleep in the braids then leave them in overnight and make sure they are fully dry before taking them out. If you need more instant results then you can use a blow-dryer on the lowest speed and heat settings, but keep in mind that you won't get the same result or hold that leaving your braids in overnight will achieve.
Step #6: Apply some light hairspray.
Braided Hair Tip
Put the hairspray in as soon as you unravel a section to keep the wave and then let it dry before using your fingers to gently move your hair into position. For a shine boost, apply some shine serum to your hands and then gently run it over your waves (don't scrunch through). This will also tame any fly-always.
And there you have it! 6 easy steps to celebrity worthy waves- all with the help of some very easy-to-do braids. To try this hairstyle method for yourself, take a look at our range of wavy hairstyles for inspiration. Then when you've found a wavy hairstyle you like you'll know exactly what to do!