Anyone who has had their hair professionally blow-waved at the salon knows how great the result can be. It makes your hair look sleek, shiny and healthy and can last for days. So how do you get the same look at home? It all comes down to knowing some easy blow-wave basics, such as using the right tools, styling method and knowing how to prep your hair and then finish off the look so it lasts!
For your chance to master these basics and get a professional finish at home, check out these hairstyling tips!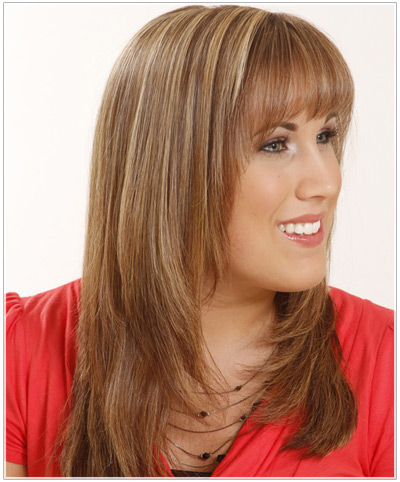 The Tools
These are the essential tools that you'll need to pull off a professional blow-way finish at home:

A paddle hair brush for a sleek, straight finish.

A round brush for a finish with some body.

A hairdryer that has a nozzle attachment.

Hair clips to section your hair.

Hairstyling products designed for straight, frizz reduced hairstyles.

A comb.
The Prep Work

Start with freshly washed hair and make sure all the moisture and water is gently squeezed out.

Run a smoothing, frizz reducing hair styling product through your hair with your hands from root to tip.

Gently comb out any knots and part your hair so your locks are styled into the shape/position that you want them in.

Clip away the top sections of your hair so that only the lower sections of your hair are left out.

Divide the lower sections of your hair into 4-6 sections (depending on how much hair you have) and clip away all sections except for one. That section will be your starting point.
The Blow-Wave

Starting with your one free hair section, place your brush underneath the section right at the roots and then fire up your blow-dryer.

With the nozzle attached and the settings set to medium heat and speed, direct the air flow to the root of the section and then gently move the brush down through your hair, following with your blow-dryer.

Once you've reached the ends with your brush and blow-dryer, put the brush back at your roots and then repeat the steps of running the brush and the blow-dryer down the section of hair until it is straight and dry.
Stying Tip: If you want sleek straight locks, use a paddle brush. If you want your straight finish to have some body to it, use a round brush and turn the brush as you reach the ends of your hair.

Once you've blow-waved your first section so that it's straight and in the style/hair texture that you want it, unclip the next section and repeat the blow-wave steps until all of your hair is styled.
The Finish

Once all your hair has been blow-waved, apply a small amount of smoothing product to the palms of your hands and then lightly run your hands over your hair so the product sparingly glosses your strands.

If you need more hold, you can add some lightweight hairspray to your locks. Just remember to keep the product application light so not to overload your hair or to turn your finish greasy.
By following these tips your hair will be sleek, straight, look just as good as a salon blow-wave and should last you a few days. Give it a try today and enjoy a salon finish at home!