Bangs can make or break a hairstyle so it pays to have them in tip top condition. Ensure your bangs always look perfect and polished with these easy blow-dry tips and steps for full or side-swept bangs.
Full Bangs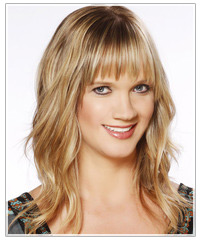 To achieve the best full bangs result, a round hair brush should be your weapon of choice when it comes to getting your full fringe into style.
Add some mousse or a heavier smoothing serum to your bangs if you need some weight in your strands.

Set your blow-dryer to a medium heat and speed, attach a nozzle if you have it, and direct the heat of your dryer down your hair shaft.

Use your round brush to smooth, shape and pull your bangs down across your forehead as you dry.

Finish with hairspray.
Side-Swept Bangs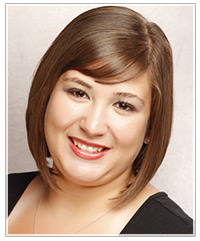 For side-swept bangs, a hairdryer with a cool shot button will create a great finish.
Prep your bangs with the hair styling product of your preference.

Blow-dry your bangs in the opposite direction of the side that you ultimately want your bangs to sit on. This will add lift and inject some hair volume into your bangs.

When your bangs are completely dry, brush them onto the right place and position.

Finish with a blast of cool air to set your bangs in their new position and to help cut back on frizz.

Use a light spritz of hairspray or a small amount of hair gel or mousse to keep your bangs side-swept.
To see how you'd look with any of the hairstyles pictured in this article, click on the above images to try the virtual hairstyle with your own photo!