Changing hair colors can be a process, but the results are worth the effort, as this look from Ciara proves.
Obvious Two-Tone Change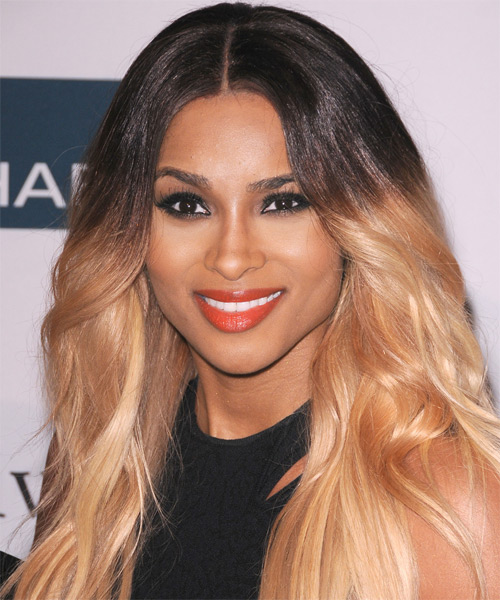 When making a big hair color change, especially from dark to light, the first stage may require you to have two-tone hair for awhile. This is so you can get your original hair color to the right shade in the safest way possible for your hair. It may be tempting to drastically change your color all at once, but this will result in much more drastic hair damage. The best approach is to go slowly, and to use the guidance of a hair colorist. While sporting this black and blonde two-tone look can't have been much fun for Ciara, it led to her next color step...
Light vs. Dark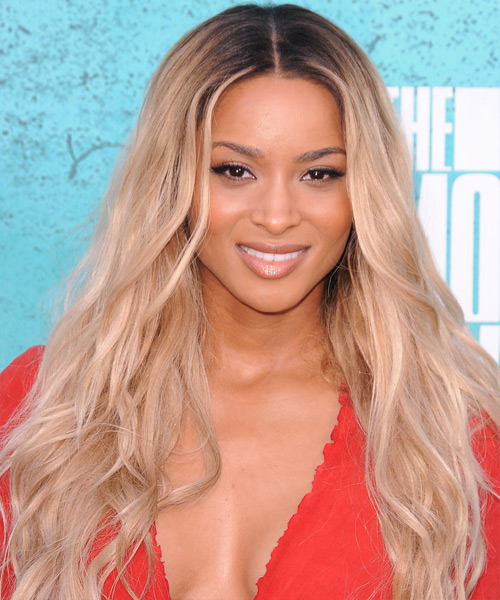 With the majority of her hair length lightened, Ciara was then able to move to a much lighter, natural looking blonde shade. Gone is the golden blonde that didn't flatter her skin tone, and in its place is a more sun-kissed shade. Her roots are still darker, but the fade between shades is much more subtle and natural looking. Once she's reached this stage, it was only a matter of adjusting the color to arrive at Ciara's ultimate hair color change goal...
Subtle Ombré
And here it is! A subtle ombré hair color that suits her complexion perfectly. Her blonde shade has been changed to a mix of brunette and softer honey blonde shades, which never would have looked as stunning if she hadn't switched her dark black hair to the golden blonde seen in the first image. That color change allowed her to achieve this beautiful blend of colors and was worth the color changes she endured to arrive at this flattering shade. If you're thinking of undertaking such a color evolution yourself, make sure to see a professional so you too can end up with such a fabulous result!
To see how you'd look with any of the hairstyles pictured in this article, click on the above images to try the virtual hairstyles with your own photo!