Now that spring has sprung you might be feeling the urge for a pick-me-up. You've got the cut, now what? Consider trying out a new hair color to revitalize and energize your look! The key to great color is to choose your hue wisely. Pick a color that suits your personal unique skin tone. The overall look will be more natural. The wrong color choice can overpower or wash you out. Craving a dramatic color change? Not to worry, you can go bolder with your color and still have it look natural- just make sure the tone matches your complexion.
Platinum Blonde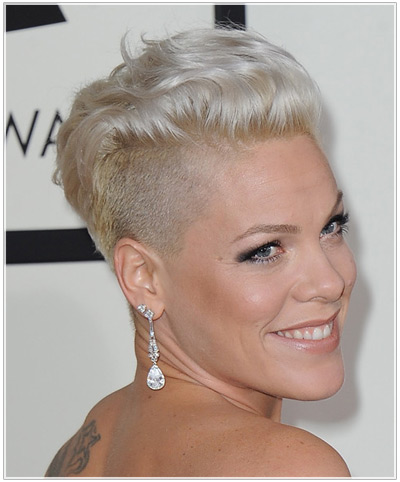 Wanna be the life of the party? If you're one of the lucky ones who can pull this color off, you may want to consider going platinum blonde. This color choice is always a headturner. It says you're daring, confident and it has a "Look at me!" effect. Platinum blonde is a cool, icy tone—a very light blonde with a touch of silver, making this a great choice for those with a cool complexion. Be warned though, this color requires a lot of maintenance. You may need frequent root touch-ups, and due to the color process required to achieve this color, lots of conditioning to keep hair healthy and shiny.
Red Hot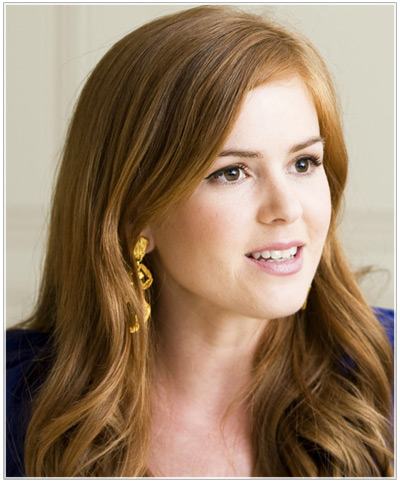 Another exciting color choice is red! Fiery and unique, this hue will make you stand out in a crowd and give you an undeniable glow. It can be a dramatic red or, you can choose a red hue that is a little more subtle, like auburn. Red hair color works on most skin tones but the trick is to find the right shade. Warmer complexions will have more options as the warmth of the red hair color will just add to the overall look. If you have pink undertones to your skin you can still pull this color off. Just be sure to choose a red that does not bring out any more pink in your face. Opt instead for a warmer hue like amber or copper, as seen here on Isla Fisher.
Beautiful Brunette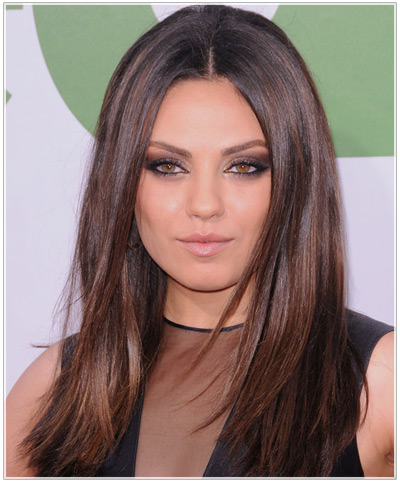 Brunette is the color of sophistication and class. Choosing a rich brown creates warmth and depth. Mila Kunis gets it right here with her glossy brunette tresses. Paired with a smoky eye and pale lips, the look is dramatic and exotic. The exciting thing about going brunette is all the options one has to choose from- light or dark tones, chestnut or mocha and everything in between. There is a brown hue for every complexion. To avoid a heavy, one-dimensional look, brunette hair can be highlighted to add some dimension.
Trendy Pastel Shades and Colorful Multi-tones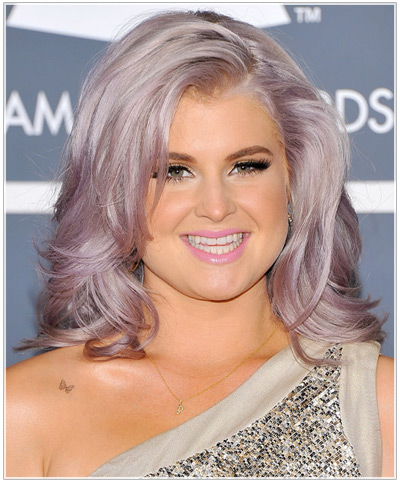 Blonde, red and brown hues not daring enough for you? Show your true colors with this season's newest and hottest hair color trends. Pastels and colorful multi-tone color is a daring way to show off your personality. Kelly Osbourne's subtle lavendar is a big trend. She achieves a unique hair color without committing to a flashy, bright color. Love it or hate it, you can't deny it suits Miss Kelly O.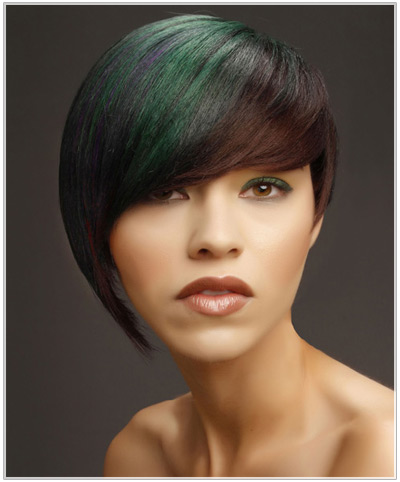 Another daring way to turn heads this season is with bold multi-toned hair. Check out the unique multi-toned effect created by adding purple and green hues to our model's brunette hair.