Going to the prom is a huge event and preparing for the prom is all part of the fun. As well as deciding on the perfect dress, shoes, jewellery and make up, you also have to decide on the perfect prom hairstyle- and make sure it lasts the night!
So what's the best way to make sure you've chosen a prom hairstyle that'll go the distance? It's all in your prom hair preparation. To make sure that you find a prom hairstyle that is absolutely perfect and will add the finishing touch to your prom night, THS has put together everything you'll need to know for getting a perfect prom hairstyle in easy steps.
1: Find Your Prom Style
You may have to do some running around for your prom dress and shoes, but luckily, finding your prom hairstyle is going to be really easy. All you have to do is log into your account (or register if you haven't already) and try on a prom hairstyle or two with your photo so that you can see first hand what kind of style is going to suit your face shape and hair texture and elasticity. You can then print out your chosen hairstyles and take them to your hairstylist!
2. Hairstyle Consultation (Three Weeks Before Your Prom)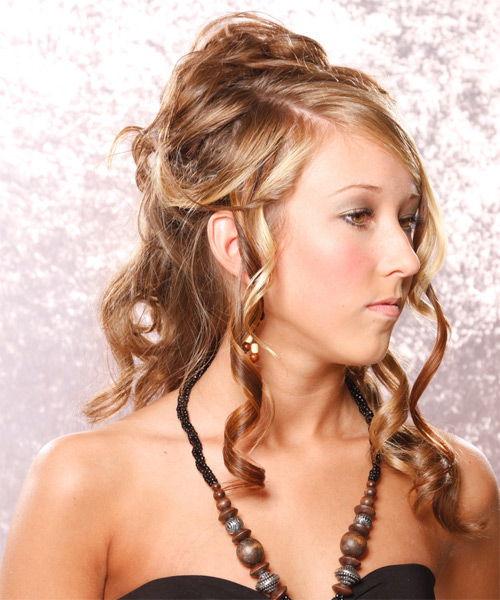 Once you've got your picture, make an appointment to have a consultation with your stylist to talk about the prom hairstyle that you want, whether it will work with your dress and accessories and how long it will take to style. You can then schedule other appointments, such as makeup and nails, so that they won't run into each other. Don't forget to ask your stylist if you will need to have super-clean hair or hair that was last washed the day before- that way you can ensure that your hair will be easier to style.
Organize the consultation at least 3 weeks before your prom and take along any pictures that you have of prom hairstyles. That way your hairstylist will have a good idea of what you're after and whether you can pull it off; and if not, they can suggest any other prom hairstyles that'll be more suitable.
If you already have your dress picked out then take it- or some photos- along, as well as any earrings or necklaces that you'll be wearing. (For tips about matching prom hairstyles and dresses, see our article: "Prom Hairstyles: Hair and Dress Tips.")
Your prom hairstyle consultation should also include a discussion of how long it'll take to achieve your prom hair and the cost of getting your hair done.
3. Trial (At Least Two Weeks Before Your Prom)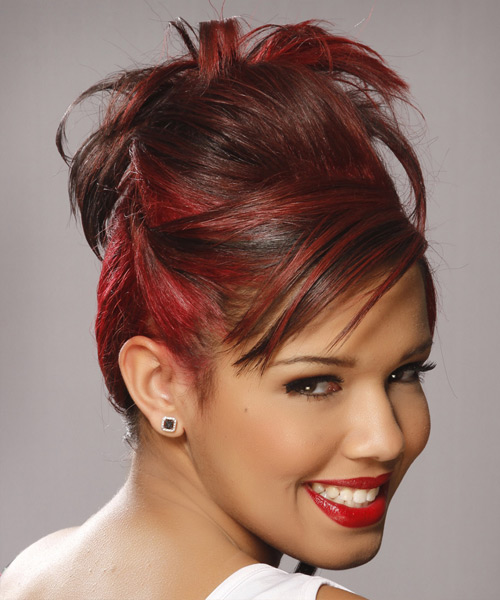 You might have 100s of prom hairstyles in mind, or just one, but once you've decided on the right one for you then a prom hairstyle trial is a great next step.
You can get this done the same day as your prom hairstyle consultation, or at a later date, but do try to have your prom hairstyle trial at least 2 weeks before the event. That way, if the style just doesn't turn out how you thought it would, or if there are "creative differences" between you and your hairstylist, you still have enough time to find another style and/or salon.
If you've decided to get your hair colored as well as styled then it's a good idea to combine your prom hairstyle trial with your appointment to get your hair colored. That way, if you decide the color isn't for you, or that the curly ends you're going to have for your prom hairstyle will stand out better with a contrasting hair color, you can make those changes in time and not be left with a prom hairstyle that doesn't look good, or a hair color that just doesn't work for you.
The same goes for any other chemical work, such as getting your hair permed or chemically processed. Getting these hair services done well ahead of your prom will give you the chance to fix any mistakes, change your mind, and get used to your new hair color/hair texture.
4: Look After Your Hair
If you want super-shiny and healthy looking hair for your prom, start a strict hair care routine as soon as possible (see for example "Hair Care Resolutions Too Easy and Simple to Ignore"). Try an intense reconstructing salon treatment once or twice a week to help your hair get into top condition. This will also make your strands easier to manage and will give your hair a great natural shine. It's also a good idea to use a leave-in moisturizer after every shampoo and condition. This will protect your hair from things like the sun and salt water and also make it stronger so your strands will be better prepared to handle day-to-day styling.
5. Hair Care (The Day Before Your Prom)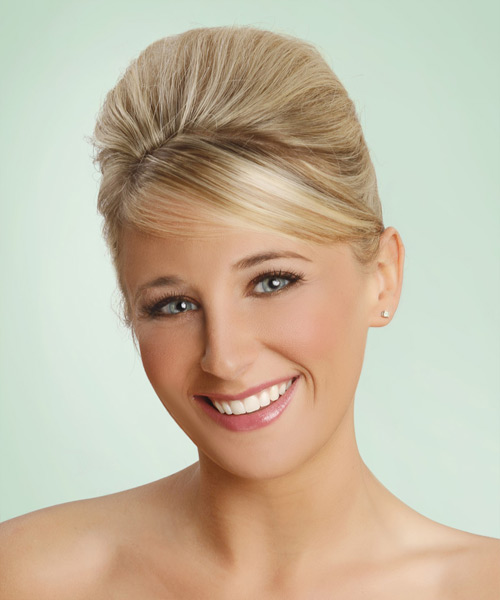 Once you've decided on a prom hairstyle, had a consultation, trial and your hair colored, permed or straightened, and also booked your appointment, the only thing left to do is make sure your hair is prepared. That means one thing: making sure your hair isn't freshly washed!
The best thing you can do to make sure your prom hairstyle looks as good at the end of your prom night as it did when you left the salon, is to make sure your hair is clean but not too clean. To do this, you'll need to wash your hair the day before your prom hairstyle appointment.
Why? Washing your hair the day of the prom will make your hair too soft and could stop it from holding your hairstyle, forcing your hairstylist to overload your hair with more styling products (which will make your hair look stiff and feel hard). It may also make styling your hair harder for your hairdresser and they'll need extra time to make sure your hair is 100% dry. After all the work you've put into planning your https://www.thehairstyler.com/prom-hairstyles-tips-hair-dress-mood.aspprom hair style you certainly don't want it all coming undone because of your shampoo!
Preparation for your prom is as important as choosing the right dress. And this means having a consultation to make sure your hairstyle suits you and your dress, doing a test-run of your prom hairstyle and color, and getting your hair in tip-top shape for styling the day of your prom.