Award season has come and gone, but it's approaching that time of year to gear up for those special events that happen during the summer months. Let's use those gorgeous women we saw on the red carpet recently as inspiration for some very elegant updos for the upcoming summer party season.
Updos are a vital part of any fancy occasion. Whether it's a wedding, formal party, or graduation, the summer months are a time to put on that new dress, amp up the makeup and of course, pull those locks into a pretty, eye-catching updo. The key to achieving the perfect updo is to pay close attention to your face shape. Because your hair is pulled back and up, more of your face will be exposed. The wrong updo can accentuate all the wrong things.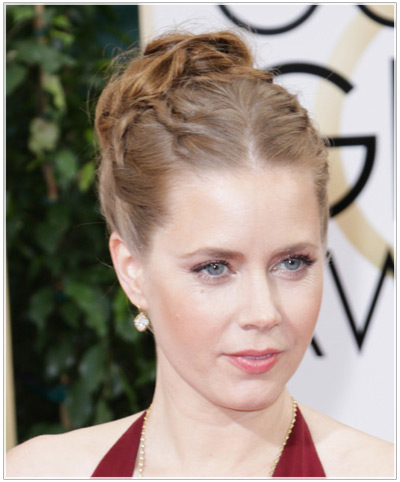 Amy Adams not only won a best actress award at this year's Golden Globes, but she stunned the crowd with her pretty and unique updo that was created just for her. The beautiful red head's updo was all about braiding and twisting. Parted down the middle and pinned high on the crown, Amy's hair was breathtaking and reminded us of a modern Grecian goddess. Try this hairstyle out if you have a round, oval, heart or triangular face shape and need a fabulous way to get your hair off your shoulders on those hot summer nights!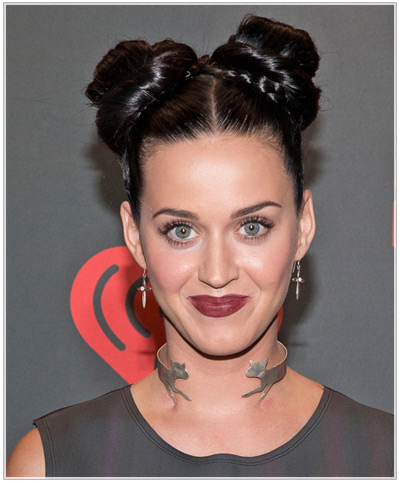 This is one updo that is not suited for the majority of women and is probably more suited to a trendy young woman who wants a unique updo. Katy Perry once again does not disappoint in the head-turning hairstyle department. How fun are her two buns? Her glossy black hair is parted down the middle and slicked back with two voluminous buns pinned to the crown. Like Amy's updo, this style would suit a round, oval, heart, square or triangular face shape. This is a good hairstyle option for summer clubbing!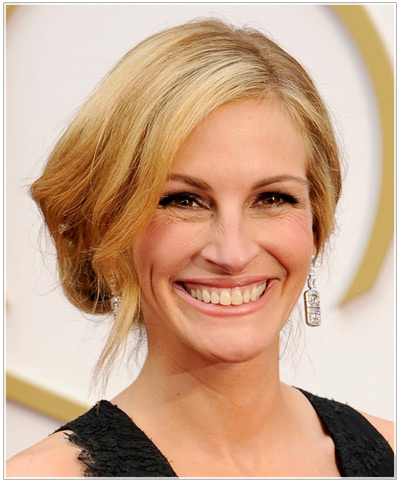 Julia Roberts wowed at the 2014 Academy Awards not only with her newly blonde tresses but also with her pretty updo. Her hair was side parted then woven into a low, casual twist. A single wave was left out in the front, further softening the look. This pretty woman's updo was loose, natural and deconstructed—the perfect hairstyle for a confident and beautiful woman who needs a sophisticated summer updo.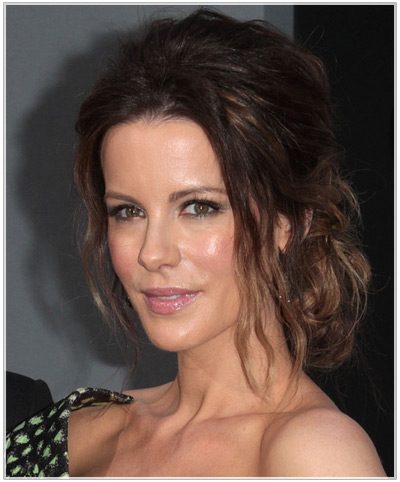 Kate Beckinsale's red carpet updo here is simply romantic looking. Kate's beautiful ombré hair was teased to create volume at the crown then pulled back and pinned low on the neck. A few wavy tendrils are left out on the side to further soften the look. Try this one if you have a round, oval, heart or triangular face shape. This hairstyle is perfect for a summer cocktail party—pair it with a strapless dress for a cool evening look.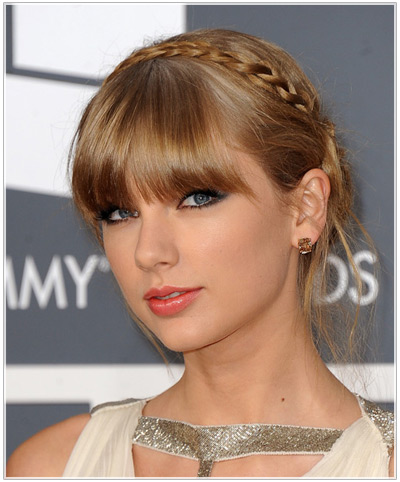 Bang on! Here's a beautiful Grecian inspired updo on the lovely and talented Taylor Swift. Taylor's unique updo was created by braiding her hair and wrapping it around her head like headband. Her look was completed with a long, heavy fringe that makes her baby blues pop. Try this one if you have an oval, oblong or diamond-shaped face. A great summer updo to wear with your long flowy gown and gladiator sandals.