It's that time again! Time to look at the worst hairstyles to hit the red carpet recently and the celebrities who unfortunately, were caught wearing them. Usually this all comes down to bad styling and really isn't the celeb's fault, but it's still important to highlight these hair wrongs so you don't make the same mistake! So without further ado, let's check out the most recent hair fails, direct from the red carpet.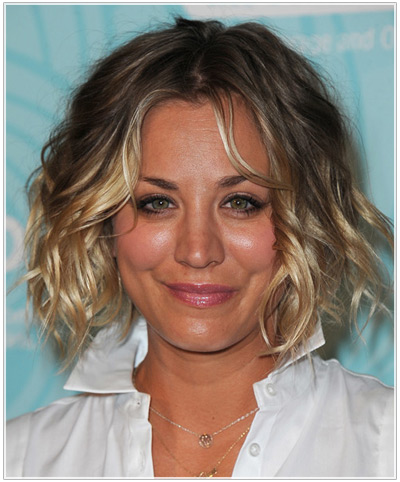 Kaley Cuoco is the first on the hairstyle fail list with her messy bob (and lacklustre makeup). Overall, this look should be 'effortlessly cool', but has just ended up looking dishevelled. So what went wrong? First let's start with the color. Kaley's ombré technique isn't working with the dramatic ash brown to champagne blonde spectrum here. For the best ombré results, stick to lightening the ends by 2-3 shades, rather than the 5-6 shade difference that Kaley is wearing. Ombré hair color can also be tricky on short hair because there is less length to make a smooth transition, so the end result can be an unflattering two-tone hair color look as seen here. Paired with the messy waves, this hairstyle doesn't look at all polished or pretty, but rather like Kaley just rolled out of bed.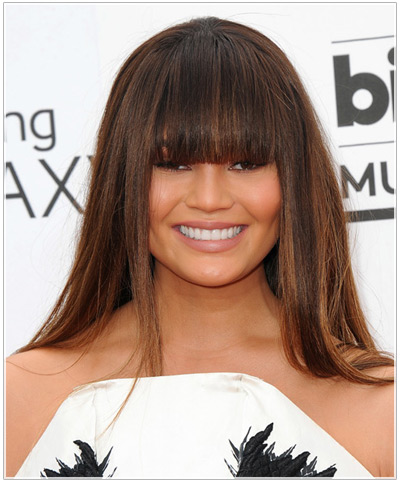 Christine Teigen is second on our red carpet hairstyle fail list for simply having too much hair! Chrissy has gone overboard with the extensions here, and while the colors look fantastic, we can't get over that boxy fringe and heaviness of the overall look. Take note ladies—an eye skimming fringe and long hair can really make your face look wide if you don't have the correct shape to pull it off (and Christine doesn't). Although she looks ok from the side, Chrissy's face instantly looks heavier with this blunt cut, which is never a good look. Ladies, if you have a square, rectangular or round face shape, stay clear of this hairstyle at all costs!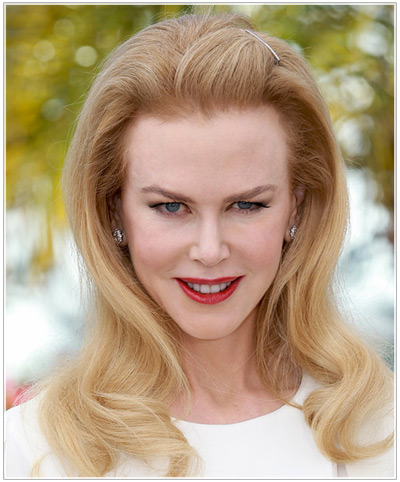 Let's first start off this one by saying that Nicole Kidman has beautiful skin. Her strict avoidance of the sun really has benefitted her complexion and she looks flawless in that department. The hair? Not so much. The barrette really isn't working here for Nicole and with that being said, really won't work for anyone who is past the college years. Another problem with this 'do is all of the fanning out around the forehead. For women like Nicole who have a large forehead, the last thing you want to do is backcomb the roots and fan it out to highlight that area—it only makes the forehead are look larger and unbalances the whole face.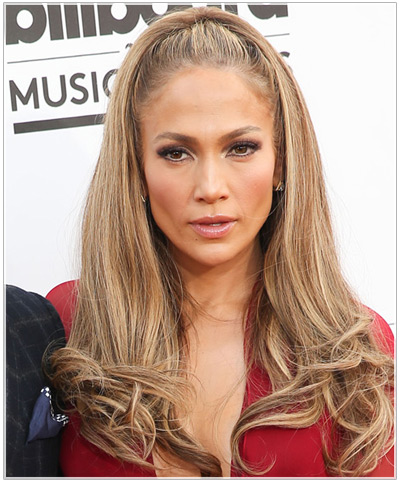 Finally, Jennifer Lopez brought us all back to the year 2000 with her famous hairdo from back in the day. While Jennifer gets props for looking as youthful as she did 14 years ago (seriously, this woman does not age), that hair has to go! Jennifer has gone over the top with the extensions/hairpiece and the beige color looks lacklustre next to her skin tone. While we all appreciate a little Y2K nostalgia, this look is better left off the red carpet.