It's not just bright, bold lipstick colors that can give you a great look. Nude lips will also provide you with a makeup feature that pulls your look together. Give it a go the next time you're in need of a fabulous look with these tips!
Nude Lipstick Tips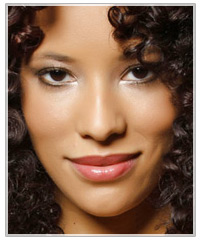 Get the right nude color for you by using your own skin tone as a guide.
For pale skin, choose from soft pinks and light peach shades.

For golden skin tones, opt for caramel toned and beige toned nude colors.

If you have olive skin, just about any shade goes.

If you have dark skin, opt for chocolate hued nudes.

Ensure your lips are smooth and flake free before applying your nude lipstick. Exfoliate gently with a washcloth and prep with a primer or foundation.

Stop your nude lips from looking flat by using a semi-matte lipstick or adding a slick of gloss.

Try to avoid picking a nude lipstick formulation that will give you a frosty finish. Matte or slightly glossy lips gives the best and most flattering result.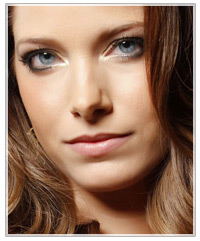 To get a fool-proof color match, choose a shade that is either the same shade or slightly lighter than your skin tone, and stick to cool shades for cool skin and warm shades for warmer skin tones.

If you just can't find the right color match, make the most of your own natural lip color by playing up your lips with sheer lip balm or lip gloss and letting your own natural color do all the work.

If you're prepping your lips with foundation or concealer, don't go overboard. Just apply a light coating as a base. If you need more for a toned down look, you can also add a little over the top of your lip color later.

For a basic nude lip:
Apply primer, concealer or foundation and let it sink in.

Next, apply lip balm to soften your lips. Also allow it a minute to sink in.

Finish with your lip color and/or some clear gloss.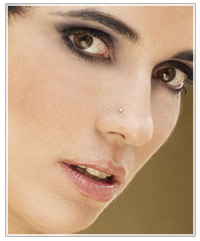 The best way to make the most of your nude lips is to play up another feature, such as your eyes. Smokey eyes go great with nude lips and can add a great splash of color to your finish if you opt for a pastel or jewel-toned smokey eye.

When it comes to other makeup, keep your cheeks bare or add just a touch of color so your complexion has a hint of warmth to it.