While rules were made to broken, there are some beauty and hair rules that if broken could land you very far from glowing skin and gorgeous locks. If you want to ensure your skin and hair is always in top-notch condition, avoid these crimes!
Brushing Wet Hair
If you want strands that snap and to do damage to your locks, keep going. If not, grab a comb and detangle your locks instead of breaking them with a brush.
Not Taking Off Your Makeup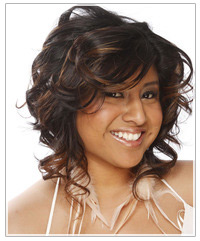 This applies if you're guilty of wearing your makeup to the gym or to bed. Makeup doesn't allow your skin to breathe, so if you leave it on while sweating it out or with your face in a pillow all night then expect blemishes and a dull complexion. It shouldn't take more than five minutes to quickly wash your face or rub a cleansing towel over your skin, so get rid of the excuses and take off your makeup!
Applying Too Much Hair Product
Adding too much hair product will only ruin your style and make your locks limp. Only add small amounts of product until you're happy with your finish. You can always add more, but it's impossible to remove any product once you've added too much.
Freshening Up Your Makeup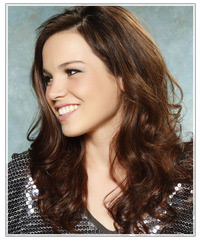 While it's fine to re-apply lipstick throughout the day, if you find that freshening up your makeup includes layering more foundation or mascara over existing makeup then you're doing more harm than good. Adding makeup on top of makeup not only blocks your pores and traps dirt in your skin, it will also ensure your foundation looks cakey and your mascara clogs your lashes. Also, if you curl your lashes again with old mascara on them, prepare for them to break! It's always better to remove your makeup and apply it again.
Forgetting the Rest of Your Skin
Forgetting to treat the rest of your skin as well as your face is a big no-no. All of your skin needs regular cleansing, exfoliating and moisturizing, so don't forget to pamper your body too. Same rules apply for daily sunscreen- get it on your face and your body.
Misusing Your Makeup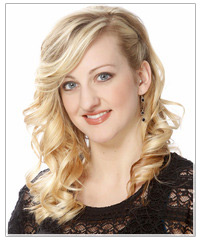 Things like pumping your mascara brush into the tube, applying the wrong foundation color and not blending your blush won't do you any favors. Slide the mascara wand out of the tube and apply, don't pump it up and down or you'll just push dirt and air into the tube. Make sure your foundation matches and blends well with your skin tone (it should disappear into your skin and enhance your face, not cover it up), and don't forget to take the foundation down your neck and décolletage. When applying blush, blend, blend and blend. It should be a pop of seamless color on your cheeks, not lines or circles that are really obvious.