While, in regards to styling, a brush and a comb are pretty much the same thing, the way they detangle and style your hair is different and either tool can cause damage to your locks if used incorrectly. To ensure that you are using the right tool at the right time, check out this easy guide!
When to Use a Comb:

When your hair is wet.


To work styling products through your hair.


To smooth dry hair.


To remove knots.


To part your hair.


To tease your hair.
The most important time to use a comb is always when your hair is wet. If you use a brush on wet hair then all you will do is snap and break your strands. The comb will also make it easier to remove knots and tangles from your hair. To clear out tangles with the least amount of hair damage, opt for a wide-tooth comb and start at the ends of your hair and work up towards your roots in smooth, light strokes.
Because a comb only has one row of teeth, it makes it the ideal tool for working styling products and things such as conditioner and hair treatments through your hair, parting your hair, teasing your hair and other more intricate styling jobs. The one row provides better control, and is much gentler on your strands than a brush.
When to Use a Brush:

To create hairstyles.


To smooth hair.


When using a blow-dryer.


To style bangs.


To distribute natural hair oils.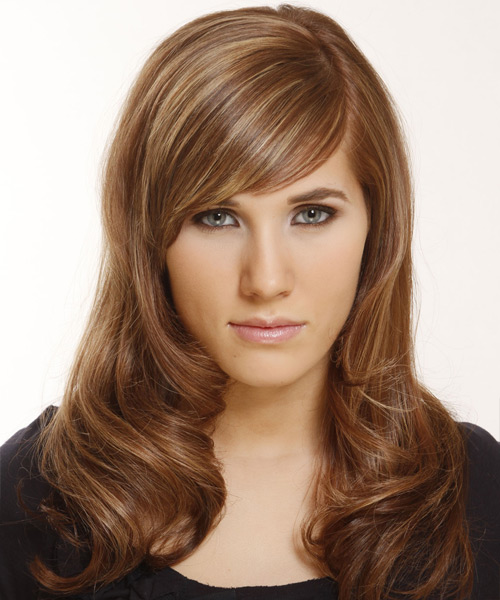 While some people, especially those with blunt, short or curly hair can use a comb to exclusively groom their hair, those with straight, wavy or long hair can benefit from using a brush too.
Brushing your hair (after it's been detangled with a comb), will smooth your strands and help distribute your natural hair oils from root to tip. This will go a long way to helping your hair look and feel healthy and shiny.
As for styling with your brush, use it to pull your locks in to an updo, half up half down hairstyle or to smooth out straight strands or waves. A paddle or round brush is also a great option to use when blow-drying your hair and bangs into shape. If your hair is a little wet when you start blow-drying then it's okay to gently run your brush through your locks (brushing wet hair as part of styling is fine), just remember to use a comb first to get out any knots and ensure the bristles on your brush run smoothly through your hair.
As with any hairstyling process, as long as you brush and comb your hair gently and keep the care of your hair in mind, your strands will benefit.