To help you sort through the confusion, TheHairStyler.com has put together the top 5 hair product myths that we've come across.
Hair Product Myth #1: Find a Shampoo and Stick to It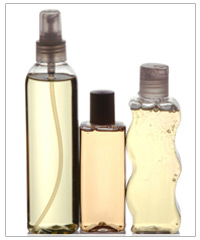 While the best way to care for your hair is to use shampoo that's right for your hair type, that doesn't mean once you've found it you should stick to it. Improvements are always being made in the world of hair care and the latest shampoo on the market should (in theory) be the best.
Once you know what shampoo type is right for your specific hair and needs, experiment with different brands every so often. You should also keep in mind that the structure and condition of your hair changes as you get older so sticking with the same shampoo can start to have a negative effect on your hair. Things like a big hair change also have an impact, for example, if you go from long blonde hair to a super short haircut with a great new brown hair color then the shampoo in your bathroom cabinet that cared for your long blonde hair would now be all wrong for you.
Hair Product Myth #2: Anyone Can Use Any Hair Styling Product
If you've got really fine hair and want to style it using a heavy wax then you may run into some trouble. Fine hair can get weighed down by certain hair products and a lighter styling product such as mousse will serve your needs better. Your hair type is really important when it comes to using styling products so know what yours is and cater to it. For more info about hair types see our free consultation: Know Your Hair Texture and Elasticity.
Hair Product Myth #3: Cheap Products Are Just As Good As the Expensive Ones
While some might claim that the most expensive products only cost as much as the packaging and that cheap hair care products are just as good, the hair care products you buy should be the best brands that you can afford and the ones that actually work for you. That may mean having to buy expensive or cheap products (depending on your opinion of expensive and cheap). Just keep in mind that brands with a good reputation (regardless of price) are the products to go for and that ultra cheap products are more likely to contain harsh chemicals that may cause damage to your hair.
Hair Product Myth #4: Your Hair Color Will Look Just Like the Model on the Box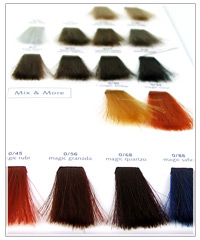 When coloring with a hair dye picked from the supermarket shelf or out of the color chart at the salon you must always keep in mind that the color that you end up with will all depend on the current color you have and the condition of your hair. For an exact result (or as close to it as possible) see a professional hairdresser as they'll be able to assess your current color and hair condition and make the necessary adjustments and/or offer you the right advice so you end up with the color that you want.
Hair Product Myth #5: Leaving a Hair Treatment Longer than Instructed Is Better for Your Hair
Any benefit from most standard treatments will stop after 30 minutes so don't fall into the trap of thinking that leaving your hair treatment on longer than indicated on the packaging is going to help out your hair. If you want a more intense treatment then give a deep conditioning treatment or a hair mask a try and always follow the instructions.
If there are any hair product myths that you've come across that you'd like to know the truth about then be sure to leave a comment below.