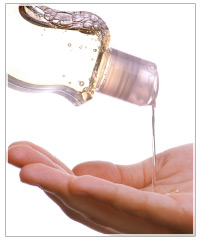 To keep your hair clean and in tip top condition then shampoo is essential.
Like most beauty products, shampoo comes in a range of varieties. Just a quick check at your local supermarket will reveal an aisle dedicated to shampoos that cater to every hair type from normal, dry and oily to damaged hair, colored hair, chemically treated hair, straight hair, curly hair and more.
Along with all those varieties there is also plenty of hype and marketing that makes it very easy to think that shampoos contain magical properties that'll transform your hair into locks that'll never see a bad hair day again! The truth is that shampoo is a cleansing agent and its sole job is to clean your hair.
Shampoos work by lifting any dirt and excess oil from your hair and then rinsing it out. Generally, a good shampoo should:
Foam easily but not excessively.
Remove dirt.
Wash out of your hair with little effort.
Not dry your hair out.
Leave your hair shiny and manageable.
The right shampoo for you depends on your hair type and condition, which is where all those different varieties come into play. If you're not sure about your hair type, have a consultation with your hairdresser or see our hairstyles article: Know Your Hair Texture and Elasticity.
As for the condition of your hair, this all depends on how well you look after your hair, how often you have it cut, if it's been color treated and what kind of chemical processes have been used on your hair (for example, if you've had it chemically straightened or permed). Our article, Hair Care Advice: Damaged Hair, has some useful information but for the best analysis and advice, see your hairdresser.