That's right, ladies with straight hair will be fussing with their rollers and curling wands and all you need to do is wash and go! But then again, the waves that are in style this spring aren't the Taylor Swift, mermaid style waves that were hot in 2012. This season, it's all about Seventies-inspired indie rock chick waves, so that means even ladies with perfect waves will need to do some primping to get this one right.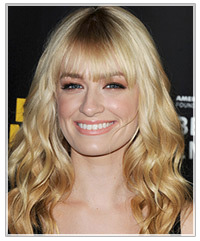 Beth Behrs has the right look going on here with an eye-skimming fringe and loose shoulder length waves. The look on the catwalk was more tousled however, so Beth could use a comb or her fingers to breakup those perfect waves a little more to achieve this.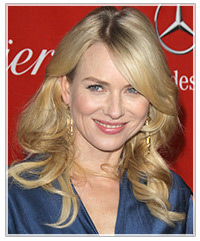 Naomi Watts does a more demure version of this trend by adding a side hair part and eye-skimming fringe. She has kept her makeup natural-looking to match her low-key hairdo.

 
Joelle Carter adds a couple of braids to make her hairstyle even more seventies-inspired. Cherry red lipstick takes this look from day to night.