Drew Barrymore went from wild child to bohemian beauty to glam goddess over the years, but no matter what style she rocked, she always looks comfortable in her own skin. Although she suited her lighter locks, Drew looks confident and gorgeous in her new dark shade that is close to her natural hair color. If you are thinking of going back to your roots, check out these tips for a smooth transition: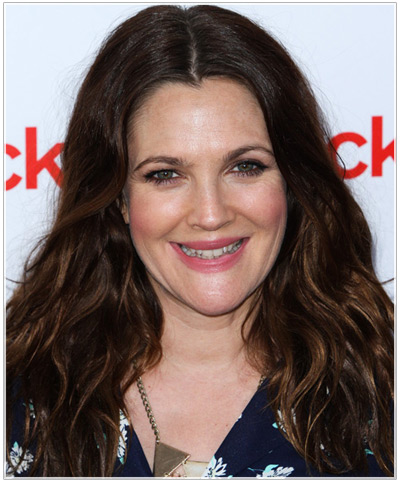 Going back to your natural color can be shocking at first. To avoid feeling overwhelmed by your new hue, leave in some subtle highlights throughout the lengths and ends. Drew's reddish-brown highlights add some warmth to her face and break up the dark color.

Only go one to two shades darker than your natural color. If your natural shade is mousy, try adding some gold or red tones to spice it up, rather than going too dark.

Adjust your makeup to your new shade. Drew usually goes for a natural look, but has chosen deeper tones to brighten up her skin and match her darker hair color.
If you've recently gone back to your root color, tell us how you changed up your look to match your new hue!