Instead, you can try a peek-a-boo effect that will give your hair a bold new look, without the commitment of going for an all-over color change. Here are some fabulous ways to add a splash of red to your hair.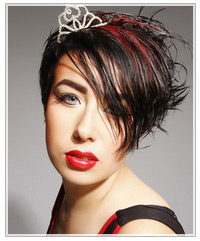 If you have dark brown or black hair, these small strawberry streaks are the perfect way to brighten up your 'do. The fringe is dark and the the highlights start at the crown of the head for a more subtle approach to highlighting.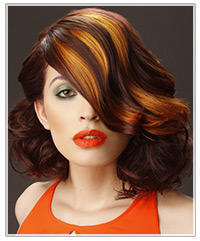 Brunettes will look stunning with these flame-inspired streaks that graduate from dark red to warm gold. Ask your hairstylist to place large panels underneath the crown so they will peek out subtly when your hair is down. Or, create a deep side hair part like our model to show them off!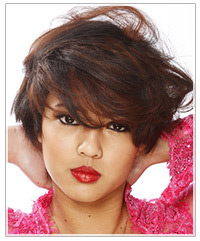 Or, if you just want a bit of extra oomph without the boldness, try some subtle wine-colored highlights throughout your hair that will blend in with your natural hair color. This will work best on brunette and black hair.

 
Have another way to add peek-a-boo red? Tell us about it in the comment box below.