If you want a quick and easy way to boost your look without a lot of effort then using plaits to create different hairdos could be the hairstyle trend for you!

Plaited Bangs:

One way to ensure your plaited look is front and centre is to add a plait through your bangs. A small, thin plait through your hair that brings and holds your bangs in place (as pictured) is a terrific hairstyle option for a party or formal event. Or you can try an everyday option that will also help to keep your hair out of your face by plaiting your entire bangs section in a thick plait and pinning it behind your ear.

Romantic Side Style Plait: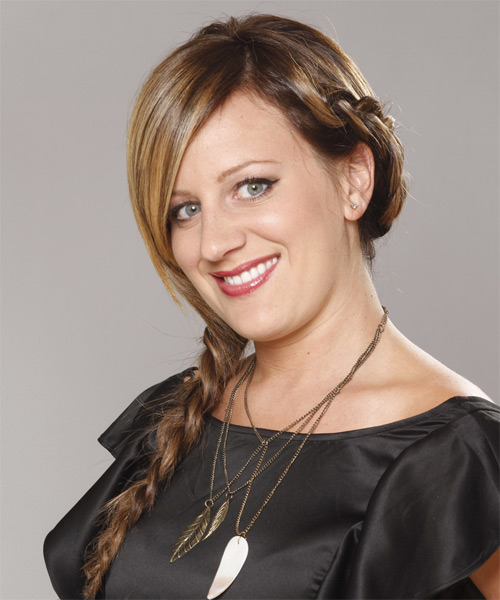 If you have long hair then a romantic side style plait is the look for you! Start with a side hair part and then plait your hair so that it runs from your part, around behind your ear, down to the nape of your neck and all the way down through your length. Not only is this look a practical and stylish way to keep your long length in place, it can also be dressed up with hair accessories.

Plaited Texture: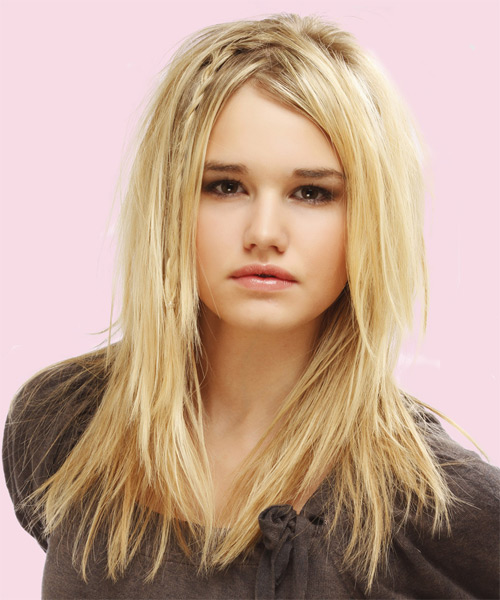 If a quick and easy plait option is what you're looking for then it doesn't get any easier then adding a simple single plait through a section of your hair. Start a plait at your roots in a section around your face for some instant funky texture against straight hair (as pictured), or add a plait through the underneath sections of your hair for some peek-a-boo styling fun.

Pretty Plaited Updo: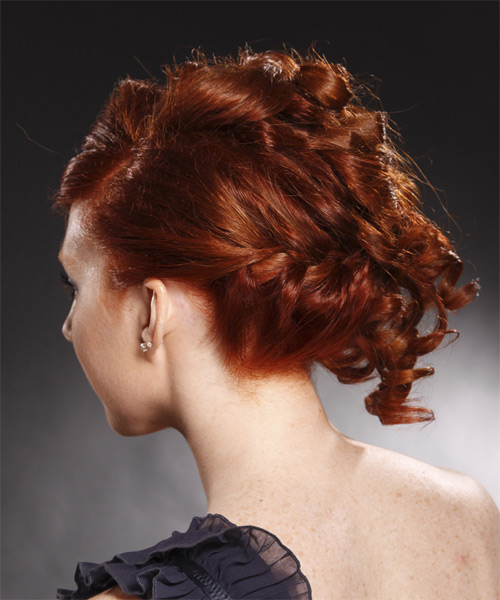 Not only do plaits add a touch of prettiness to an updo, they can also add strength to the structure of your upstyle and help to keep your hair in place. This can be especially handy for those with mid-length hair who want to stop any shorter hair strands from falling out of their look without having to load their locks up with a million hair pins.

Plaited Headband: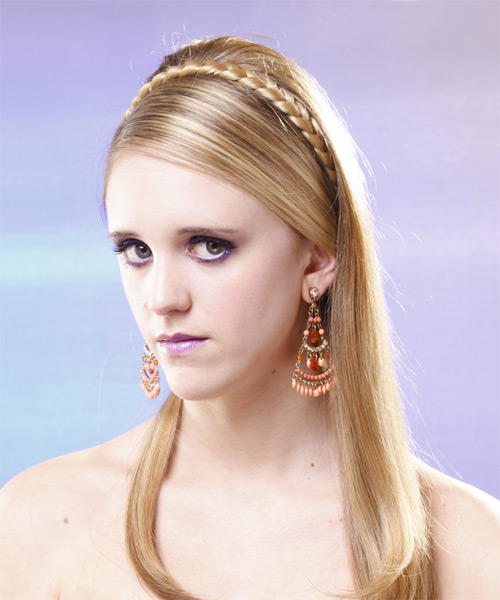 Our final pretty plait trend idea is to use a plait to create a beautiful headband. A long length is needed to re-create this look, but other hair lengths can try faux plaited headbands in their hair color to get the same great result. For this look, start your plait in an underneath section of your hair and then wrap it across your head and pin it to the opposite side.