If you want a quick and easy way to boost your look without a lot of effort then using plaits to create different hairdos could be the hairstyle trend for you!

Plaited Bangs:
One way to ensure your plaited look is front and centre is to add a plait through your bangs. A small, thin plait through your hair that brings and holds your bangs in place (as pictured) is a terrific hairstyle option for a party or formal event. Or you can try an everyday option that will also help to keep your hair out of your face by plaiting your entire bangs section in a thick plait and pinning it behind your ear.


Here, our model's short curly bob is enhanced with a thin braid that sweeps across her forehead for a stunning finish. She has pinned her braid just above the ear but you can extend your plait to the back of the head or finish it at the temple.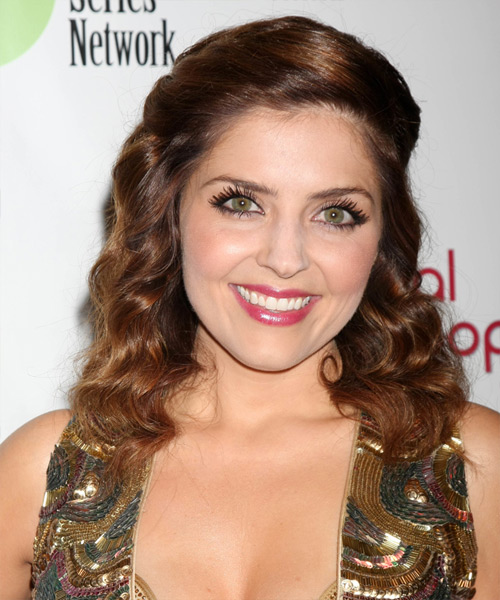 Here, Jen Lilley shows us another way to wear plaited bangs. She has gone for an ultra deep side part and braided her bangs back off the face for a more open look. The rest of her locks have been left down to cascade around her shoulders but can also be twisted and pulled up for another variation.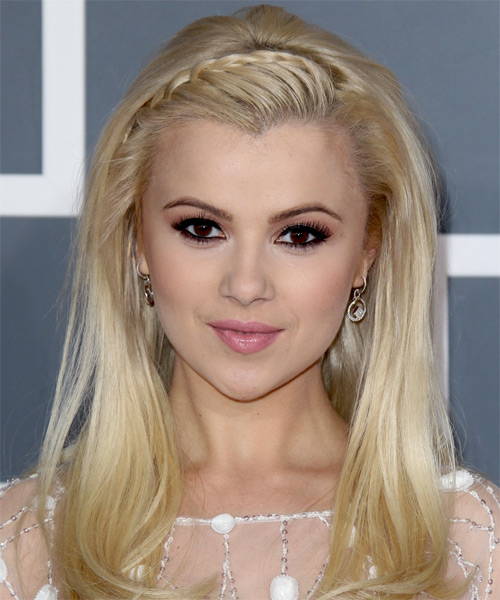 Mika Newton looks lovely here with straight and sleek locks that are topped off by a small plait to keep her hair off of her face. Mika has used a small section of hair for her plait to keep her braid thin.
Romantic Side Style Plait:
If you have long hair then a romantic side style plait is the look for you! Start with a side hair part and then plait your hair so that it runs from your part, around behind your ear, down to the nape of your neck and all the way down through your length. Not only is this look a practical and stylish way to keep your long length in place, it can also be dressed up with hair accessories.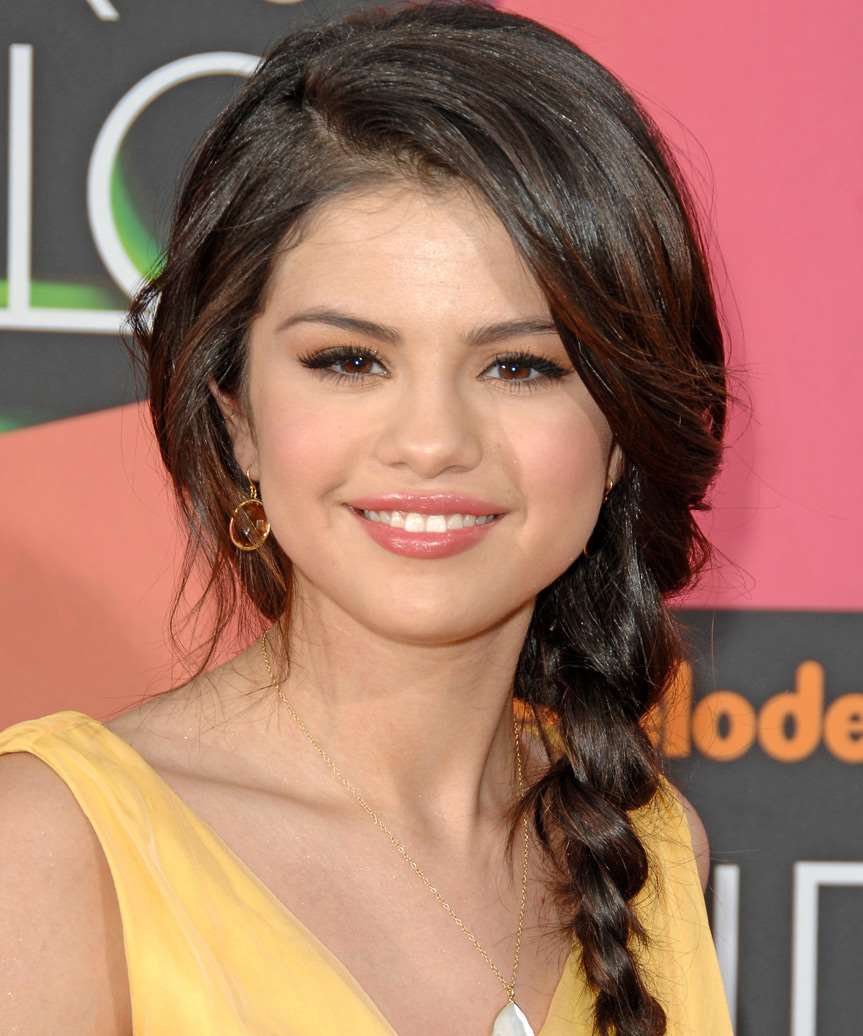 Selena Gomez looks beautiful here with her thick, glossy locks in a side plait. Her hair has been blow dried smooth with soft layers framing her face, while the rest has been plaited to hang in front of the shoulder.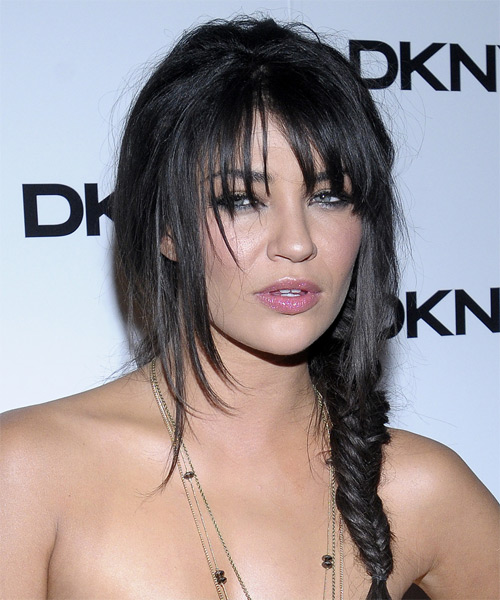 Jessica Szohr goes for a sexy side braid here that is complete with an eye-skimming fringe and long layers left out around her face. Her lengths have been fishtail braided and then pulled out slightly for a bedhead finish.


Plaited Texture:
If added texture in your locks is what you're looking for then it doesn't get any better than adding plaits through a section of your hair, or many sections of your hair, to create a funky finish. Start a plait at your roots in a section around your face for some instant funky texture against straight hair, or add a plait through the underneath sections of your hair for some peek-a-boo styling fun. Or, go crazy with plaits and create an intricate updo from multiple braids.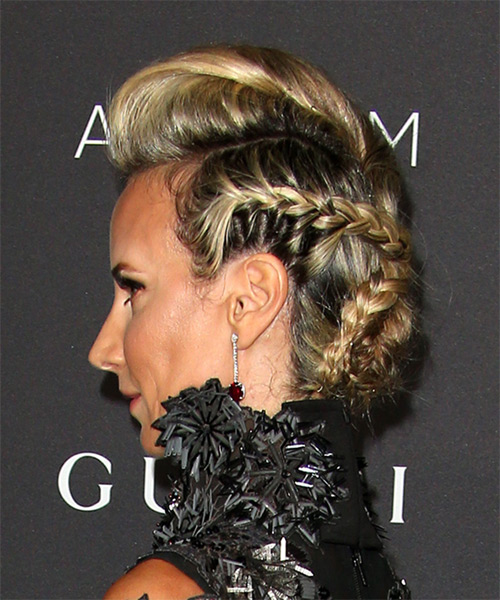 Victoria Hervey adds some texture to this avante garde updo that features a bouffant on top and multiple twisted braids in the back. A combination of French braids and twists were used to create this eye-catching formal look.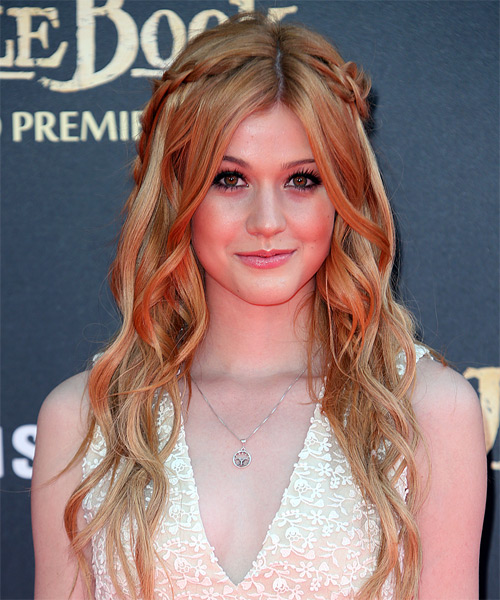 Katherine McNamara used two braids to add texture to her wavy locks with fantastic results. This Bohemian look is a great way to dress up long locks and create a romantic feeling.
Pretty Plaited Updo:
Not only do plaits add a touch of prettiness to an updo, they can also add strength to the structure of your upstyle and help to keep your hair in place. This can be especially handy for those with mid-length hair who want to stop any shorter hair strands from falling out of their look without having to load their locks up with a million hair pins.


Emma Stone's gorgeous updo is created by braiding her mid-length hair underneath for a soft and romantic look. This is a great option for women with medium to short hair as it creates the appearance of an updo while keeping shorter strands in place.


For something a little bit more funky, take a note from Chrissy Teigen's book and go for a twisted braid updo. Her hairstyle features multiple twisted braids pinned at the back, with some pokey ends sticking out for a funky finish. Chrissy has left her fringe out along with some layers around the sides for a cool, messy finish.
Plaited Headband:
Our final pretty plait trend idea is to use a plait to create a beautiful headband. A long length is needed to re-create this look, but other hair lengths can try faux plaited headbands in their hair color to get the same great result. For this look, start your plait in an underneath section of your hair and then wrap it across your head and pin it to the opposite side.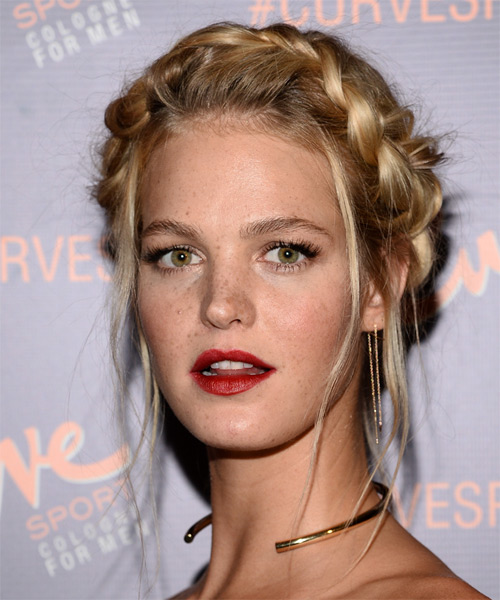 Erin Heatherton looks stunning here with a thick braided crown hairstyle enhanced with some tendrils that have been left to hang our around the face. Hair pieces have been used to fatten this braid up and create a larger crown.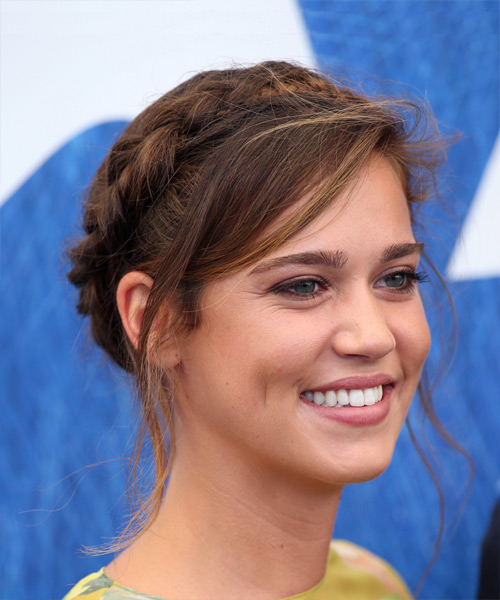 Matilda Lutz flaunts another version of the plaited headband which is ideal for those who have bangs and like some forehead coverage. Simply start your plaited headband at the crown instead of the front hairline and leave your fringe out, along with some tendrils to soften around the face.


Don't forget to visit thehairstyler.com for many more braided hairstyle ideas--just upload your photo and you can try them on, too!